Improve Your Business With A Good Sales Funnel Strategy
Written by

Business Daily Media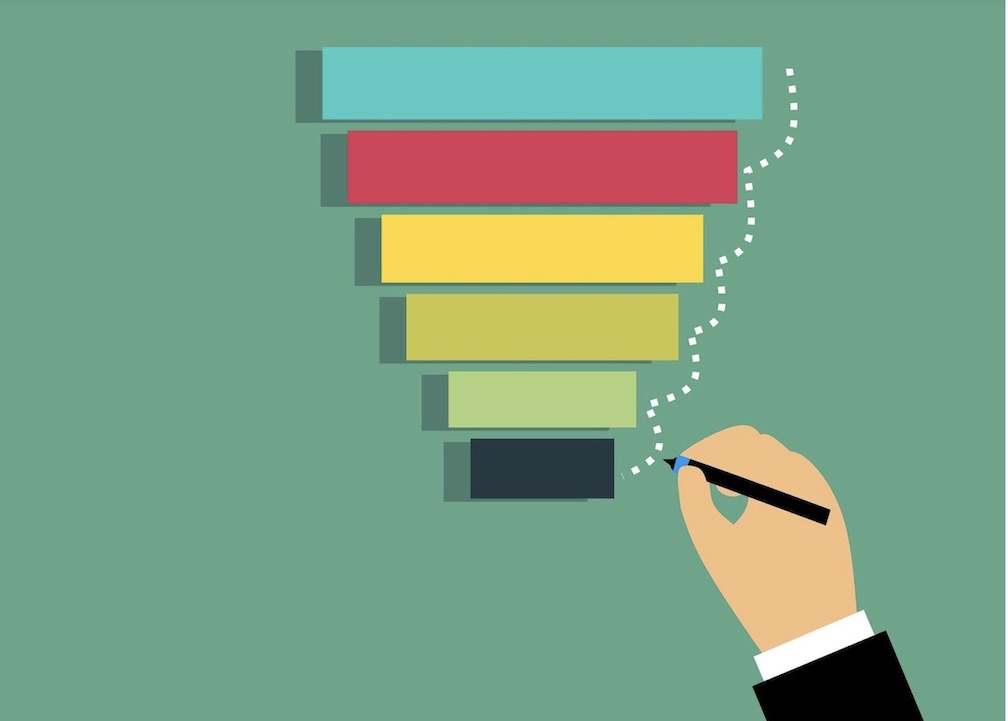 Is it possible to find the single perfect formula for a successful business? Maybe not, but you can get pretty close if you put in the work. Owning a business and creating quality products or services is hard enough. 
You need knowledge, expertise, the right team of people, and well-defined goals and target groups. But that's only half of the job. The other half is marketing and achieving customer satisfaction, the game that separates the men from the boys. 
In the case of sales funnels, strategy is everything. How you market and promote your offers can make or break your product. Yes, advertising is that powerful. Why do so many people still buy Coca-Cola when so many other flavored drinks are on the market? Or why do they favor Spalding basketballs over other quality makes? 
The answer is simple: these brands are leaders in their respective fields. They have studied marketing extensively, creating the suitable logo, finding the right copy, and choosing the best colors. These are all pieces of a puzzle you need to get together if you want to thrive. 
What Makes a Good Funnel Strategy? 
Sales funnels are excellent marketing models that help business owners stay in the game. They describe the way in which customers approach products, from the very first impression to the purchase itself. Building an effective sales funnel strategy can cement your status and keep your company thriving for many years to come.
As you may know, a typical funnel follows a few stages based on the AIDA model: awareness, interest, decision, and action. This is how most customers' minds operate when shopping. But knowing the theory is far from enough: you have to apply it.
Grabbing Their Attention 
To make AIDA work, you need to have your strategy in order. For instance, the initial part, or awareness, comes from a well-made ad. If you invest in a poor-quality, bombastic commercial with a tacky message or bad music, hardly anyone will take heed.
In contrast, a short, clever ad with a hook will look and sound much better to a customer. It will lead naturally to the second stage (interest). Once you inspire them to do research themselves, you're on the right track.
But to do that, first, you have to identify your customers. Missing your target group is a sure death for your business. There's something called customer behavior, or buying habits, which describe the common traits of most shoppers. You should be aware of several factors that affect your shopping decisions, apart from the individual taste. There are personal backgrounds, environment, frequency patterns, trends, etc.
To illustrate this point, let's use the highly-rated TV show Sons of Anarchy as an example. Besides achieving global popularity, it inspired many fans to buy biker clothes, get tattoos, purchase motorcycles, and even join clubs. 
It's a clear example of how influential a single trend can be on a global scale. Following mainstream culture can be incredibly beneficial for your business, so make sure your research team does the job well. 
Building Teams 
Since we mentioned research teams, it's important to stress the people factor in your business. We see how marketing becomes increasingly automatic with each day. Look at all the online ads invading our space when we don't want them. They can be a real nuisance that puts off even the most enthusiastic customer. 
And why is that so? Because we're people who need human interaction. This is particularly true in business. We need advice, recommendations, and helpful tips – but only if they come from a real human being. 
That is why having personable and warm sales representatives can elevate your company to much greater heights. When talking to an understanding and patient company representative, even the angriest customer can cool off and change their mind. 
People notice a good sales team when they see one. As they say, the devil is in the details: good rapport means eye contact, appropriate body language, smiling, relevant information, etc. All these play a major role in how customers view your company. And the sales team is crucial in building and maintaining that image. 
What About Testing?
It's not enough to jot down a few business strategies and call it a day. Even if they work perfectly, you should never rest on your laurels. As we said, society is unpredictable. Trends change on a monthly basis. Reviewing your tactics regularly will help you stay afloat and develop your marketing further. 
Let's say a company that makes food sauce is struggling with one of its products. Four of the sauces are doing great, but the extra-chili-flavored one doesn't sell well. Instead of eliminating it from your offer, it's better to locate the problem and remedy it. Perhaps the chili flavor is too much, so most people avoid it. Or the packaging is unattractive, so most people don't even notice it. 
Some business owners flat-out refuse to alter their products out of pride. You might remember a great episode from Gordon Ramsay's Kitchen Nightmares, where he visits a struggling pizza place and convinces the stubborn owner to change his ways. Following Ramsay's intervention, the pizzeria starts thriving, with a tastier pizza and a more attractive look.
This is precisely why it's necessary to read customer testimonials, talk to them in person, ask for opinions, etc. The general attitude of your clientele can improve your funnel strategy and help you make better choices. 
Online Optimization
In an Internet-dominated culture such as ours, online content is essential. Customers can write off your product in a second if they run into an ugly and slow website. Or, even worse, if they get spammed with annoying little ads in their mail all the time. Managing your online marketing strategy takes time and effort, but it's always worth it. 
Customers appreciate feedback more than you think. They need to feel a connection with your brand, even if it's basic online communication. It's a good idea to have automated email sequences ready for response or, even better, 24/7 customer service support. 
Also, one-off broadcast emails can be very effective. That's when you send a single message to a large group of people, which you can schedule for sending at any future time. However you organize your online marketing, it's important to be consistent and show genuine care for your customers. Also, it helps to hire a strategist who will explain this in detail. 
Data Analysis
Monitoring your business data is easier than ever. Gone are the days of slow and tedious paperwork and endless calculations – apps do it all for you.
And it's even better when it's done in real-time. Smart companies use specialized analytics dashboards that display all the relevant metrics in your business. These include growth rate, net sales revenue, quota attainment, salary distribution, etc. Instead of burdening your employees with these figures, let the dashboard take over. Data can be extremely overwhelming, but real-time processing and analysis is a huge time and nerve saver. 
Information is Gold 
Continuing on the above topic of data, we'll end this article with a few words on collecting information, particularly from customers. After all, they're the true reflection of your work. You can easily dismiss a single dissatisfied client, but a bunch of grumpy people is hard to ignore. If that happens, it's more than clear you need to change something. 
Sales interactions are an excellent source of information. Your sales team can learn a ton about the target group just by chatting for a few minutes, e.g., asking them if they're satisfied, what they like, etc. Try to encourage your teams to be as communicative and friendly as possible (without jeopardizing your business, of course.) You never know what's inside customers' heads.
Surveys are also vastly underrated when it comes to collecting info. People have this bad habit of ignoring or skipping online questionnaires, but a personal survey is far more likely to succeed. Have your team organize occasional, non-aggressive surveys from time to time. 
That way, you can stay in touch with your customers and dig deeper into their psychology. Who knows, they might even propose an idea you haven't thought of! Find out more here https://medium.com/swlh/7-things-your-sales-funnel-needs-for-leads-to-convert-into-sales-1f101f240465, 
Moving Ahead 
With a good sales funnel strategy, anything is possible. No matter how you organize your approach, remember this: customers are always the number one priority. 
Getting into clients' heads will help your business no end. You can't really maintain a successful company without their perspective in mind. Sure, you might have a one-off success, but that's it.
The idea is to build a lasting brand that will set an example for other competitors. And with a solid strategy backing you up, the road ahead is all yours.