Fintech Marketing Today and Beyond: Exploring Best Practices
Written by

Anna Melnikova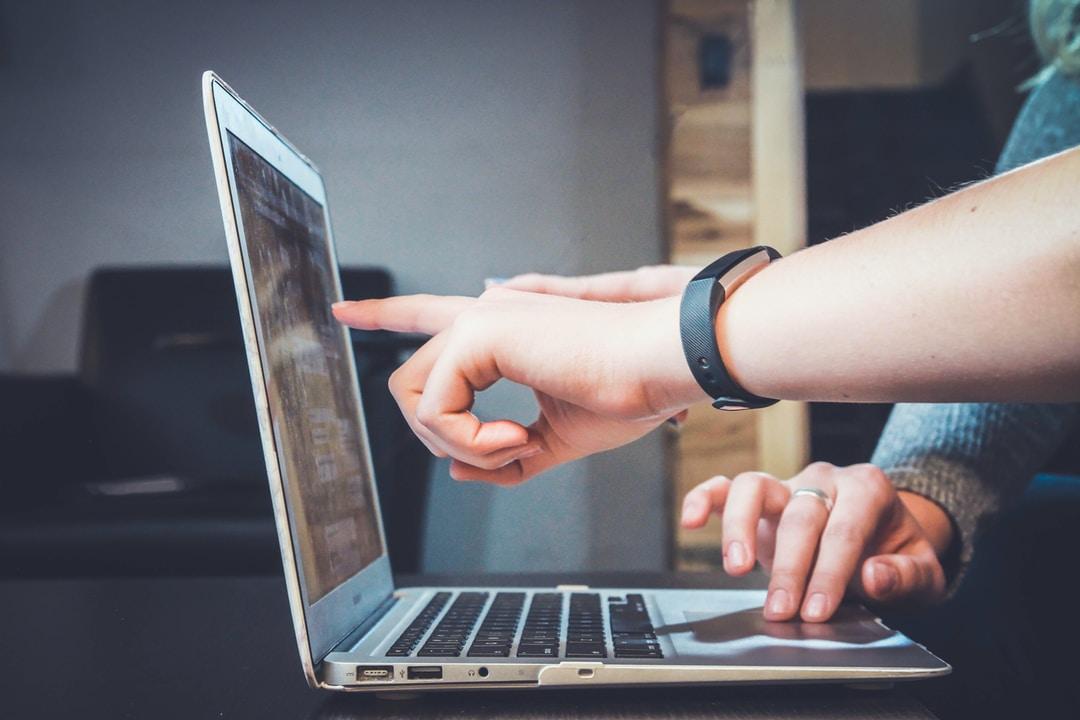 Fintech Marketing Today and Beyond: Exploring Best Practices 
Success in Fintech Marketing Requires Not Just an Understanding of SEC Rules and Regulations. It Demands a Strategy Focused on Customers
The field of financial technology is rapidly expanding. You no longer need to go to a bank to do a transaction. People are increasingly conducting business online, demonstrating their faith in technology and appreciation for its convenience. 
Venture capital will have raised $105 billion by 2020. It paid off for successful new firms in 2016, such as Robinhood, which gained a million new consumers. It is difficult to control growth. Despite the fact that mobile is critical to the growth of the financial technology industry, 61% of customers will not return to a difficult-to-use mobile site. There will be around 29.3 billion linked devices by 2023. 
Let's take a look at the current state of the fintech and fintech advertising businesses. 
The 5 Categories of Fintech


Many smaller areas make to the field of financial technology. It is a collection of the most cutting-edge ways to generate money. Financial technology is classified as follows: 
e-payments 
This includes digital transfers and online transactions, as well as the usage of mobile POS devices (usually called e-commerce). 
Digitization 
Many people are currently using trading applications. Neobrokers and robo-advisors are also available. 
There are several methods to earn money. In this regard, corporate and personal crowdlending are the same. 
Loans App
Bank loans aren't the sole choice. Right today, there exist applications for crowdsourcing and crowdinvesting. 
Neo-banking
 All banking is now done online as a result of the digital revolution. Traditional banks are rapidly adopting digital wallets. 
LATAM and the rest of the globe have entered the digital era
As the new business model gains popularity throughout the world, it benefits the environment. However, there is much opposition to this unavoidable shift. 
What Is Fintech Marketing? 
Marketing is essential in all industries since it assists suppliers in growing, increases communication between firms and their consumers, and ensures that regulations are followed. Fintech works in the same way. 
"Fintech marketing solutions" are marketing strategy plan techniques designed for companies dealing with financial technology. These strategies should do more than merely assist a firm in improving its image and achieving its objectives. They must also obey SEC laws that prohibit them from making advertising claims. 
Generating Demand with Fintech Digital Marketing 
Spreading the word about financial innovations increases their popularity and demand. Discover the size of the financial technology sector. The primary focus of digital marketing plan fintech should be on business models. There is no single method for running a business that assures success. Please provide additional details. 
Set Data Strategy
Divide your clients into various groups to research using the story you've told about your business. Create your material around two or three major themes that will linger with your audience and assist them in finding the answers they seek. 
It is an excellent method for determining who your target audience is rather than depending on a free-flowing system and past data patterns. Determine who requires your services the most, and then utilize user profiles to target the genuine problems you're attempting to tackle. 
This may assist you in developing more effective key performance measures for your fintech. 
7 Fintech Marketing Strategies for B2C 
We'll go through how to execute advertising campaigns for fintech in the following paragraphs. 
Gamification 
Making a piece of knowledge into a game may make it more intriguing. It is used for e-learning, fintech content marketing, and many forms of training. Gamification does not make promotional material into a game. Instead, it just adds features that make it more enjoyable to use. 
Gamification involves items like money-making opportunities, awards, and challenges. The same online banking software is utilized for this purpose. 
Referral, Affiliate or Influencer Marketing
Affiliate marketing, influencer marketing strategy marketing, and referral marketing may all assist you in reaching your intended audience. Each one provides a distinct function.
Referral marketing relies on satisfied consumers spreading the word about a company (often for a reward of some kind). Affiliate marketing allows you to distribute your message over various websites, whereas influencer marketing allows you to contact people who follow well-known personalities. 
Experiential Marketing
The phrases "experiential" and "participation" are interchangeable in marketing. The trick is to maintain the audience's interest and attention. It's not only about convincing someone to purchase something. Customers must put the model into practice. People may use a free trial to test out a product or service without paying any money. 
Partnership Marketing
Partnership digital marketing strategy can only be successful if both firms involved gain money. One of the most advantageous aspects of forming strategic partnerships is the opportunity to reach additional clients and collaborate with other firms. Examples: 
Starbucks' Wi-Fi is paid for by Google.
GoPro and Red Bull each sell their own products.
Partnership marketing is used by corporations such as Nike, Apple, UNICEF, and Target. 
Community Marketing
Community content marketing allows individuals to collaborate to achieve a common objective. The community promotes Burning Man as a brand. Acorns is a financial management tool. 
As a result, a group of people with similar interests is required (investing with a limited budget and little risk appetite in the case of Acorns). This group should be concerned for and friendly with one another (due to their shared interest). Internal fintech pr marketing plan for businesses is managed by evangelists. 
Branding 
Branding is frequently overlooked, despite its importance to the success of a fintech firm. It's more than simply a catchy commercial line or a catchy logo. Instead, provide your audience with something to look forward to. Your activities, amount of devotion to your goal, and industry status may all help you establish your brand's image. 
Content Marketing and Media Production 
It is critical to create media and spread the word about fintech publications. A company will fail if it cannot contact the individuals to whom it want to sell. 
Before you offer your own answer, your essay should demonstrate that there are alternative approaches to the problem. Take action and prepare ahead of time. If you do not adhere to the brand's guidelines, you may sound generic, ineffectual, or miss the mark. 
B2B Fintech Marketing
Many organizations fail to engage with buyers in a meaningful way when it comes to selling fintech solutions to enterprises. To do this, B2B organizations must devise a plan that incorporates both B2B and B2C fintech digital marketing. 
Prior to the previous five to seven years, businesses believed it was insane to use videos to sell on the web. Videos were solely created for television advertising. Because the country's Internet capacity has increased so much, high-quality video content marketing is now viable and effective, yet many company executives are unaware of this. They couldn't see what was going on because they were shut off from the present.
How to Succeed in Fintech Marketing 
Best practices are the best approach to promote fintech in the twenty-first century, which isn't exactly rocket science. 
Focus on Mobile Users
Give mobile phone users billing precedence. venues where many of your consumers congregate Remember to include the opening sentence. More than half of your clients would not use your mobile app again if their first experience with it was negative. Applications in finance must be simple to use. 
Create Valuable Content 
The next step is to ensure that you have excellent content. When creating promotional materials, you do not have to be nasty or bossy. Use content marketing strategies for fintech companies to educate those you wish to target. Don't attempt to brag about how good you are. You may market your service as the finest alternative once you've demonstrated that you understand their difficulties. 
Differentiate Your Brand 
Even though financial technology is relatively new, the issues it seeks to address have been around for a long time. This indicates that your organization lacks innovative ideas. Explain how your group differs from the other. 
The Future of Fintech Marketing
Future financial technology products could rely on fintech digital marketing agency. We can't forecast the future, but we can make predictions that publishers and marketers will find valuable. 
Banks and Fintechs Collaborate
There have been several collaborations between traditional banking and technology. What effect does it have on advertising? Internal communication inside the SEC may become more challenging.
Sustainability Hits It Bi
Banks and fintech businesses are increasingly depending on environmentally friendly solutions to attract clients and money. 
Iot Will Play a Role
Banks will be able to trust one another more easily as a result of the Internet of Things. Wired networks, wireless networks, near-field communication, and low-power wide-area networks will all be used increasingly. 
AI in Fintech Market 
A significant amount of global AI is employed in the financial technology industry. 
Credit Options Available

assisting customers

Anti-fraud.

determining the dependability of money

Insurance.

Finances.

Plus. 

Forward-thinking financial firms are using artificial intelligence (AI) to solve issues faster, enhance productivity, and deliver better customer service.