Why It's Important For Businesses To Take Action Against Tech Overload Now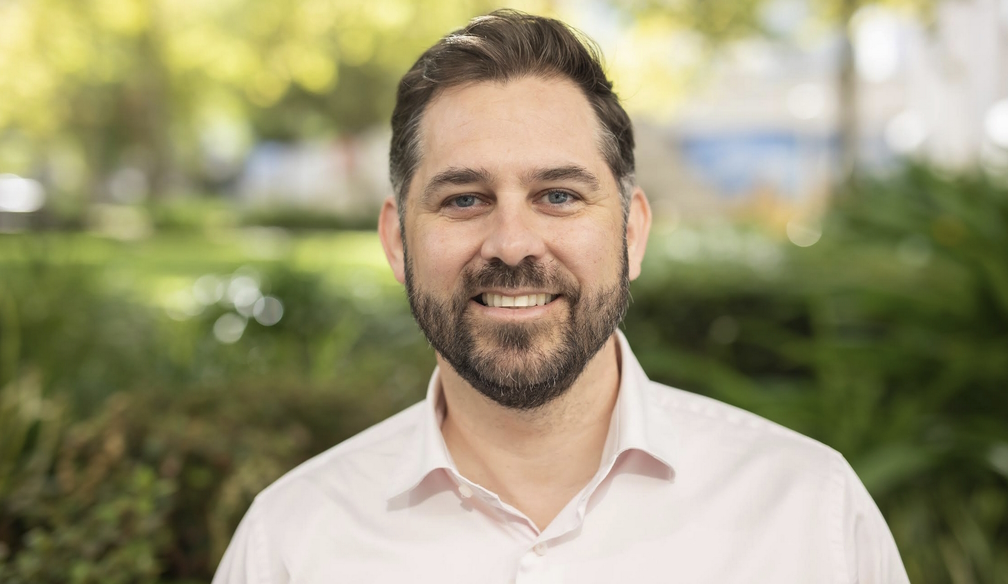 Nearly 80 percent of people are suffering from information overload, a number that is increasing rapidly, and business leaders need to tackle the issue now, according to one of Australia's leading workplace analysts.
"We have a serious problem and it's all around us," said Richard McAllister, Managing Director of Scalabl which specialises in organisational change for businesses.
"The speed of computing ensures we all have devices in the palm of our hands, which in turn means we are constantly notified of new messages and information.
We feel compelled to react to new messages, but is this the best way?
"This is affecting everyone from CEOs, to small business owners, the IT and marketing people and the hairdresser down at your local mall.  
"The distractions of email, social media, and instant messaging can take us away from deep focus and deep work. So, it's very easy to become less productive and not actually achieve anything tangible. Busy people are not necessarily productive people.
"Tech overload", or technology fatigue, is the relatively new experience of dealing with lots of new technologies which are being introduced so quickly that most people cannot keep up with it all.
It's also being called "techno-stress" and a recent research report by OpenText revealed that nearly 80 per cent of global business owners and managers, along with workers, are suffering from information overload. 
This was up from 60 per cent in 2020 and is being driven by factors including constant information 24/7 or too many apps to check each day, contributing to the respondents' daily stress.
Furthermore, more than a quarter (27 per cent) say they must access 11 or more accounts, resources, tools and apps on a daily basis to access the information they need. This compares with just one in seven (15 per cent) who said this was the case two years ago.
"We're all trying to operate multiple gadgets with multiple functions with so many different ways of communicating from email to SMS, WhatsApp, Facebook, FaceTime, LinkedIn, Instagram, Zoom and Slack, among others," Mr McAllister said. 
"That's not to say that technology is all bad and the cause of all problems. We're on the cusp of some of the greatest changes we've ever seen on this planet. 
"We can all talk to each other, anywhere and anytime. The internet can provide a lot of transparency and truth. It can also be used to help us switch off."
Mr McAllister said there are five key ways business leaders can reduce tech overload for both themselves and their employees to boost productivity:
1. Streamline your digital communications systems - Do an audit on how many apps and channels your business uses and limit notifications to essential communications only.
2. Practise time management – Set up a high, medium and low priority system for yourself and encourage employees to do the same. This is an important step to help tackle the high priority tasks first. Only focus on the medium priorities once all of the high priorities are completed. Otherwise, every demand on your time is equal when we know it is not.
3. Set boundaries around when you can be contacted - We've fallen into the trap of being 'always on' which leaves little time for mental space and decluttering. Make it a clear and deliberate act for times you are uncontactable, if this is possible with your business. Make it visible and known with work colleagues, friends and family members.  
4. Take action to enforce non-digital time - Build into your daily rhythm 'no tech time' - set alarms to break from the screen or use apps like OFFTIME, Digital Detox, Freedom and others. The best way to break the old habit is to form a new one in its place. If you have an iPhone, consider setting your 'Do Not Disturb' function from 8pm to 6am, again, if this is possible.
5. Create additional non-digital time - By scheduling in extra non-digital time, like in-person meetings, meditation or fitness breaks, walks, coffees with friends, or whatever your work permits, you can force yourself to break away from the screen for a while. This often results in increased energy levels.
"At a management and workplace level, we're constantly responding to messages instead of using that time to taking on challenging tasks at work with a real focus," Mr McAllister said. 
"When you try to consume too much data at one time, your brain can be overwhelmed by all the information and result in cognitive overload.
"Our personal lives can also be impacted by tech overload and perhaps more than most people think." 
A recent study from the University of Bath (UK) asked people to stop using social media for just one week. It found the "social media holiday" led to significant improvements in wellbeing, reduced depression and anxiety.
Numerous studies, including one from Leeds University, have revealed that people are increasingly developing a compulsive internet habit which can cause depression and anxiety and lead to disrupted sleep and diminished creativity.
"We need to accept that this is the slowest life is going to be right now. What this means is that the pace of technology is growing exponentially.
"Consider that it took approximately 70 years for the telephone to reach 50 million people, 38 years for radio to reach 50 million, 13 years for television, Facebook took two and a half years, Angry Birds was 35 days and the Gangnam Style song Gentleman took just over 24 hours to get over 50 million hits on YouTube.
"The pace of technology is as impressive as it is relentless. However, it is possible to control it, which in turn allows greater control of work and family life."  
About Richard McAllister
Richard is the Founder and MD of Scalabl and has over 20 years' experience within software delivery, organisational change and scaling agility. He brings a fresh and energetic approach to solving complex business problems.