Zoho Celebrates International Programmers' Day by Honouring Developer Contributions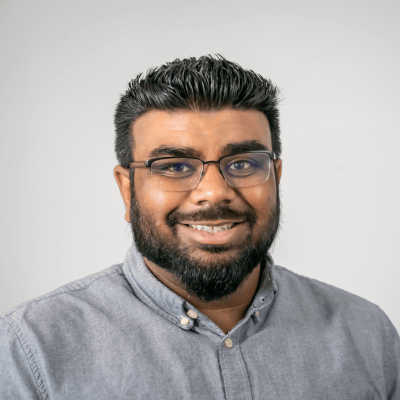 Today, Zoho Corporation, a leading global technology company, celebrates International Programmers' Day, which is observed globally on the 256th day of every year to honor the contributions of the developer community. The number "256" is significant and was chosen because it is the number of distinct values that can be represented with a byte, a value well known to programmers. In recognition of International Programmers' Day, for the month of September, Zoho is offering free training and certifications, opportunities for mentorship, and providing 256 free one-year Creator subscriptions, Zoho's low-code development platform.  
Zoho celebrates programmers and their contributions everyday, recognising the impacts made by developers for business and beyond. The developer community makes Zoho's powerful software possible, helping its 80M global users be more productive, efficient, collaborative, and satisfied. Zoho's commitment to empowering programmers runs deep, leading with the company's no-code/low-code app, Creator, which was launched 16 years ago. 
IDC estimates that worldwide, the full-time developer shortage has reached 1.8 million and will increase to 4 million in 2025, meaning access to technical developer talent will become increasingly scarce, while the need for new and improved applications will only grow. Low-code is critical to the future of innovation, with Market Research Future projecting its total addressable market to reach $73.82 billion by 2027. 
This scarcity of developer talent has put a strain on businesses, making app building either technologically out of reach or too costly. This has naturally created an opportunity for no-code/low-code implementation, making it a go-to technology for businesses looking to benefit from custom apps and services without requiring highly technical software coding know-how. Low-code has transformed the way businesses large and small approach app creation, sharing the responsibility across a wide range of teams and individuals. App-building can be a skill for all, and Zoho Creator allows everyone from a professional coder to a non-technical citizen developer to use it to bring great app ideas to life. The appetite for low-code solutions is only increasing, as evidence by Zoho Creator's growth, which now has 6 million business and citizen developer users that have created 7 million apps to-date; Zoho certifies over 1,000 new developers every year. 
Opportunities: 
As part of its month-long celebration of programmers, Zoho is announcing several programs and opportunities for current and would-be developers to apply for: 
* Test drive Zoho Creator for free: Zoho is giving away 256 one-year Zoho Creator subscriptions as part of Creator Developers Month. Enroll here.

* Low-Code Education and Courses: The learning never stops for a programmer. Sign up for our training courses online or watch a webinar on how low-code can empower you as a programmer from experts in the field. Throughout training for the month of September, developers will receive mentoring from a low-code expert and a free certification. 
Quotes: 
"Zoho Creator is aiming squarely at the gap that no-code/low-code platforms need to straddle. While it makes it very easy to create applications, extensions, and integrations for business users, it also allows the development and implementation of more complex business applications, which is normally done by IT departments that have a higher level of technical understanding and execution. Bridging this gap is quite hard to achieve and Zoho has done an excellent job at it." – Thomas Wieberneit, CEO and principal analyst of aheadCRM 
"Many people desire to take a great idea and make it into something tangible and real, and we celebrate the developers that are building applications that make life easier, more enjoyable, and more interesting. But the most frustrating thing about having a great idea is not being able to do anything with it due to a lack of understanding of software development. Low-code has become a critical solution for many businesses -- especially SMBs -- who may have no shortage of ideas, but are hampered by technical know-how. With low-code solutions like Zoho Creator, we're seeing businesses of all types turn to low-code to develop scalable apps that address challenges and fast-evolving customer preferences. What results is not only a stronger business with higher value, but also individuals that have built themselves into more capable versions of themselves. Programmers' Day celebrates the fire to learn and improve in us all, and we're proud to have supported developers since Zoho's inception." — Tejas Gadhia, Head Evangelist, Developer Platform at Zoho 
Disclaimer: All trademarks, product names, and company names cited herein are the property of their respective owners. 
Zoho Privacy Pledge
Zoho respects user privacy and does not have an ad-revenue model in any part of its business, including its free products. More than 80 million users around the world, across hundreds of thousands of companies, rely on Zoho everyday to run their businesses, including Zoho itself. For more information, please visit: https://www.zoho.com/privacy-commitment.html