What You Need to Know About DSCR Loans
Written by

NewsServices.com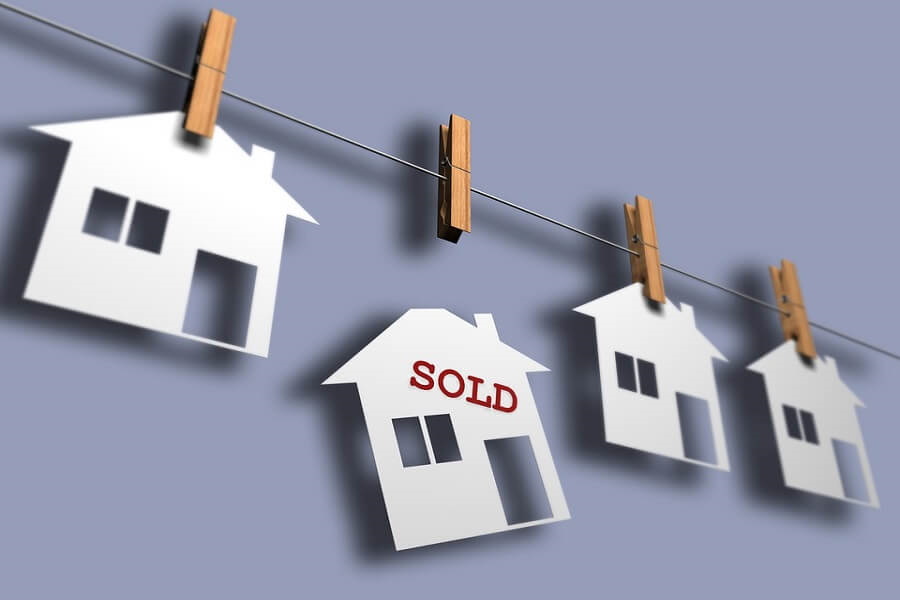 If you are interested in real estate investing but have never heard of debt service coverage ratio loans, then you have been missing out on maximizing your financial portfolio. Real estate investment is becoming an increasingly popular trend for Americans. There are many reasons why, including its reliability, high potential for profits, and diverse options. You could go all in and purchase a rental property or you can dip your toes in by investing through a trust to reduce risk.
While there are plenty of reasons to get into property investment, there are right and wrong ways to do so. Making these decisions with little research is a bad idea, especially if you purchase properties in volatile or poor markets. One step in the process where you could be making a mistake is how you are attempting to finance the investment.
Many investors will seek out a personal loan if they want to purchase property. If you choose to go this route, the process could take a long time. You will also have to underwrite the loan with proof of personal income and assets that can serve as collateral before you even secure the loan. A far better option is to obtain a DSCR loan. Here is what you need to know about this payment option.
Based on Property Income
As stated before, DSCR loans do not assess your personal wealth or income before granting you the loan. Instead, they calculate the ratio of projected cash flow from the property to the overall expenses, including principal and interest.
For example, if the total amount of rent that comes in each month is greater than the costs of owning the property and the loan itself, than you have a ratio greater than one. In most cases, lenders will look for a ratio greater than one before agreeing to the loan amount. If it is less than one, then your personal assets may come into play. The advantage this provides is that investors do not have to rely on high levels of personal income to secure a loan before they purchase property.
DSCR Loan Requirements
While the exact requirements that must be met to secure a loan will vary between lenders, there are several factors that will usually play a significant role in your eligibility for a DSCR loan.
Good Credit Score
DSCR loans from Visio Lending, along with most other lenders, require a credit score of at least 680 before being granted to potential investors. This is because the larger value of these loans forces lenders to ensure that borrowers have a good history of making payments. Even though the loan is supposed to be covered by property cash flow, people with a poor credit history are red flags for lenders. The better your credit score, the more likely you will get a lower interest rate on the loan as well.
Larger Down Payments
Another caveat with DSCR loans is that they require bigger down payments. For this reason, investors will not be able to secure a loan unless they have a decent chunk of capital to spend up front. You will find that minimum down payments are at least 25% of the overall loan amount. This helps protect lenders from individuals who are making poor investment choices.
Property Value Limits
Very few lenders will consider a DSCR loan for small investments, so there is typically a minimum price for a property to be eligible. Depending on the lender you choose, certain types of properties may or may not qualify for a loan as well.
You will have to conduct research ahead of time to learn about all the requirements of a DSCR loan with your desired lender.
Scaling is Easier
Continuing to grow your real estate portfolio can bring potential profits to new levels. Allowing you to achieve your financial dreams. DSCR loans make it easier for you to invest in further properties because there is no limit to the number of loans that you can take out. So long as you are able to demonstrate a greater than one ratio for a property, lenders will be happy to grant you loans that you will pay back with rental income. Using profits to reinvest in more real estate is a great strategy for building your portfolio further and adding diversity to your assets. This extra cash can secure you the next DSCR loan.
Secure a DSCR Loan to Make Investing Easier
Most people don't enjoy the process that goes into securing a personal loan. It takes a lot of paperwork, constantly having to send recent pay stubs and other financial asset documentation, and it can go on for months. DSCR loans require much less documentation since they are based more on projected cash flow and expenses, and they can be secured much quicker. To make your real estate investment journey easier, look into lenders who will grant these types of loans.