5 Best Commercial Auto Insurance Companies In the USA
Written by

NewsServices.com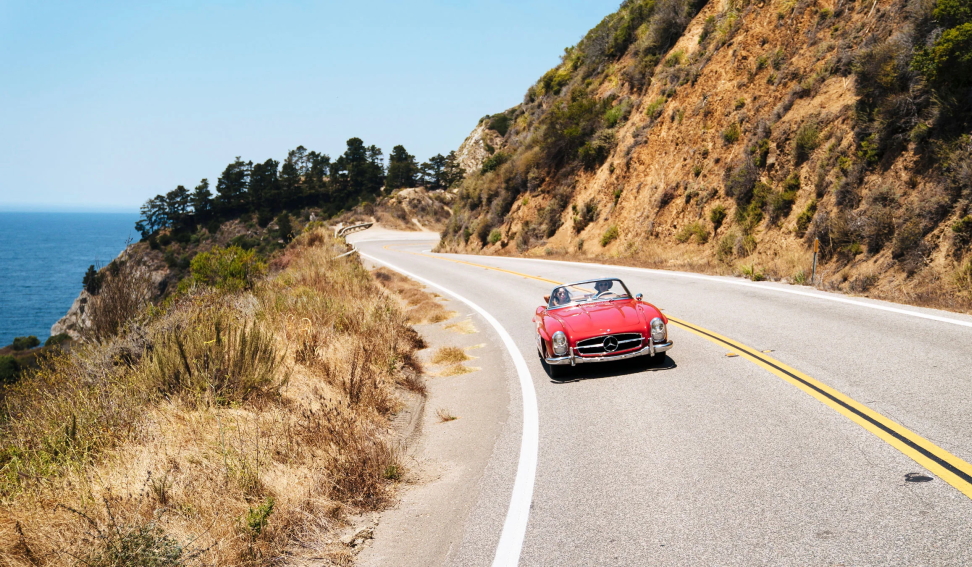 Automobiles rented for business use are covered by commercial auto insurance. If you or your business often uses a car for professional purposes, you should investigate commercial auto insurance. People in all professions—from construction to pizza delivery—use commercial car insurance to safeguard themselves, their cars, and their businesses because personal auto insurance does not cover automobiles used for business purposes.
Various aspects of commercial vehicle insurance, including coverage, specifications, and prices, will be discussed in this article. Whether you're shopping for insurance for a fleet of taxis, a fleet of construction vehicles, or your automobile that you use for work purposes regularly, this article will help you make an informed decision about the coverage you need.
Below is a list of our top suggestions if you're already familiar with commercial auto insurance and want to compare the best providers or request a quote. The complete information is below if you want to learn more about commercial car insurers in California or review the fundamentals.
What is insurance for commercial vehicles?
Commercial automobile insurance, business auto insurance, and commercial vehicle insurance all relate to the same form of protection—car insurance for company vehicles.
Except that it is expressly for vehicles being used for business reasons, the coverage offered by commercial auto insurance is comparable to that provided by personal auto insurance policies. Trucks, cement mixers, and other trailers fall under a different set of rules than passenger cars and motorcycles.
Who Requires Commercial Auto Coverage?
Do you require business-related commercial auto insurance? According to most states, every registered and functional vehicle must have auto insurance. Depending on the car's use, a personal auto insurance coverage or a commercial auto insurance policy may be more appropriate. The vehicle probably needs at least the bare minimum of commercial auto insurance coverage if any of the following apply to it:
•  A business owns, rents, or leases the vehicle.
•  Employees operate the vehicle.
•  The firm does not own the vehicle, yet it is used for business purposes.
Regarding the third issue, personal affordable auto insurance coverage may be sufficient if an employee-owned vehicle is solely utilized for commuting to and from work or a working site and for the occasional client meeting. However, the car probably has to be covered by commercial auto insurance coverage if it is routinely used for commuting, off-site meetings, and other business-related activities. A personal auto insurance policy may exclude coverage for an occurrence while the vehicle is being used for business if the vehicle is recognized as a business vehicle. If you have questions concerning your own circumstance, it is better to contact an agent.
The precise coverage required will vary depending on how the car is used for business. Still, if the vehicle is used for business, it will need some commercial auto insurance policy.
Best Companies for Commercial Auto Insurance
Below are 5 best commercial auto insurance companies:
Progressive
The Progressive Group of Insurance Companies claims to be the nation's top provider of motorcycle and specialty RV insurance as well as the third-largest provider of vehicle insurance. Around 13 million new low cost auto insurance contracts are sold each year thanks to Progressive.
The business writes commercial auto insurance and other personal and commercial lines risks while being best known as a market innovator in the personal auto sector. It offers insurance directly to customers or through more than 30,000 locally owned insurance companies around the nation.
The commercial auto policy from Progressive offers unlimited travel distance in the majority of states, 24/7 support (by phone or online), customizable coverages at any time, flexible billing and payment options, and professional claims adjusters.
Nationwide Corp
An insurance and financial services provider with its headquarters in Ohio, Nationwide offers domestic property and liability insurance, retirement savings, life insurance, asset management, and strategic investments.
Additionally, the firm manages assets and makes strategic investments. Commercial vehicle insurance, commercial agriculture insurance, and workers' compensation are some of the insurer's commercial insurance offerings.
Berkshire Hathaway
More than 60 companies, including Berkshire Hathaway GUARD and Gateway Underwriters Agency, are owned by Berkshire Hathaway, an Omaha-based holding company. Each subsidiary provides business auto insurance.
The first one conducts business by selling insurance products through a nationwide network of independent insurance agents, whilst the second one conducts business by entering into binding authority and brokerage agreements with connected and non-associated firm partners. Neither of these two types of firms is affiliated with each other.
Zurich Insurance
The Zurich Insurance Group, which is a multi-line insurer, provides services to more than 210 nations and territories worldwide. Automotive, corporate accident and business travel, cybersecurity and privacy, credit risk, D&O liability, management or professional liability, marine, and political risk are some of the specialist lines of commercial insurance offered by Zurich.
In addition to standard and non-conventional forms of automotive insurance, such as deductible plans, captive fronting, and reinsurance, Zurich offers its customers a range of automobile-related solutions.
Auto-Owners
With over 40,000 independent agents working in over 6,000 offices throughout 26 states, Auto-Owners Insurance claims to be the 16th largest property/casualty insurance provider in the United States. It offers life insurance, business insurance, auto insurance, farm insurance, and insurance for homes.
Conclusion
The most effective strategies to reduce the cost of a commercial auto insurance policy are to practice safety measures, have a clean driving record, and make wise decisions about coverage limits and discounts. Always enquire about discounts and other methods to save on insurance from prospective providers. Insurance salespeople can be very open with this information.