Top five frequent flyer credit card deals to stock up on before we return to travel
Written by

Tess Sanders Lazarus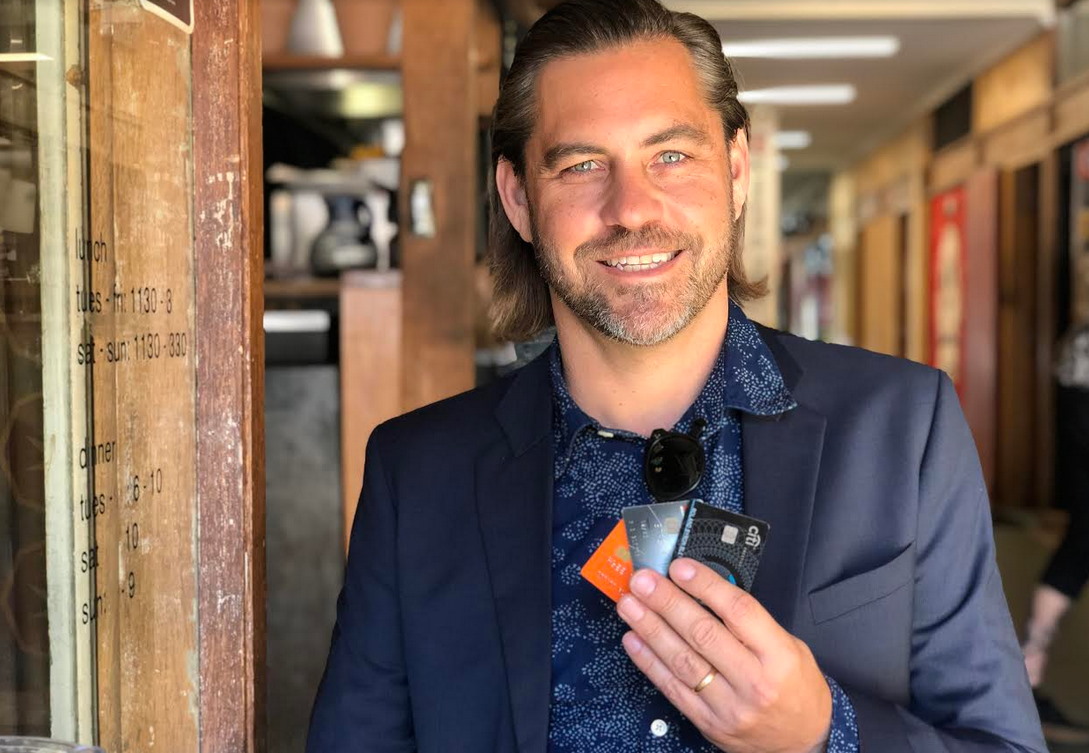 Roland Bleyer is urging people to get ready for the return of travel by stocking up on points and to seriously look at the range of cards on offer that provide bonus points. Bleyer believes these deals are worth considering as banks vie for business with great deals.
Roland Bleyer is the founder of Australia's largest and most popular credit card comparison website creditcard.com.au.
According to Bleyer, frequent flyer credit cards are a great way to earn travel rewards on everyday credit card spending. Ranging from basic, no frills options to those that offer big points and even bigger features, there is a frequent flyer card for almost everyone.
"We are starting to see a light at the end of the tunnel. As a society we will move beyond the virus and return to travel, with the latest reports showing that vaccines are on their way. Now is the time to start stocking up on frequent flyer points. Taking advantage of the current deals will not only build massive points fast, it will also mean you're jet setting to your dream holiday destination sooner," Bleyer said.
He has curated a list of the top frequent flyer credit card deals for November 2020
"Whether you're looking for credit card offers on bonus points, or you're simply looking for the frequent flyer card that will offer the best rewards on your day-to-day spend, one of these credit card deals will be ideal for your goals," Bleyer said.
Receive 120,000 bonus Qantas Points and $200 back on your card when you apply online for this card, and spend $3,000 on eligible purchases in the first three months. You'll earn one Qantas Point per $1 spent on eligible purchases up to $7,500 per statement period, then 0.5 Qantas Points per $1 spent on eligible purchases above $7,500 per statement period.
This card gives you a good earn rate of one Qantas points per $1 spent up to $5,000 and then 0.5 Qantas Points per $1 spent between $5,001 and $20,000 (per month). Receive 130,000 Qantas Frequent Flyer points when you keep your card open for over 12 months and make a minimum $3,000 spend in first 60 days. The annual fee is reduced to $295 first year and $395 per annum thereafter.
Get 100,000 bonus Qantas Points when you spend $4,000 or more on eligible purchases within 3 months of card approval. Save $100 first year on the annual fee, pay $299 per annum thereafter. Plus 75 bonus Status Credits when you make an eligible purchase by 31 January 2021. Earn 1.5 Qantas Points per $1 on international spend. Earn 1 Qantas Point per $1 on domestic spend (up to $10,000 per statement period), then 0.5 Qantas Points per $1. If you are transferring an existing credit card debt you can take advantage of zero percent per annum on balance transfers for 18 months requested at credit card application. A one percent balance transfer fee applies.
With a tempting 150,000 bonus Altitude points when you spend $4,000 on eligible purchases within 90 days of card approval this card provides great value. 150 thousand bonus points currently gets you $500 in cashback or up to $700 in e-Gift cards with Altitude Rewards. The annual fee is $250 and you can add one free additional card holder. Earn 1.25 Altitude Points per dollar spent on eligible purchases and you can earn up to six Altitude Points per $1 spent on select purchases. With Altitude Points Redeem points for flights with Singapore, Cathay Pacific, Malaysia & Air NZ
A Qantas points card for lower spenders with a low $49 annual fee. Earn 0.75 Qantas Points per $1 on eligible Domestic Spend (up to and including $3,000 per statement period). Earn 0.4 Qantas Points per $1 (over AU$3,000 per statement period). Get 20,000 bonus Qantas Points when you spend $3,000 or more on eligible purchases within 3 months of card approval. Complimentary international travel insurance. Complimentary Qantas Frequent Flyer Membership (save $99.50).
"As with any other type of credit card, there is no one-size-fits-all option when selecting a frequent flyer credit card. Choosing the right frequent flyer card means understanding how you will use the card, what you will need from the card, and what's available," Bleyer explained.
Which frequent flyer program is best for you?
"Before you even begin to compare frequent flyer cards, you need to work out which frequent flyer program would work best for you. Before you apply, it's a good idea to check the small print on the card to find out how and when the points you earn are transferred to your frequent flyer account. Some cards offer direct transfer, others transfer points at the end of each month, while others only offer manual transfer at the cardholder's request – with a minimum transfer amount required. You may also want to keep in mind whether the frequent flyer program you are interested in offers membership status, or a tiered system of rewards-earning potential," Bleyer said.
How many points can you earn?
According to Bleyer, when comparing frequent flyer cards, you should find the one that offers the most value. But, of course, value is personal. What is valuable to you may not be valuable to the next person. Each frequent flyer card rewards different types of spending, so it's up to you to find the one that rewards the type of spending you do most, so you can enjoy the maximum rewards.
What can you redeem those points on?
"Of course, there's no sense earning lots of points if you don't have anything you want to spend them on. Choosing a frequent flyer card should allow you to earn points on the spending you do most often, while also rewarding you with rewards options you actually want to spend your points on. Before redeeming your points, it may be worthwhile doing some homework to find out which rewards offer the most value. International flights may offer more value than say, a gift card or home appliance," Bleyer emphasised.
How much does the card cost?
"Finding out how much a card costs is essential to finding out its true value. First, look at the annual fee. By working out how much you think you will spend on the card within a year, you should be able to work out how many points you will earn. This allows you to then calculate the dollar value of those points, in terms of the rewards you will redeem them for," Bleyer added.
Try to choose a card that gives you a higher value in rewards than you pay out in annual fees. However, you should also take into account the various features the card has to offer, and what value they provide as well.
Roland Bleyer is the founder of creditcard.com.au, a website which allows Australians to compare the best deals on credit cards so they can find the one that best suits their needs. Bleyer is considered a credit card expert, and has appeared on TV and various other publications to discuss the credit card industry.