S-26 is changing its name to Alula
A trusted partner in nutrition for more than 50 years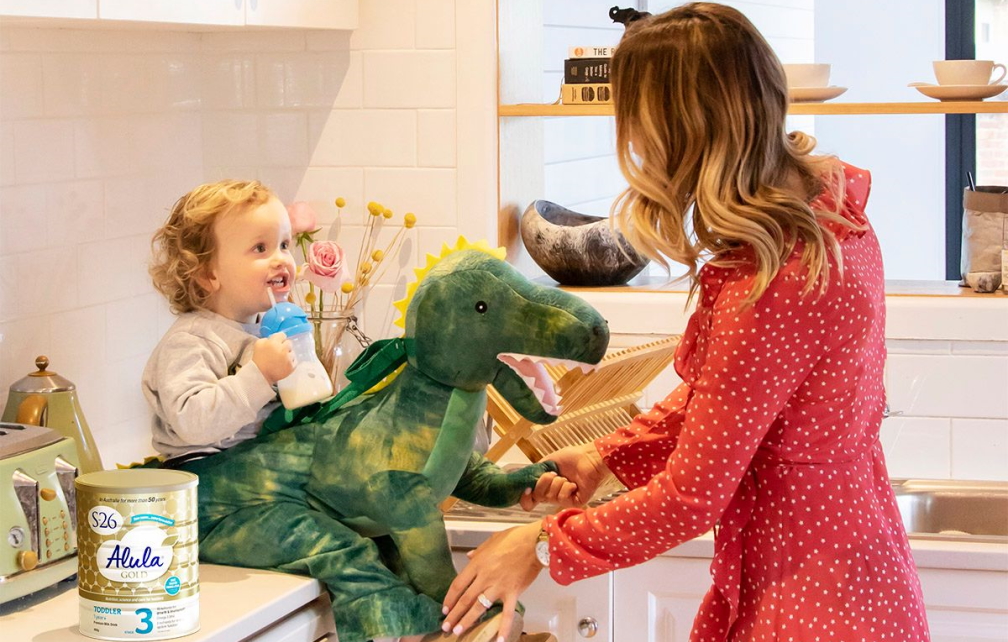 Sanulac Nutritionals Australia has announced that its S-26 brand is changing its name to Alula. S-26 has played a role as a trusted partner in nutrition for Australians for more than 50 years and from June 2022, the premium supplementary milk drink for toddlers will be rebranded as Alula.
As part of a historical brand licensing agreement, the S-26 brand will be phased out of the Australian market by 2023. As such S-26 will transition to the new name of Alula. "We are really proud to have played a role as a trusted partner in nutrition for Australians for more than 50 years and we want our parents who we've serviced over generations to be rest assured that while our product name is transitioning the formulation remains the same," says Makedonka Del-Ben, Head of Marketing, Alula.
"The transition will take place over the next 12 months and includes a comprehensive media plan including national TV and digital, as well as public relations and influencer activity. We will also be working with Healthcare Professionals in hospitals and the greater community to communicate our key message, that while S-26 is changing its name to Alula, it's the same formulation."
Sanulac Nutritionals Australia offers a range of quality nutrition products that have been scientifically developed. Alula S-26 Gold Toddler is a nutritious milk drink suitable for children from the age of 12 months. It contains 16 key vitamins and minerals, including vitamin D, vitamin A, iodine and iron, to help support toddlers' growth and development as part of a varied diet.
"With the S-26 Alula brand for toddlers, we are committed to combining both scientifically researched ingredients and care for young children," says Del-Ben. "One serve of Alula S-26 Toddler milk drink provides 50% of the Recommended Dietry Intake (RDI) of added B vitamins and iron, additionally, two serves will provide at least 50% of the RDI of 16 age appropriate vitamins and minerals." When used as part of a healthy diet, Alula S-26 Gold Toddler can help fill the nutritional gaps when intakes are inadequate, providing reassurance for parents.
Maintaining variety in a toddler's diet is essential for their healthy growth and development, and good food and drinking habits established in early childhood can last a lifetime. "Toddlerhood is a time of physical, cognitive, social and emotional growth, to support this they need balanced nutrition to assist their growing bodies and developing minds," says Dr Scott Dunlop, Consultant General
Pediatrician and Founder and Director of Sydney Paediatrics. If a toddler is missing out on essential nutrients, such as iron and zinc, this may affect their appetite, behaviour and energy1.
"If a child is particularly fussy with food and is missing out on essential nutrients, a toddler milk drink might be utilised for short-term nutrient support," says Dr Dunlop. Alula S-26 Gold Toddler Milk drink can be used in a variety of ways, not only as a comforting drink but also as part of a fruit smoothie or as a substitute replacement for cow's milk when preparing cereals and baking or cooking meals such as a frittata or quiche.
Alula S-26 Gold Toddler is available from pharmacies and supermarkets nationally. For trade enquiries visit www.meandmychild.com.au or call 1800 552 229.