NEW HOSPITALITY GAMECHANGER ARRIVES ON AUSTRALIAN SHORES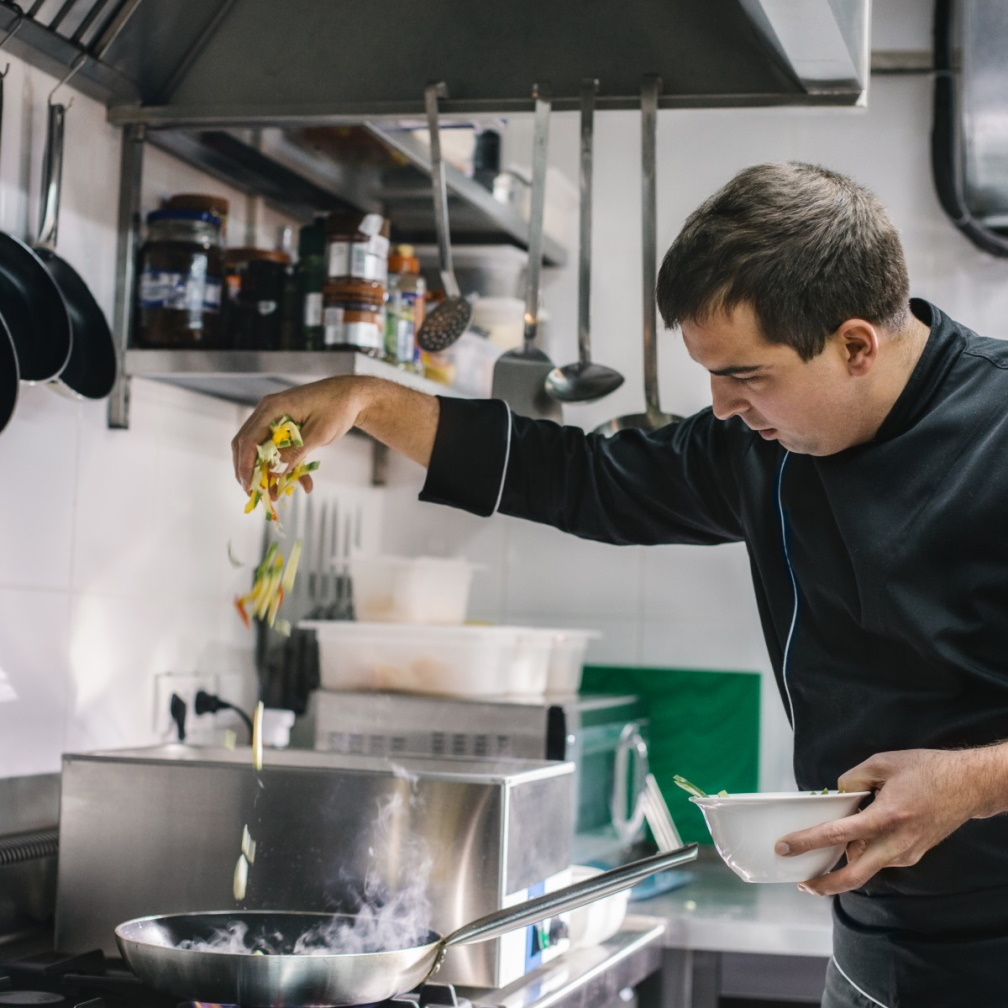 Millions of Australians are feeling the pinch when it comes to the rising cost of living and it is making running a business harder than ever. Yet, one Melbourne dad of two is changing his fortune around.
It's thanks to a recent innovation known as "dark kitchens," which offer a new business model for hospitality owners by reducing barriers to business ownership and is being spearheaded by Chef Collective. Chef Collective's unique offering is set to supercharge the return of Melbourne's iconic culinary scene, after a particularly tough few years for the industry.
Peter Ong, one of the owners and founders of Melbourne-based Mesy Burger, is a suburban generational restauranteur who has been able to rise from the ashes of COVID-lockdowns that saw his parents' family business close and start a new venture with his two brothers.
Operating in a delivery-only capacity at Chef Collective's Kensington location, Mesy Burger has been able to take off and into the mouths of Melbourne with the help of Chef Collective's ghost kitchen.
Peter's story comes as Australia's attractive food delivery market has skyrocketed in recent years, with the industry expected to grow by $76B by the end of the year. Fuelled by almost two years of consecutive lockdowns, this represents a 76% increase since 2017, well above the growth of most other categories.
Despite persistent growth within the industry, many local bricks and mortar restaurants remain unable to keep pace with the additional kitchen space and logistics management required to meet delivery demand.
As such, Peter joins 50+ other local entrepreneurs across Brisbane, Sydney and Melbourne who have started working in Chef Collective kitchens to help make their dreams a reality, at a much more affordable price point compared to traditional restaurant fit outs.
Mesy Burger's Co-Founder and Chief Mesy Officer Peter Ong, comments, "Opening our business with a dark kitchen delivery-only model has allowed us to test our product and brand without having to outlay the cost of a physical restaurant."
"With our family business being forced to close its doors due to the effects of COVID-19, Chef Collective helped us quickly get started on our new business while we were still facing lockdown restrictions. They have the facilities, systems and relationships with delivery drivers, so we could move into the space right away and get cooking.
Chef Collective General Manager Arin Aghazarian also reveals how dark kitchens are the future of food delivery restaurants.
"The past two years have been a challenging time for restaurateurs, between COVID-19 lockdowns and staff shortages, the industry has had to adapt to keep up. The introduction of dark kitchens in these communities addresses such changing demand.
"The full spectrum of entrepreneurs from smaller, family-run establishments all the way to high-end restaurants looking for additional support to meet delivery demand, can expand their reach, scale their business, and become fixtures in communities through these dark kitchens. We manage all the operations, from delivery fulfillment to facilities management, so they can focus on what matters most – the food and the customer.
"Of note, Chef Collective offers a unique opportunity for those wanting to get into the hospitality industry to launch their brand virtually, at a fraction of the cost of opening a restaurant and with our expertise and operations support to guide them throughout the process.
"For the end consumer, they can now expect more from their at-home dining experience by bringing new and exciting flavours right to their doorstep."
Arin's short and sharp tips for entrepreneurs looking to establish their own culinary mark:
Start with a bang: Do your planning before going live, have an attractive menu with photos, descriptions and modifiers.
Diversify: Don't put all your eggs in one basket; start with multiple brands based on different cuisine types or price points to get a bigger share of the delivery pie.
Prepare to invest in growth: Have a strong marketing budget and plan; invest in your social media and promotions - if people don't know your brand exist, they can't order from you.
Keep them coming back: Wow your customers by having tasty and fresh food in an attractive packaging with a Thank You note.
Start small go large: Cash is king - invest your money where it matters most. Businesses like Chef Collective offer a way to get your foot in the door without blowing the budget or committing long-term.