Reasons Why Digital Businesses Rely Heavily on Digital Transformation in 2022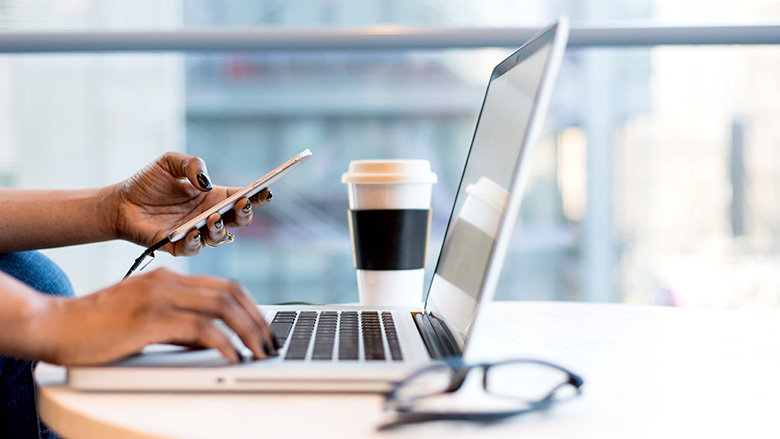 If you still haven't heard about digital transformation, you're probably struggling to gather enough data to beat your competitors, improve your operations, and keep the customers satisfied.
Digital transformation helps modern businesses in various ways, but the cloud architecture and incredible levels of flexibility and scalability make it invaluable to digital businesses today.
It makes businesses capable of making fast adjustments to their company culture and ensuring they comply with the latest modern cybersecurity protocols to protect their operations from the latest cyber threats.
In the age of remote work, developing the most agile corporate environments is vital for growing a business and entering a new territory of virtual business operations and transactions.
However, the adaptation period to the latest digital initiatives is a long and challenging one. It requires constant analysis of various metrics. If you implement it correctly, digital transformation can benefit your company in multiple ways.
Improved productivity and increased efficiency
Digital transformation essentially means embracing the advantages of digital technologies that bring you the power of automation, artificial intelligence, and machine learning. These technologies give you the ability to take both your productivity and efficiency to the next level and expedite your processes and workloads by automating repetitive tasks.
You can transform your operations and streamline processes to reduce human error to a minimum. However, the most important thing about going digital is getting access to a range of data analytics and business intelligence tools that you can use to improve every aspect of your business.
Thanks to such advantages, businesses from various industries can use the latest technology to develop a distributed control system to optimize efficiency, increase uptime and revenues, etc.
Improved resource management
As you transform your operations, your legacy systems will slowly become obsolete simply because they cannot handle modern, digitized, and automated processes. Modern IT architectures are designed to replace such systems and allow you to optimize and consolidate all your workflows into one centralized place for easier management.
Digital transformation allows you to develop such centralized architecture and create data pipelines for a more seamless flow of data across your organization. Thanks to that, you can significantly reduce the cost of your operations and use your resources for other purposes, such as investing in the latest software solutions, cybersecurity technologies, etc.
Enhanced data collection
Today, you're as competitive and customer-centric as your business is data-driven. In other words, your organization depends on the ability to constantly collect data on your customers, competitors, market, industry, trends, etc. Data optimization for analysis is what allows you to grow your business.
It allows you to understand your strengths and weaknesses, compare your performance to that of your competitors, identify the pain points of your target audience, deliver the best customer experience, and more.
Digital transformation helps you develop an intuitive, data-driven system that keeps collecting data to incorporate the most accurate insights into your daily operations.
Thanks to such business intelligence, you can quickly and easily drive the most actionable insights from raw, unstructured data across a range of core touchpoints to create a centralized view of the business opportunities, financial needs, production points, operations, and customer journey.
On the other hand, you can also tap into the most secure ways of collecting, storing, and analyzing customer and competitor data.
Data-driven consumer insights
Consumer insights play a crucial role in developing a customer-centric business strategy. Data holds the key to understanding your target audience and their unique needs and pain points. Businesses have two types of data at their disposal:
Structured data – the term structured data refers to pieces of information such as personal customer details;

Unstructured data – various metrics such as social media metrics.
Businesses gather such data because it allows them to grow their operations and provide their customers with more agile, personalized, and relevant content, thus providing each prospect with an improved customer experience.
Conclusion
Digital transformation is slowly but surely reshaping how businesses conduct their operations. From fully personalized customer experience to automated data pipelines and data harvesting techniques, companies can improve decision-making, increase profitability, improve productivity, and achieve higher cost savings.
However, there are still challenges that prevent countless organizations from hopping onto the digital bandwagon, such as the integration of the latest systems and workflow consolidation. Thankfully, digital technology is constantly evolving, bringing better and more effective solutions to modern companies.