This budget, amid talk of deficits, consider the lessons we ought to have learned
Written by

Steven Hail, Adjunct Associate Professor, Torrens University Australia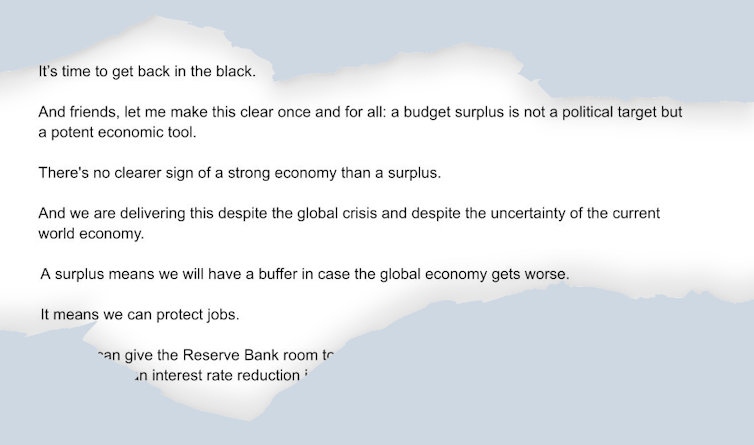 A decade ago, and years before Treasurer Josh Frydenberg promised a budget that was "back in the black[1]", Prime Minister Julia Gillard promised the same thing.
At that time, in the lead-up to the 2012 budget, unemployment was higher than it is today, and inflation and wages growth were so low (1.6% and 2.3%, respectively) as to provide no impediment whatsoever to cutting unemployment further.
Yet Gillard was resolute in her determination to bring in a budget surplus, by which she meant a budget that spent less than it took in.
She titled her speech to Western Australia's Chamber Of Commerce and Industry and Chamber Of Minerals And Energy "In the Black[2]"
Read more https://theconversation.com/this-budget-amid-talk-of-deficits-consider-the-lessons-we-ought-to-have-learned-179310