8 Skills And Features Of A Great Receptionist
Written by

NewsServices.com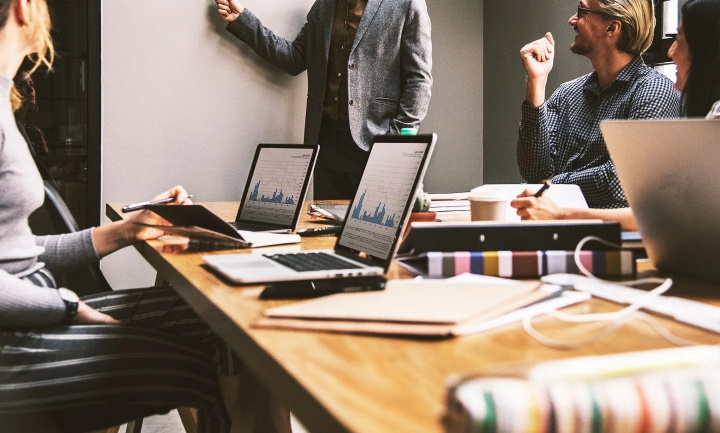 A good receptionist is essential in any business environment. They serve important interpersonal and administrative roles. Here are some skills and features that every truly good receptionist shares.
Interpersonal Communication
Receptionists are, above all, communicators. They need to be able to clearly communicate with a very wide range of possible visitors and colleagues. This includes verbal as well as written communication skills. They should be briefed on the values that need to be espoused by their employer and successfully provide an appropriate public face for the company. They may have to deal with complex disputes and complaints from visitors, so this is a crucial skill for them to have.
Time Management
Good time management is an essential skill for any receptionist. One of the main features of the receptionist role is that it includes a great many discrete tasks. These tasks can really pile up if proper time management is not practiced. A good receptionist will carefully diarize and schedule. They will itemize the tasks that they have to complete and be comfortable when delegating tasks to other employees if their workload becomes too much to handle.
Receptionists are also sometimes responsible for the scheduling of visits and events. This, naturally, requires very good time management and a keen eye for avoiding clashes.
Availability
Receptionists need to have a high rate of availability. If they are swamped with organizational tasks at all times, they will be unable to respond to visitors and calls as they come in. Some receptionists simply cannot be expected to deal with the volume of work that comes their way. For companies that have receptionists that are being overworked, a reprieve can be found in the hiring of a third-party virtual receptionist service. These services reroute some inbound calls and administrative tasks so that your in-house receptionist can have a more manageable workload.
Efficiency
Receptionists need to be efficient workers. Slow front-of-house work can reflect badly upon your company as unanswered emails back up and visitors impatiently tap their feet on the waiting room floor. Efficient receptionists tend to be relatively experienced – only with experience can a receptionist develop the tricks and workarounds needed to efficiently deal with communication and organizational tasks while maintaining high standards.
Tech Literacy
Receptionists need to be competent at using a variety of technologies in order to help a company operate smoothly. Most of the technology that receptionists need to familiarize themselves with comes in the form of software. A basic understanding of Microsoft Excel and Outlook is a must. Some companies use specialist booking software. Receptionists must be able to operate this software well to avoid booking clashes. Medical clinic receptionists, for instance, need to have a good knowledge of specialist medical appointment booking software.
Independence
The outdated concept of the 'secretary receptionist' seems to revolve around the somewhat sexist idea of a female reception worker at the beck and call of male executives, unable to act independently and powerless in the corporate structure. Receptionists today should not fall in line with these stereotypes. A receptionist with the ability to work independently can find themselves progressing into more senior roles. They can also find themselves with more power than their role immediately suggests.
Employers typically look for receptionists that can work independently and make decisions without referring to their seniors. This can smooth the often-convoluted corporate decision-making process. Receptionists that can make decisions on their own are highly prized.
Organizational Prowess
Some of the most important roles that receptionists have are organizational in nature. These roles include diary management, sorting through inbound mail and email, sending communication requests to specific departments, organizing visitor timetables, and a whole host of other organizational tasks.
A good receptionist has to be able to take on multiple organizational tasks in the course of a working day and have the ability to pick up where they left off the next time they come in. The failure of a receptionist to correctly complete organizational tasks and pass on the information that they have produced can cripple a company's ability to operate efficiently.
Language Skills
Many organizations field calls and visits from people from a variety of nations. Although many visitors from overseas speak English when conducting business, it is rude to assume that they do so. Instead, if your company can expect a great many visitors and callers from a particular region, it is best to hire a receptionist with some fluency in the language of that reason. Being able to speak to a receptionist in their native language can make arrivals feel at home and dispel any feeling of being excluded as they enter the organization. Organizations not expecting many foreign visitors do not need to worry about hiring bilingual receptionists. Receptionists with language skills can rightly ask for higher wages than their monolingual equivalents.