Why we should worry less about retirement
Written by

Brendan Coates, Fellow, Grattan Institute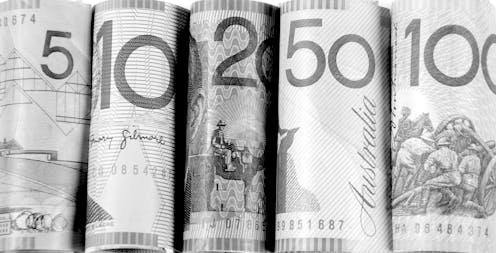 It's conventional wisdom that Australians don't save enough for retirement. Most workers themselves think[1] they won't have enough to retire on, and their concerns are rising[2].
But the conventional wisdom is wrong.
Our new report, Money In Retirement: More Than Enough[3] shows that most people who are actually retired feel more comfortable financially[4] than the Australians younger than them who are still working.
Retirees of today tend to slow their spending as they age, tend to keep saving in retirement, and often leave an legacy almost as big as the nest egg they had on the day they retired.
Read more: The myth of the ageing 'crisis'[5]
When surveyed today the retirees of the future might be worried about their retirement, but economic growth means they will almost certainly be on even higher incomes than retirees today.
These findings might seem surprising: they contradict the repeated messaging from the financial services industry that Australians won't have enough for retirement.
But that industry's claims are based on research that overlooks two important points.
Retirees spend less over time
Much of the research assumes that retirees need to save enough to enable their incomes to keep[6] climbing[7] throughout their retirement in line with general wage growth.
Implicitly, it assumes that a retiree needs to spend 25% more at age 90 than at age 70, after accounting for inflation. Obviously, if those retirees had found the best savings account by looking at articles similar to this - https://www.sofi.com/learn/content/ira-vs-401k-which-is-best-for-you/ - they would have been able to budget effectively for the differing in spend across their age. It's important to note though, that everybody is in a different situation, so their spend may not directly correlate across the ages mentioned.
But our analysis shows that retired Australians tend to spend less over time, even those who have money to spare.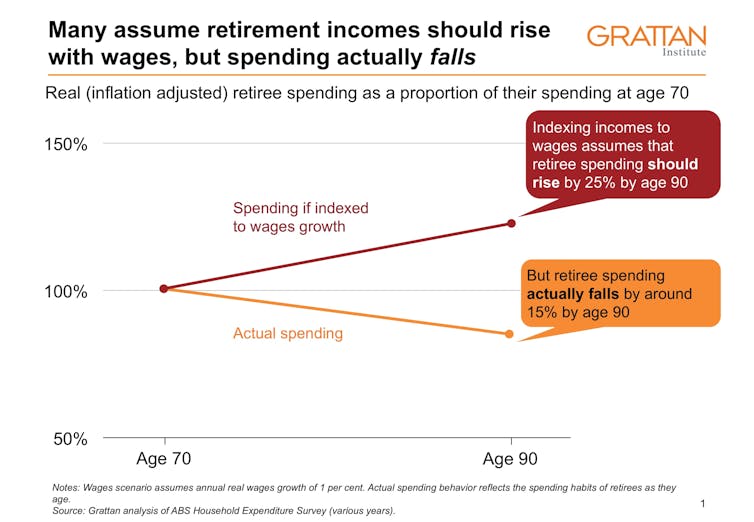 Authors: Brendan Coates, Fellow, Grattan Institute
Read more http://theconversation.com/why-we-should-worry-less-about-retirement-and-leave-super-at-9-5-106237