How Two Doctors are Revolutionising the Billion Dollar Skincare Industry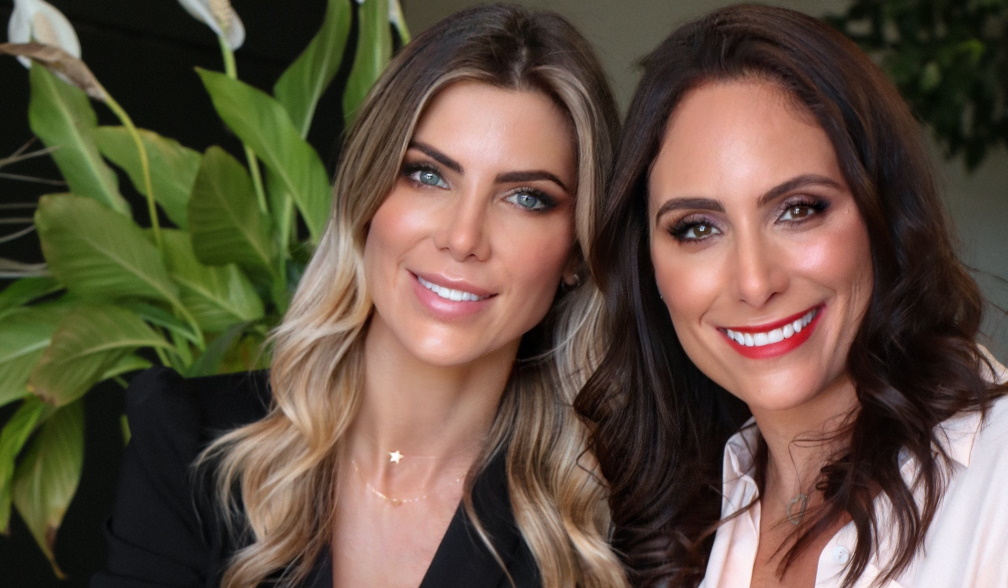 Developed by Perth doctors Clara Hurst and Deb Cohen-Jones, The Secret Skincare is Australia's first prescription skincare company and it's quickly developing a cult following all over the world. 
In less than two years after its launch in late 2019, one of the world's first prescription skincare companies is eyeing an ambitious global rollout of its wildly successful made-to-order range featuring medical-strength ingredients. With a combined investment of $20,000, The Secret has proved to be filling a gap in the market with sales on track to hit $4 million by the end of 2021. 
From its humble beginnings as a start-up with a small but devoted following in its home city of Perth, The Secret Skincare's growth can be attributed to the efficacy of its formulations, which are made to tackle some of the toughest recurring skin issues like acne, pigmentation, melasma and ageing.
"When we first started working on The Secret, we knew we wanted to do things right from the very beginning," says co-founder Dr. Clara Hurst. "We worked hard to build very strong foundations for this business and invested heavily in getting our formulas perfect."
Before starting the Secret Skincare with Cohen-Jones, a GP of 20 years, Hurst operated a cosmetic clinic in WA. The anti-wrinkle and facial sculpting expert who spent 15 years in the field hit it off with Cohen-Jones when they realised they had both been prescribing similar products to their patients.
"We are offering patients access to customised, bespoke skincare that directly targets their exact skin requirements and issues," says Dr. Cohen-Jones. "Particularly in the case of medical skincare the ability to access prescription products without having to have specialist referrals and waste time and money on appointments."
After reviewing the detailed medical questionnaire patients fill in online via The Secret's website, Hurst and Cohen-Jones make up each item of product with the required dosage of ingredients to order. With a combination of word of mouth drawing in new customers and opening an e-commerce store, the Doctors saw an impressive increase in their monthly sales from a modest $2,600 to $166,400 in just 3 months.
"Moving to online accessibility was a game-changer. Prior to this, patients had to see myself or Clara to access our products. Moving to an online platform was ambitious and challenging particularly due to the medical legal requirements of the online consultation and prescriptive process. It was, however, the point at which our little side business became a serious player in the skincare and medical industry," says Dr. Cohen-Jones.
The market for skincare has shifted to an increasingly younger base looking for preventative and anti-ageing products. By 2025, the global skin care market is estimated to be worth $189.3 billion USD. The skincare category, which holds the highest market share at two-fifths of the global cosmetics market in 2019, is forecasted to maintain its leading status in the years to come.
Market trends point to a growing preference for technically advanced skincare products as growing awareness around the potential harmful presence of chemicals in products leads to demand for clean formulations.
The Secret Skincare's range, which is vegan, sulphate-free, paraben-free, fragrance-free and not tested on animals, is developed by The Secret Skincare in partnership with an eminent compounding pharmacy. Product development is subject to scientific standards more aligned with the medical industry than cosmetic.
The Secret Skincare's easy to follow regimen includes a day and night cream and can be utilised by everyone including pregnant women, mature-age clients, and male clients for whom there is a recently launched men's range.
The doctors stress that their point of difference is based around the philosophy of "skin minimalism" which eschews overly complicated skincare routines.
"Skin minimalism is a philosophy that is more sustainable and better for the environment and your skin," says Dr. Hurst, "By stripping back the unnecessary products to instead focus on what's really working, we send less waste to landfill and support the skin in a healthier way by not overwhelming your barrier with too many ingredients."
She says there is still far too much misinformation in the beauty industry: "Everyone is a doctor in the age of the internet," says Hurst.
"We make prescription skin care more accessible to the everyday individual. People no longer have to jump through hoops, wait for doctor's appointments, pay for expensive referrals and risk not being able to get the help they need at the end of it all. Our online system makes the process simple and fast and fits into people's busy lives."
The Secret Skincare is harbouring big plans to occupy a market which so far has very little competition; while they are consolidating their hold over the Australian market, they intend to capture a bigger share of global consumers as well.
Hurst attributes The Secret Skincare's success down to having a "big vision" from the start.
"Customers care about sustainability, they are more savvy than ever and you need to demonstrate that you share these values. The market is so saturated - you must have a unique point of difference or risk getting lost in the sea of identical beauty brands. In this way we are building a business model and product offering that is future proof, with the ability to adapt and grow exponentially."

https://thesecretskincare.com.au/