law professor Cass Sunstein, on why behavioural science is always nudging us
Written by

Josh Nicholas, Deputy Editor: Business + Economy, The Conversation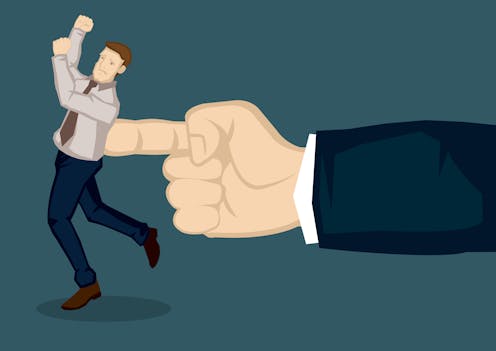 What can governments do to stop increasing obesity rates, help people save or get them to file their tax returns on time? The default answer used to be some kind of tax or penalty. Just make people pay more and they'll do the right thing, right?
But what if you could encourage certain behaviour without forcing the issue? That's where nudges come in. These are small changes in design or presentation, like putting healthy food near the cash register, or sending reminders out around tax time.
For this episode of Speaking with, The Conversation's Josh Nicholas chats with Cass Sunstein, a Harvard professor who worked as a "regulatory czar" for years in the Obama administration. Sunstein literally wrote the book on nudges[1] along with Richard Thaler, who won the 2017 economics Nobel Prize[2]. The book is called Nudge: Improving decisions about health, wealth and happiness.
Read more: The promise and perils of giving the public a policy 'nudge'[3]
As the controversial My Health Record[4] has shown, behavioural science is now considered a standard part of the public policy toolkit. My Health Record was created to be "opt out", in order to "nudge[5]" people into remaining in the system.
This takes advantage of a bias we have towards the default setting: many of us won't expend the effort to opt out. Many governments – including Australia's – now have professional "nudge units[6]" stocked with behavioural scientists, working on problems such as tax avoidance and organ donation.
Today on Speaking with, Professor Sunstein talks about nudges and public policy, when and where they work and how policymakers should use them.
Subscribe[7] to The Conversation's Speaking With podcasts on Apple Podcasts, or follow[8] on Tunein Radio.
Music
Authors: Josh Nicholas, Deputy Editor: Business + Economy, The Conversation
Read more http://theconversation.com/speaking-with-law-professor-cass-sunstein-on-why-behavioural-science-is-always-nudging-us-101074