Smarkets Expands Internationally, Recruit Ex-Ladbrokes Manager
Written by

NewsServices.com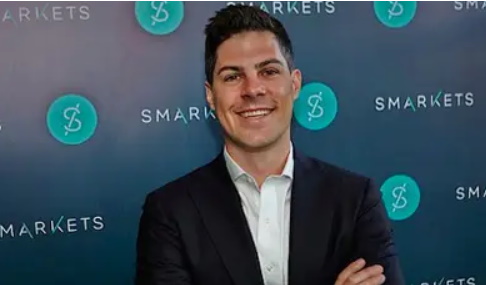 Founded in 2008, Smarkets is one of the most prominent betting exchange brands not only in its home country the United Kingdom but also globally. As of today, the sports betting giant has several offices outside of the United Kingdom including one in Los Angeles and one in Malta. The company was founded by Hunter Morris and Jason Trost. At the time, it was a small peer-to-peer betting platform that covered a couple of sports betting markets.
Since its beginnings, Smarkets has been one of the favorite online sports betting exchange platforms for playing bets on the political market. Back in 2020 during the presidential elections in the USA, the sports betting platform was one of the most visited online sites of this kind thanks to its live betting options and quite competitive betting odds. Since 2006, the company has been one of Queens Park Rangers main sponsors. In 2018, it also worked with The Jockey Club.
Smarkets and SIG
According to this review, Smarkets is one of the most visited betting exchange platforms in New Zealand since its beginnings in 2008. Today, the sports betting platform features over ten sports betting markets including the most popular horse racing markets as well as the biggest soccer markets and events such as Bundesliga, La Liga, Ligue 1, and Premier League. As reported recently, the UK betting exchange brand will enter the thriving USA sports betting market.
As reported by several sources in the industry, Smarkets is planning to expand its business by entering the USA market and the news came shortly after it was revealed that the company has already raised some funds from SIG. Susquehanna Growth Equity that is connected to SIG has already invested in Smarkets and sources revealed. Susquehanna Growth Equity has been around since 2006 and it works with many other brands including Evive, Etoro, Fundera, Field Nation, Jether Energy, Macropoint, LiveBarn, Ballista, Allocadia, Derivix, Cymulate, BoomTown, CallApp, Clutch, and ClearLeap among many others.
This investment deal between Smarkets and SIG is the very first deal of this kind for Smarkets signed outside of the United Kingdom since 2013. Since 2008 when Smarkets was founded, it allows betting fans to place real money wagers across many different markets against each other. The company has also found success after launching its SBK sportsbook.
With over 50,000 users who visit the betting exchange platform every single month, the company has been able to raise enough funds to support its business goal of entering the US sports betting market using powerful marketing strategies. This was made possible back in 2018 when the United States Supreme Court made major changes regarding the iGaming industry in the country and struck down several federal laws that forbid online sports betting activities within the country's borders.
Needless to say, this decision prompted numerous international iGaming brands to enter this thriving market and one of them is Smarkets that may be late to the party but it is getting there. Commenting on the news, one of the company's founders Jason Trost said that his company will have a competitive advantage from the very beginning as Smarkets owns all of its advanced technology used and does not have to rely on other companies.
Susquehanna Growth Equity's managing director Scott Feldman also commented on the news about Smarkets expanding into the USA market. He said that his company got involved with Smarkets mainly due to its technology. SIG is one of the biggest Susquehanna Growth Equity partners as well as its parent company. Jason Trost used to work as a stock trader before he founded his own company Smarkets that will eventually find success in the iGaming market.
Since its founder was involved in the world of stock trading, Smarkets has always been known for comparing financial with betting markets. Commenting on his company's latest business adventures, Jason Trost said that he believes that Smarkets technology in ten years will turn into financial technology and he is very glad that Susquehanna Growth Equity shares his business goals. He also said that Susquehanna Growth Equity is an excellent business partner since the company has been already involved in the sports betting industry.
Smarkets and Matthew Shaddick
In the United States, the company's SBK sports betting platform is already live in certain jurisdictions and the company plans to use newly raised funds to launch SBK in several new markets. In June, it was revealed that Smarkets appointed Matthew Shaddick as the company's Head of Political Markets, and Matthew Shaddick is a well-known face in the industry as he worked for Ladbrokes for almost two decades. More specifically, Matthew Shaddick worked at Ladbrokes for eighteen years leading its politics markets.
At Smarkets, he replaced Sarbjit Bakhshi. Matthew Shaddick will maintain the Smarkets politics market alongside a team of experts and professionals in trading markets including Patrick Flynn. Besides, Mr. Shaddick will provide his analysis and infights on the Smarkets newsletter.