The best clay court players of all time
Written by

NewsServices.com
The Mallorcan Rafael Nadal has dominated clay courts all over the world for almost 20 years. There is hardly a player who can seriously stand up to the Spanish superstar on his favorite surface.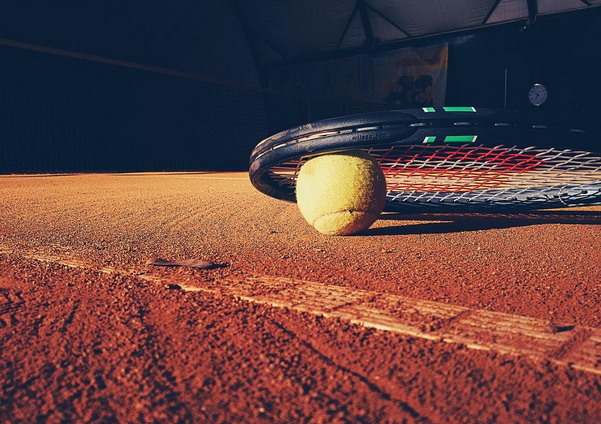 Due to the current dominance of Nadal, some other clay court legends are almost forgotten. After all, there is currently hardly a record on clay that the 35-year-old has not been holding since Thursday.
In order not to let the earlier legends be forgotten, we bring today some of the best clay court players in history. As a
top 5 tennis players
would be too short, this is going to be a top 9.
You are of course also welcome to post your own personal list in the comment field and express your opinion about our selection.
On
bet 365
, you can follow all current tennis tournaments and test your knowledge of this sport. See Nadal, Federer and Djokovic in action and bet on match results.

Sergi Bruguera
Sergi Bruguera is still known to many Austrian tennis fans. After all, the now 50-year-old Spaniard was one of the leading clay court players alongside Thomas Muster in the 1990s. 
The right-hander, known for his extreme spin, even won the French Open twice in 1993 and 1994, before Muster was finally able to win the long-awaited title in
Roland Garros
.
In a direct duel, however, there was usually nothing for Bruguera against Austria's tennis legend: He only won three out of 15 clashes.

Jim Courier
Usually, Americans only feel comfortable on clay courts to a limited extent. In the case of Jim Courier, however, this could certainly not be said.
The men's tennis player, who was the dominant player in the early 1990s, triumphed twice at the French Open in Roland Garros. Even Thomas Muster rarely found a recipe against the US boy who was more like a Spaniard in terms of his style of play.
With his dominant forehand, he determined the game from the baseline. In 1992 and 1993, Courier destroyed Muster's hopes for the title in Roland Garros.

Ivan Lendl
As one of the best players of all time, Ivan Lendl can of course be found in the top 10 of the best clay court players of all time.
The former Czechoslovakian won the title at the French Open three times:
1984

1986

1987
The 61-year-old, who has been living in the USA since 1992, was able to win 28 titles on clay court. His strong forehand spin was a dreaded weapon on red ashes.

Roger Federer
Perhaps the best player of all time should of course not be missing here either. Sand is certainly Roger Federer's weakest surface. However, the term "weak" in connection with the Swiss superstar is always to be understood as relative.
Of the eleven clay court titles won in his career, the Paris victory in 2009 stands out in particular. Although the Confederate benefited from the fact that long-term rival Rafael Nadal sensationally suffered his first defeat in the round of 16 from Swede Robin Söderling. The same Nadal that probably prevented Federer from many further successes in Paris.

Novak Djokovic
In contrast to Federer, Novak Djokovic was able to stand up to the undisputed king of the clay court more often. After all, the Serb won seven of 26 duels on the Spaniard's favorite surface.
Of course, Djokovic only won a single French Open title.
Djokovic was also able to secure the tournament victory in Roland Garros without meeting Nadal in the course of the event in Paris. The Spaniard withdrew due to a wrist injury.

Gustavo Kuerten
When Austrian tennis fans firmly believed in Thomas Muster's second French Open victory in 1997, a Brazilian nobody suddenly thwarted their plans.
The then 20-year-old Brazilian brought the Austrian clay court king to his knees in five sets and sensationally secured the tournament victory.
Kuerten remained undefeated in the other duels with Muster and also triumphed two more times in Roland Garros (2000, 2001).

Thomas Muster
Even if some international observers might see it differently: We are promoting Austria's tennis legend to a podium. Thomas Muster was the epitome of the clay court specialist in the 1990s and was not called the undisputed king of the red ashes for nothing in the pre-Nadal era.
The Styrian won 40 of his 44 titles on this surface. Among other things, the long-awaited French Open title in 1995. There are also six tournament victories in the
ATP 1000
category - formerly known as Masters.
In the "autumn" of his career the Leibnizer established himself in the world class on hard court, but Thomas Muster will definitely be remembered as one of the best clay court players of all time.

Bjorn Borg
If Björn Borg hadn't hung up his tennis racket at the age of 26, who knows which records the charismatic Swede might still call his own today.
What the blond boy was able to achieve in his active time in terms of success can in any case even be compared with a Rafael Nadal. In his relatively short active career, Borg was able to record six French Open titles and 26 other tournament victories on clay court. 
Incidentally, his son Leo is currently trying to gain a foothold on the ATP tour.

Rafael Nadal
There can only be one at the top. And that someone can only be called Rafael Nadal. While we can safely discuss all other placements in this ranking, no one can have the slightest doubt about the Spanish superstar's well-deserved first place.
If so, a short excerpt from the Mallorcan's seemingly endless list of successes: 13 French Open titles, 62 ATP clay court titles, a win rate of 91.6 percent on clay (a total of only 42 defeats in over 500 Games).
Only 13 players could ever cause a defeat to Rafael Nadal on clay. Let's face it: these records are forever.