Scott Morrison's Remarks, Recognition of Business Excellence
Written by

Scott Morrison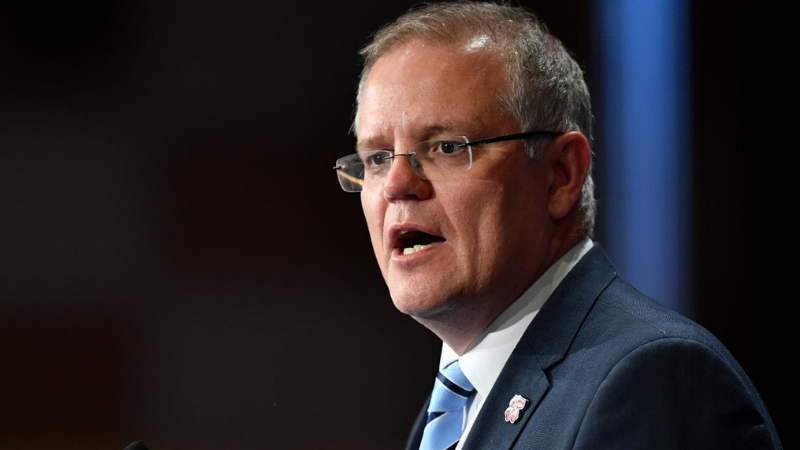 PRIME MINISTER: Thank you very much Trevor. Can I start by just acknowledging the Indigenous owners of the land on which we meet, elders past, present and future.
Can I acknowledge any veterans that are here with us, and serving men and women from our Defence Forces. 
Of course, can I acknowledge my colleagues, James and Trevor, great to be with both of you. Great to be in Queensland these last few days, I'll be very, very sad to leave, which is not too far away, but going down to the cooler climes. It's been great being up here, in Gladstone and across Brisbane over these last few days, and looking forward to coming back.
Karen, can I commend you for your great community leadership here on display. It's a rowdy bunch. But, it's great to see and I want to talk about that a bit more in just a second.
Carl, to the whole Broncos team that are here today, Darren and everybody else, Christine. I can only echo what Trevor said.
Everyone knows I love my footy, but footy is only part of it. Whether it was the programs which Trevor has spoken about here through the Broncos and what's happening here with the academy. You go up to North Queensland and see what the Cowboys did during the floods.
Sport is about community, at the end of the day. And the sporting clubs are about community. They're about reinforcing the bonds of community. And I really commend you, Carl, on the way that you've led the Broncos in that way. We're both down the wrong end of the table at the moment, the Sharks and the Broncos, but that's going to turn around over the course of the season, I have no doubt. We'll surprise them all over the rest of the season. 
So, look friends, I just want to say one thing. It's pretty simple.
Thank you.
That's what I wanted to come here and say to you today.
And Karen's said very kind things about the role that our government has played over the course of these past, very difficult last 12 to 18 months.
It's two years today, in fact, since we at the last election were returned. And none of us could have foreseen what we have gone through, particularly over these last 12 to 18 months but even before then. The drought continued to rage, particularly affected up here in Queensland. We had the floods that were still devastating the northern part of this state and more floods to come, as we've seen in other parts of the country. The bushfires to come. A mouse plague that has also impacted significant parts of the country. Cyclones have ripped the roofs off houses over in Western Australia. And, of course, the pandemic has raged. 
At the start of the pandemic, I remember standing in the courtyard fully aware of looking into what was an abyss at the time, in terms of what the pandemic would mean for this country. And I said – we like to think we're a strong people in this country. We're about to find out just how strong we are.
Now, I never doubted there'd be anything other than the affirmative answer to that question. And so while, yes, as a Government, we have done the things that you've said. Yes, we had to, and we did, respond quickly when it came to the JobKeeper, the supplement for COVID to the JobSeeker program, the cash flow boost, the HomeBuilder program, the mental health supports that we put in at record levels. Now, some $311 billion of support that we've put in to both health and economic supports into Australia, to ensure we save lives and we save livelihoods. 
But I'll tell you what the secret was. What actually made sure that today in this country, we have avoided what so many other countries have befallen. That, for example, includes that had we gone down the same terrible path that others had to endure, the same average fatality rate in countries just like ours, 30,000 more Australians would have perished in this country. 
Together we avoided that. We prevented that. 
And we have more people in work today than there were before the COVID pandemic hit. And there are very few, if any, advanced economies in the world today that could say that. 
But I'll tell you how it happened. 
The policies that we put in place, through the process that Trevor articulated, listening hard, not rushing to failure, thinking carefully about what we needed to do. 
Very clear principles – they were about backing Australians. 
You were the secret ingredient that ensured Australians got through. 
See, we didn't think Government was the answer. We believed you were the answer. 
Businesses had to stay together and intact. Because we knew there'd be another side. 
Employees needed to stay in the businesses as much as possible. We knew we had to train kids who were coming out of school at the end of last year and wondering, what is my future? So over 300,000 training places were established. 30,000 additional places in universities. All of this was based on understanding that Australians would work together to get through. 
And what we had to do was just back them in. 
Community groups would rally and support each other. People would check on their neighbours and their friends. Small businesses and their employees, in particular, would understand that things were going to be a bit rough for a while, but we all had to stick together. And JobKeeper and the many other programs helped that happen over the course of that period of time. 
And so we are where we are today because Australians actually are strong, are resilient, have persevered and have been supported, as you rightly would have expected us to do in these extraordinary circumstances. And all of those programs have worked. 
So where to from here? We've got to keep doing what's working. We've got to keep sticking together. We've got to keep ensuring that particularly small and family businesses continue to support their communities, in the way that you're able to. Because I know you love what you're doing. You love what you do. Of course, you'd like to turn a profit and from 1 July, you only pay 25 cents in the dollar on tax, which is another good tax change. Lower taxes - good idea, don't you think? [inaudible] Particularly now in the midst of all this, but you do it because you love it. You love your customers, you love what you're doing, you love what your business is about, it's not just a business for commercial purposes, it's a way of life. And it's a way of life you've chosen because you're passionate about it. 
And so I'm just so pleased that the Australian economy has come through so intact and in a way that now can really go forward. And so this year, as we release this year's Budget, securing Australia's recovery is all about ensuring that we can keep you guys working. Keep going further and we'll make sure that Australia not only stays where we are right now, relative to the rest of the world. We will keep building from here. And I can tell you the secret ingredient will be exactly the same, which is you.
So thank you very much for all of your efforts, everything, your patience, your perseverance, some sleepless nights on many, many occasions. And thank you for pulling through and staying together so strongly as a community.