Expert guide for foolproof sales shopping
Written by

Paul Roper Chief Commercial Officer CouriersPlease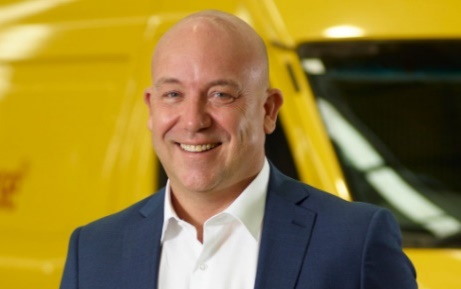 Paul offers his foolproof tips for Aussies shopping this Click Frenzy Mayhem:
Plan ahead to avoid impulse purchases and returns. It can be tempting to snap up every bargain when shopping during the 53-hour Click Frenzy period, particularly with so many incredible deals on offer. However, impulse shopping can do more harm than good to your hip pocket – and can lead to tedious returns and refunds. It is important to plan your buys in advance, particularly for any items you covet. Browse your favourite retailers' websites before the event to get an idea of the items you really want, to avoid mindlessly scrolling through endless products during the sales period. Most retailers will also save your cart for at least 30 minutes, allowing you to step away and rethink any potential impulse purchases.
Consider selecting alternative delivery options.

If you think you won't be home to receive your parcel, it may be wise to choose an alternative option to home delivery, such as delivery to your workplace (if your employer allows for personal deliveries) or provide 'authority to leave' to eliminate the risk of a missed delivery. If

you select this latter option, make sure you have a safe place for couriers to leave your parcel unattended – away from street view and public access – to reduce theft or missing orders. At CP, we also offer the option of delivery to a neighbour within three houses in either direction to your address.
Allow for slight delivery delays. With online shopping events growing in popularity, many retailers and delivery companies are overwhelmed with orders during these periods. As a result, orders may take longer to process, and delivery delays will occur. Allow one to two extra days for your order to arrive, even if selecting express postage. You may also need to rethink purchasing any urgent items during Click Frenzy to avoid receiving your parcel late. Checking tracking details from couriers, rather than contacting customer service representatives who are often inundated with requests, will provide an accurate timeframe of your delivery arrival, as well as notify you of any delivery delays.
Shop with a friend to reduce delivery costs and potentially maximise savings. While you're guaranteed to score a bargain during sales events, many of us shop with a budget in mind. Most, if not all, retailers offer free shipping over a certain order amount and, in some cases, discounts can increase based on how much you spend in a single order. Make sure to check out websites like Raise to see the latest discounts and offers for popular stores. To maximise your savings during Click Frenzy and save on shipping, consider consolidating your orders with a friend or family member.
Pay attention to delivery details.

It can be easy to breeze through the order process when shopping online, but misspelling street names, contact details or typing the wrong postcode runs the risk of your item being sent to the wrong address – delaying your order. Including a phone number on your order will make it easier for couriers to contact you with delivery updates. At CP, we send automated parcel notifications and delivery date estimates to customers who provide an email address or phone number. Through their unique tracking number, they can also access various delivery options and make changes to the order, including drop off and pick up points, and correct their delivery address to avoid delays.
Consider sustainable delivery options.

With the transport industry accounts for a fifth of Australia's carbon emissions,[3] you can do your part to reduce the environmental impact of your online shopping by having parcels delivered to a parcel locker or central hub. This allows drivers to minimise delivery to multiple individual locations – resulting in lower vehicle emissions. At CP, our partnership with Hubbed, a leading parcel collection network, gives parcel recipients access to 2000-plus collection locations nationwide. This includes petrol stations, convenience stores, newsagents, and parcel lockers, many of which are open 24 hours, allowing you to conveniently pick up orders when it suits you. Choosing this option guarantees you will receive your parcel the first time it is delivered, eliminating the risk of orders being sent back to depots for redelivery. In doing so, it lowers carbon emissions from deliveries.
Pay attention to returns policies. It is important to read returns policies thoroughly before placing an order, as some retailers have strict policies that prevent 'change of mind' returns during sales periods. If you are unsure about any of the items you're planning to order, keep in mind that not every retailer will offer free returns. You may be expected to foot the bill for sending an order back to a retailer, while others offer a flat-rate fee.