Top tips for getting a car loan
Need a new car but you are not sure how you are going to fund it? We have put together out top tips for getting a car loan. Read on to find out how you can help yourself get the best car loan possible.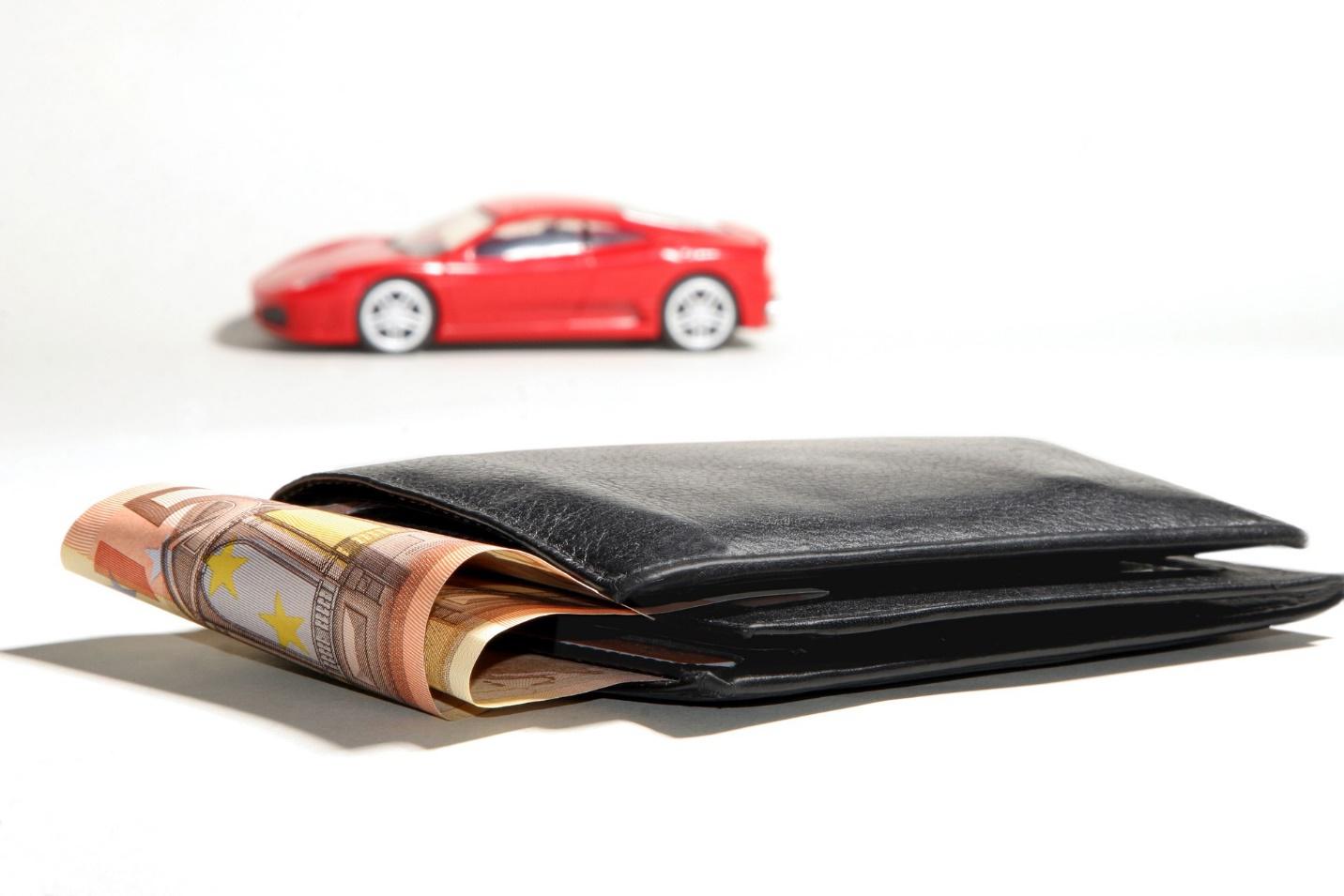 Tip 1. Know your budget.
Lenders assess your income and expenses to ensure that you have affordability for your new car loan. It is against the law and unethical to lend to someone who cannot afford the repayments. When determining your own budget ensure that your estimated repayments will fit within your week to week or month to month budget. The car loan calculator with balloon payment option is easy to use and will calculate an estimated loan repayment. Simply input your loan amount, approximate interest rate and loan term in years. The longer the term the less the repayments will be. The interest rate that you will be offered will depend on your credit history, the age and type of car as well as your individual profile.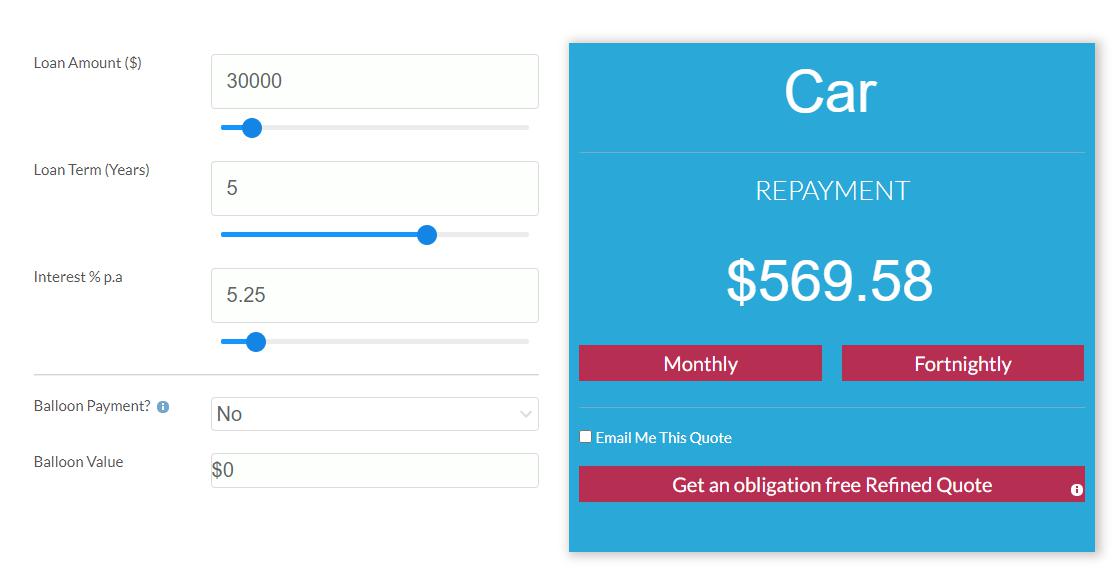 Tip 2. Know what vehicle you want.
Now you know an approximate budget ensure that the type of vehicle you want fits within this budget. To get a secured car loan the age of the car generally needs to be less than 15 to 20 years old at the end of the loan term. The younger the car the better the interest rate. This is because lenders are more likely to recoup their money if something does go wrong with the loan and they are forced to repossess the car and on sell at auction.
Tip 3. Know what type of loan you need - Personal or business use.
If you have an ABN, as either a sole trader, partnership, trust or company, then vehicles can be purchased using a business loan facility, if they are for business related use. Business loans have some advantages over consumer loans. They attract a more competitive interest rate and the GST component of the purchase price can be claimed along with other tax benefits. No doc car loans, and low doc car loans cut through the red tape and paperwork to allow businesses to easily secure vehicle finance.
Consumer loans for wage earners can be divided into 2 types – secured and unsecured car loans. A secured car loan uses the car as security for the loan and results in a more competitive interest rate than unsecured or personal car loans.
Tip 4. Don't change jobs just before applying for a loan.
As a wage earner it is important to be aware that changing jobs can affect your ability to get a loan. Long term employment history in the same or similar industry demonstrates earning stability and low risk. Most lenders require a minimum of 3 to 6 months in your current full-time job before being eligible for a car loan.
Tip 5. Get educated about your credit file.
Your credit file is a detailed list of every type and amount of credit you have applied for. When you sign a contract to get a new phone plan, the phone company does a credit check, and this is listed on your credit file. If you apply for a credit card, in person or online, and even if you do not go ahead, the enquiry will be listed on your credit file. Every person in Australia who is over 18 years old and has applied for credit will have a credit file. Your credit file also shows your repayment history including any late payments and defaults.
A credit score is a number between 0 and 1200. It is calculated based on what is in your credit file – the amount of money you have borrowed, the number of credit applications you have made and any late payments or defaults. The higher your credit score the better your credit file and the less risky your profile is to potential lenders.
Tip 6. Avoid pay day loans and buy now pay later credit.
Did you know that some types of loans are good for your credit score and some are not? A loan through a mainstream lender, such as a bank, that is taken over an extended period of time and is paid back on time will increase your credit score. On the other hand, pay day loans and buy-now pay-later credit schemes are for small amounts of money that are paid back over a relatively short period of time. This type of lending is for those living week to week who are unwilling to save for purchases. It demonstrates a lack of financial wisdom and is often deemed risky financial behaviour. These types of loans negatively affect your credit worthiness and severely impact your overall credit score.
Tip 7. Pay debt on time.
Late repayments for loans and utility bills are listed on your credit file. These reduce your credit score and therefore your ability to get a loan. If you do get a loan, the interest rate will be higher because you are seen to be more of a risk.
Tip 8. Avoid too many enquiries on your credit file.
6 or more credit enquires with a 3-to-6-month period is deemed a busy credit file. Any additional enquires will start to negatively affect your credit score and therefore your ability to get a loan. At AAA Finance we assess your profile and select from our large range of lenders to ensure a positive outcome at the best interest rate. This avoids having to make further enquires on your credit file. Car dealerships have access to only 1 or at best 2 lenders. If these lenders do not suit your particular situation, then your car loan will be declined. Every decline also negatively affects your credit file. By going directly to your bank, you are only accessing 1 lender. Your bank may not have a car loan option to suit you. At best you will end up with an overpriced personal loan.
Tip 9. Use an experienced finance broker.
An experienced finance broker will save you time and money. Just as you would call an electrician to wire your stove or go to the doctors when unwell, you need a finance expert to assist you get you the best finance deal.