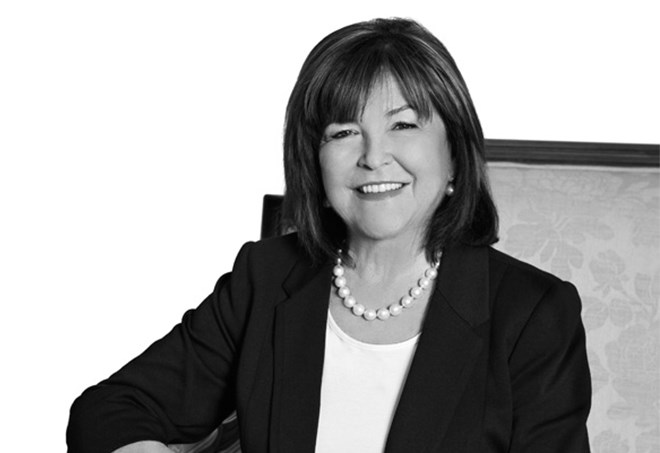 Real estate industry pioneer Di Jones passed away on Saturday (23 June, 2018) surrounded by family.

DiJONES CEO Rob Ward paid tribute to Di Jones, who opened her first agency in Woollahra in 1992 and played an active role as brand ambassador until her death.
"Di Jones was a remarkable and generous woman who was an inspiration to many," he said. "She set the benchmark not only for the real estate profession, but the wider business community.
"Di was one of the first women in real estate to own and operate her own agency. With husband Bill, she revolutionised marketing in the real estate space, introducing colour photography, floor plans and professionally printed brochures to the market place."

Mr Ward, who took over the helm of the DiJONES brand in April 2016, said Di and Bill Jones grew their business on hard work and strong values, while always putting their family first.

"As a wife and mother, Di was acutely aware of the special needs people have when selling their home and was always mindful that every client should be treated with respect. Delivering the best service with personal attention down to the smallest detail is what set Di Jones apart during her career," he said.
Di Jones paved the way for women in real estate and had a close connection with the Eastern Suburbs having established strong community ties through the support of the arts, local activities, sporting events and school fundraising.

"Di established a business that served clientele who valued the kind of specialist, highly personalised, meticulous approach that she herself wanted when selling a home.

"An avid Francophile, Di's avant-garde spirit saw the agency housed in the heart of Woollahra in a stone building with art, antiques and a homely feel that welcomed people inside to chat about property while sampling a platter of French cheeses.

"Her approach saw her become the brand of choice for the most discerning local, international and high profile clients," Mr Ward said.

In 2009, she established the charity The Matthew Jones Foundation to preserve the memory of her son Matthew, who was born with severe disabilities and passed away in 2008 at the age of 34. Matthew was one of the main reasons she entered the real estate industry.

Last year the DiJONES brand celebrated 25 years as one of Sydney's premier real estate agencies and Di has continued to play a key role in its success.
Mr Ward said her hard work, and strong family values continue with the team at DiJONES today.

"In recent years, Di has been so proud of the new leadership team and of the brand's expansion to operating in the Southern Highlands, North Shore, Northern Suburbs and its re-emergence into Inner West and Inner City – her original stomping ground as a young agent," he said.
"Di has a special place in all of our hearts and was a truly incredibly lady. She was an inspiration to all of us and we are proud to continue to honour her legacy today and into the future," Mr Ward said.
Di is survived by her husband Bill and daughter Kim, who also works in the real estate profession.