The annual, One Fine Baby event returns to Melbourne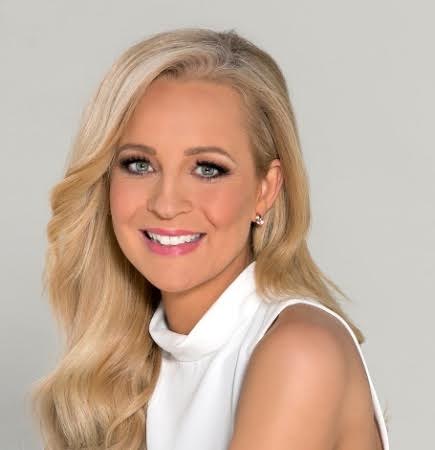 ONE FINE BABY WELCOMES CELEBRITY MUMS TO SHOP, PLAY, DISCOVER.
The annual, One Fine Baby event returns to Melbourne at The Royal Exhibition Building, Carlton, 9 - 11 September 2016. Recognised as Australia's premier retail destination for design-led baby, family and lifestyle products, the exhibition welcomes an outstanding, curated line-up of over 80 carefully-selected brands (including Chi Khi, Bella Butter Cup, Dyson, Sunday The Label and Stuck On You) in baby and child-related industries under the one roof.
Supported by the highest calibre of globally recognised speakers and brand visionaries, One Fine Baby sets to provide visitors with an exclusive insider's look into the world of retail and design, offering a hub of design activity and a place to hunt for the latest trends, connect with Australia's most coveted brands and come up-close-and-personal with design and celebrity sweethearts within an intimate shopping environment.
With over 10,000 visitors expected to attend, this FREE event is a place that families and friends will be able to shop What's Hot, Play, Party, DIY and Discover.
The first of its kind to debut in Melbourne, One Fine Baby's Main Stage offers ticket holders exclusive access to an esteemed suite of influential speakers – Friday's VIP Shopping Night will be a child free zone! With bubbles on arrival, the night will see guest panellists including Carrie Bickmore, Natalie Bassingthwaighte, Jules Sebastian, Kate Ritchie, Nadia Bartel and Bec Douros tell their personal tales and triumphs in an intimate setting designed to inspire us in the areas of: style, health, beauty, interiors, sleep, juggling work and children and having one amazing crack at life. Tizzie Hall, Author of Save Our Sleep, joins the fair for a Keynote talk on Saturday discussing tips on effective sleep solutions for parents. Tizzie will put parents at ease about their baby's behaviour and will arm them with the knowledge they need to assist their development.
Visit One Fine Baby's on-site food trucks and wealth of child friendly food options. Warning- children may just go a little wild when they see their favourite characters, Ben and Holly, perform live on the ../Downloads/Tile-BenHolly-With%20BG-landscape-01.jpgkids stage up to 3 times daily! With more activities including a petting zoo jumping castles, fairy floss and play zones, children will be kept well entertained and happy whilst parents enjoy the amazing shopping experience within The Royal Exhibition Building.
One Fine Baby has become the definitive event for parents (and expectant parents), families and decorators who want to discover the latest trends, select from innovative, unique products and exclusive launches. Central to the event is a suite of well-established and new exhibitors, retailers, experts and design visionaries.
So- what can we say?!  It's time to Shop, Play and Discover at the event that brings Instagram to life – One Fine Baby, Melbourne.
ONE FINE BABY
WHEN: Saturday 10 – Sunday 11 September
WHERE: The Royal Exhibition Building, Carlton
TIME: 9am – 4pm
PRICE: Register for your FREE ticket prior to Friday 9th September. On the door $15 family / $10 per person
VIP shopping and media night
Featuring Carrie Bickmore, Natalie Bassingthwaighte, Jules Sebastian, Kate Ritchie, Nadia Bartel and Bec Duros.
WHEN: Friday 9 September
TIME: 6pm – 9pm
PRICE: $29
Keynote Speakers:
Tizzie Hall – Author 'Save Our Sleep'
WHEN: Saturday 10 September
TIME: 3:00pm
PRICE: $29