5 Work From Home Ideas to Start Today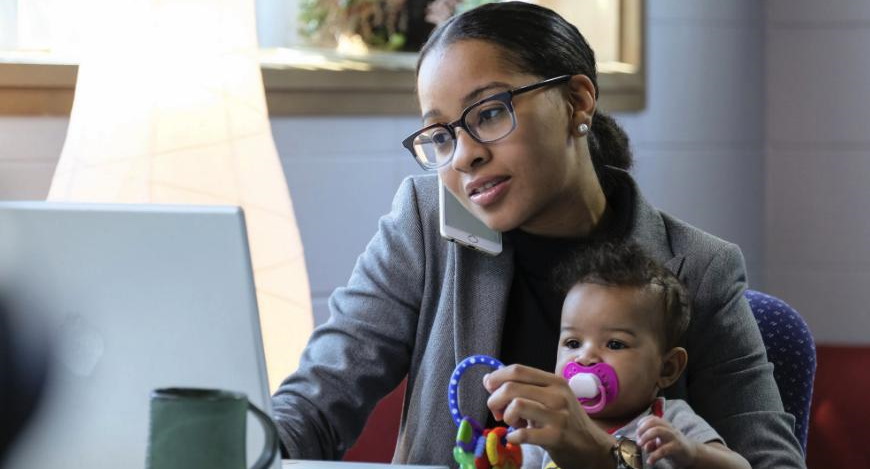 Working from home used to be only for a privileged few and most people had to commute long distances to report to work. But advances in information technology have made it easy for most people to work from home.
You might be one of many who hates the daily commute and prefers working alone. In this case, working from home could be of great benefit to you.
There are several working from home businesses that you can start either as a side hustle to increase your earnings or as your main source of income. Keep reading for 5 of the best work from home ideas you can start today.


1. Sell Your Services Online
One of the best work from home ideas is to sell your skills online. There is a market for almost anything from bookkeeping services, writing and proofreading to graphic design. Draw from your professional training as well as inborn talents to find services that you can offer.
Look at the services you were offering the companies that you worked from and provide the same services to clients online. You can even approach your former companies to see if they would be willing to hire you as a freelancer or consultant for the same services that they employed you for. This is because your home-based business can serve both the general public as well as other businesses.
There is no limit to the amount or type of services that you can offer. For instance, as an English speaker, you can earn a good living teaching English to foreigners online. Try and choose a service that you will enjoy providing so that you do not get burned out and sabotage your work at home idea.
For instance, if you are a trained accountant but hate bookkeeping yet love writing it may be a better idea to offer writing services. This will make it easier for you to put in the long hours it may need to get your business off the ground.

The hardest part about writing online is getting started. The lean writing method is where you take a small piece of content and expand it into a longer-form asset. You can check ship 30 for 30 to learn more about this method.


2. Start an Online Shop
Another of the greatest work from home ideas is to start an online shop selling physical goods. If you have always wanted to open a retail store but didn't have the capital, then the internet is the answer to your dream. Tons of people have made millions selling items on online platforms such as Amazon, eBay, and Alibaba.
All you need is an internet connection and the products you intend to sell. You can make products such as jewelry, art, or clothing and sell them on specialty crafts sites like Etsy. Social media platforms like Instagram or Facebook work great for starting your online shop as you can reach a great number of buyers with your post.
You can also buy items wholesale from manufacturing countries like China and then sell them at a profit. Another profitable venture is to start a thrift store where you can buy vintage clothes or furniture. After this, you can resell them at a profit.
You may need a warehouse to store your stock and in such cases, your costs may increase due to the cost of renting and maintaining the space. Cut down the utilities cost on your home-based business by installing solar panels such as these from https://blueravensolar.com/state-ohio/.


3. Sell Books and Courses
Online courses and books have become extremely profitable home-based business ideas. Millions of people online are searching for specific information and they are willing to pay for it. The easiest way to package your information would be through an e-book or printed book that you can sell online.
E-books are generally easier because once the book is written customers just need to pay for it and download it to their devices. With printed books, you will need a place to store them and each time someone buys a book you will have to ship it to them. You can also use print-on-demand services from Amazon or other platforms that will print and ship the book for you each time someone orders.
Other than books you can sell other informational products such as online courses, training, and seminars. If you have the knowledge but aren't a good writer you can hire a ghostwriter to write the book for you.


4. Create Niche Content
Another fabulous work from home idea is to start a niche blog or YouTube channel. People are looking for entertainment as well as information and content creators are making millions fulfilling this need. Find a topic that interests you and start providing free content on it.
There are blogs and YouTube channels on everything from diet and fitness to creating successful marriages, parenting, hair, and beauty, etc. Whatever your interest, you are bound to find a community of people that will follow you and consume your content. The key is to provide good quality and consistent content.
Once you have a significant following you can make money by posting advertisements on your site. You can also get endorsement and sponsorship deals from brands that you promote on your site.


5. Become an Affiliate
Finally, you can also make money from home by becoming an affiliate marketer. This is someone that gets paid for making referrals to other businesses. If you already have a website or blog you can recommend products and services to your readers and followers.
Each time they click on your link and buy a product that you recommend you will get a commission. The great thing about starting an affiliate business is that you don't have to manufacture, store or deliver the products. Your only task is to sell them.


Consider Trying One of These Work From Home Ideas
The internet has made it easy to have a home-based business that covers all your living expenses. You might hate spending hours traveling to and from work or you prefer to stay at home to take care of your family. You can use one of our work from home business ideas to start earning money today.
Read the rest of our blog for more information on working from home.