Restaurant resilience: Unified commerce can help sector bounce back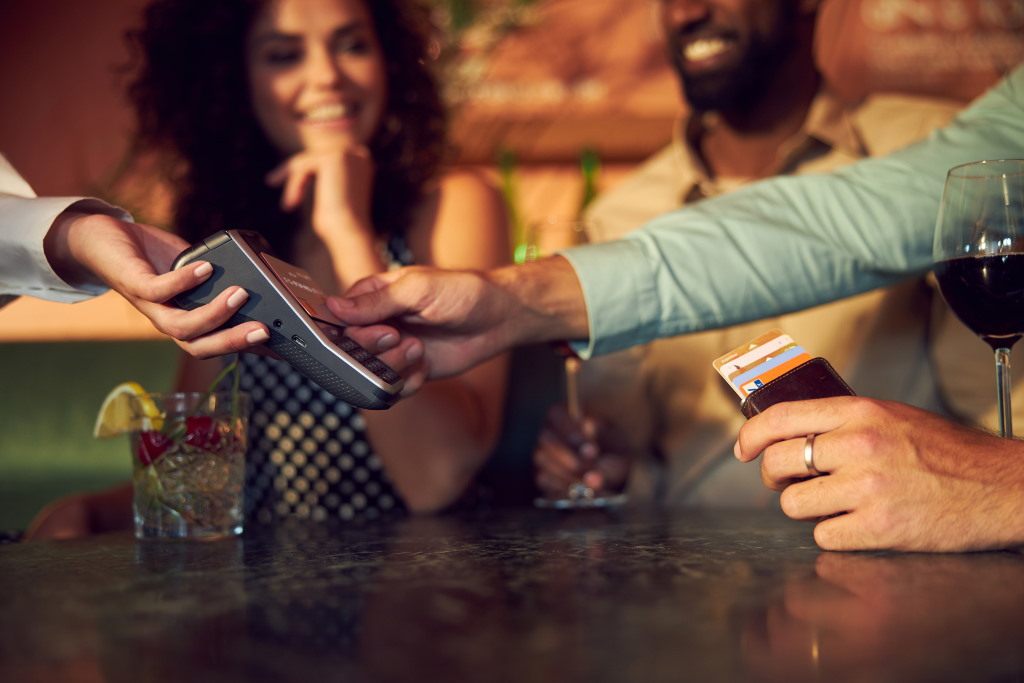 The past 18 months have been extremely challenging for Australia's hospitality sector. In the current economic environment, consumers have also become more discerning about how they spend their money and what they receive in return. Independent research commissioned by Adyen, the global payments platform of choice for many of the world's leading companies, reveals how consumers' dining expectations have changed, and details how the hospitality sector and Food and Beverage (F&B) providers can secure loyalty in an ever-changing market.
The Adyen Agility Report outlines the survey findings of more than 25,000 respondents, including 2000 Australian adults. Conducted by Opinium, it highlights key hygiene and payment trends, as well as the importance of unified commerce in ensuring the hospitality sector's resilience in 2021 and beyond.
The role of technology in modern service delivery
COVID-19 forced businesses to rapidly accelerate changes and improvements to service delivery, with many turning to technology to do so. In the F&B sector in particular, 61% of Australians say restaurants used technology well to make their services available throughout the pandemic. Many of these businesses found a range of creative ways to reinvent operations and continue serving customers; including opening online stores, setting up in-person pick up or delivery mechanisms with contactless payments, or promoting 'make at home' offers and livestreaming masterclasses via social media.
As a result of these offers, consumer expectations for quality service delivery are higher than ever. 74% of Australians now want businesses to maintain the flexibility they've shown in selling across multiple channels; which means F&B providers need to consider online, social, in-app and in-store options as part of their 2021 plans.
Contactless payment options are expected
The report also highlights increased demand for contactless payments. Consumers want the pleasure of making a purchase without worrying about their safety and expect businesses to meet the hygiene standards mandated by the government. 50% of Australians say they are concerned about the hygiene of payment terminals and would prefer contactless payment methods. 27% also say restaurants specifically should do everything they can to introduce contact-free ways to pay.
Contactless payments have come a long way from simply tapping a card on a terminal. Nowadays, digital wallets like Apple Pay, Google Pay, Alipay and WeChat Pay are blurring the lines between digital and physical transactions so a customer can move seamlessly between the two. For restaurants, a range of newer payment options have also emerged, such as pay-at-table and pay-at-bar, in which staff can send the customer's order straight to a handheld Point of Sale (POS) device, freeing up the counter area for other orders.
Adyen merchant, Grill'd, is one such F&B provider that has expanded its contactless payment offerings over the past year. According to the company's Product Manager, Caitlin Caldwell, "Providing a range of payment methods has improved the ordering experience. Particularly, tokenisation technology which allows customers to store card details or use a digital-wallet has been popular. It's testament to how people are shopping; they want a frictionless experience, without looking for their card when they can pay using something they're already holding."
"Grill'd recently expanded its technology to include contactless ordering and payment at table, both of which saw positive customer responses. It used to be about separately defined online or in-store experiences, but we can now give our customers the best of both worlds. It's clear that customers expect a seamless experience both online and offline," she concluded.
Online sales help buoy the economy but unified commerce will carry F&B through
Like Grill'd, the businesses that consistently performed best throughout the coronavirus pandemic are those that combined their physical and digital worlds to create a fluid, channel-agnostic experience which prioritises the customer. This is "unified commerce" and Adyen's data has shown it to be a critical in driving success throughout the pandemic, helping businesses stabilise sales by offsetting lost in-store (or physical) transactions with an increase in ecommerce.
Adyen asked the Centre for Economics and Business Research (Cebr) to model the impact on the economy if more businesses adopted this approach. Using the United Nations' UNCTAD index, and accounting for lockdown stringency in 2020, their economic analysis revealed that greater unified commerce preparedness is associated with improved F&B sector performance.
Cebr's research found that a five percentage point increase in unified preparedness would have amounted to a seven percentage point improvement for the sector, and delivered a financial boost of more than AU$323 million across these businesses.
Commenting on the research, Michel van Aalten, Adyen Country Manager AUNZ said, "If the hospitality sector wants to capitalise on this newly-converted audience, and buoy itself against future challenges, it needs to focus on delivering seamless and secure experiences. Many F&B providers impressed Australians by adapting their operations and offering more flexibility throughout 2020. Consumers want to see that continue and are looking for more hygienic, safe and personalised experiences – irrespective of the channel of purchase. Unified commerce will help businesses navigate this changing environment and excel into the future."
For more information and insights on the Agility Retail Report by Adyen, view the report here.


About Adyen


Adyen (AMS: ADYEN) is the payments platform of choice for many of the world's leading companies, providing a modern end-to-end infrastructure connecting directly to Visa, Mastercard, and consumers' globally preferred payment methods. Adyen delivers frictionless payments across online, mobile, and in-store channels. With offices across the world, Adyen serves customers including Facebook, Uber, Spotify, Lorna Jane, the Cotton On Group, Freelancer.com, Kogan.com, Showpo and Rodd & Gunn.