One taxi driver's big plans to flip the multimillion dollar rideshare industry on its head in 2021
Written by

Tess Sanders Lazarus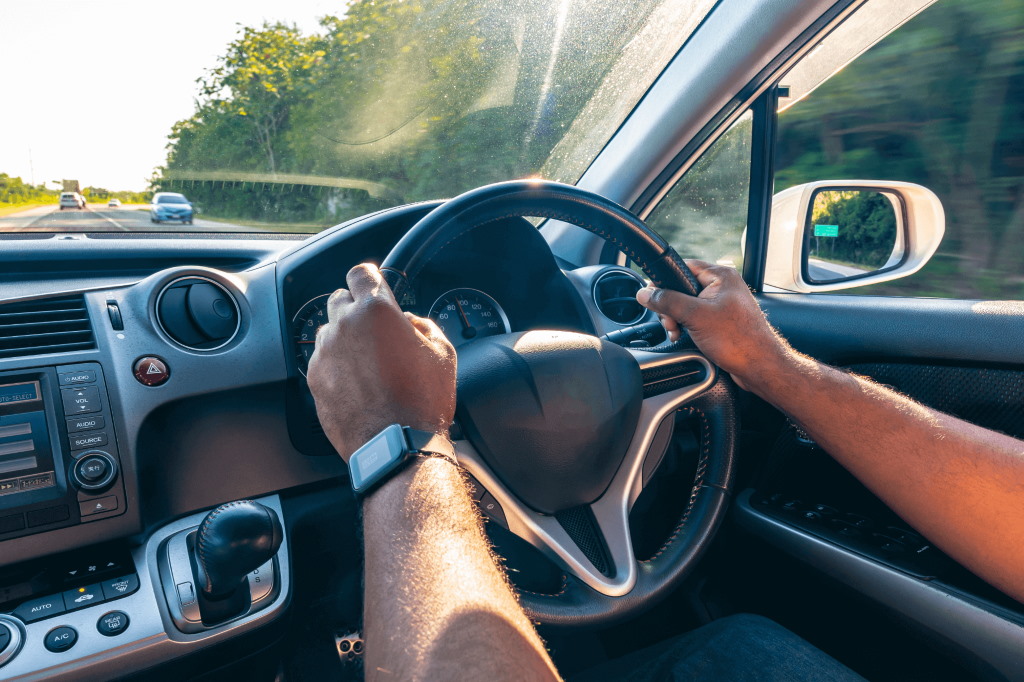 Keith Logan and Delsie Cook are the Perth based entrepreneurs behind the much-anticipated launch of MooVr – Australia's answer to affordable, fair ridesharing. 
"After several years as a taxi driver, as well as someone who has performed his due diligence in ridesharing, I realised a major flaw in the ridesharing industry. Large multinationals rideshare operators were, and still are, financially exploiting their drivers as well as the entire country by shipping profits offshore," Logan said.  
"We knew that there must be a better and fairer way to provide the same service as these overseas conglomerates, and not have the drivers exploited in the way they are now. After many brainstorming sessions we knew this was something we needed to do ourselves – and so the idea for our own ridesharing app was born, MooVr."
Logan and Cook both offer extensive industry knowledge to the world of transportation and ridesharing.  They bring considerable experience and as a result are uniquely able to offer something new and revolutionary to the industry. Logan and Cook gleefully refer to themselves as 'SME's' – Subject Matter Experts – in the field. 
"MooVr is a proudly Australian owned, operated and designed innovative mobile ridesharing app. Based on the feedback we received from rideshare drivers and battlers from all over the country, MooVr is uniquely able to offer an Australian rideshare experience with advanced app options not available on existing overseas rideshare apps," Cook explained. 
"We collaborated closely with industry professionals so that we were able to create a better experience for both the driver and the riders - passengers. The largest motivator behind MooVr was for the exploitation of rideshare drivers to be stopped. Through MooVr we intend to change the industry by keeping our commission rates very low to enable drivers to earn above a minimum wage." 
"MooVr is formulated to offer some of the lowest fares in the industry whilst also paying the best rates to our drivers, simply because we believe that everyone is better off with a fare that is fair," Logan added. 
"While many rideshare companies view the opportunity as a part time job, we're are supporting and encouraging MooVr drivers the opportunity for a full time lucrative occupation." 
According to Logan and Cook becoming a MooVr driver is not a given right, even if you have industry experience and paperwork. As a brand, MooVr has a set of standards that all drivers must uphold. If not, drivers who fall below a certain level of conduct rating are advised that improvements are required to help them be their best. MooVr is passionate about supporting its drivers' professional and personal development. 
MooVr is launching in Perth, Western Australia, in March 2021, with plans to roll out across the east coast in the future. The platform has undergone over two years of extensive testing, research and development to ensure it meets the needs of drivers and riders - passengers. 
"MooVr offers competitive rates with overseas rideshare companies, whilst ensuring riders' money remains in Australia. Our platform is for Australians, by Australians. All of our money stays in the country contributing to the economy, with tax and increased income, that has been severely impacted by the COVID-19 pandemic," Logan emphasised.   
"We are in this for the long haul. We want to help Australians get where they need to go in a safe, pleasant and affordable manner."
According to Logan and Cook, MooVr also values empowering women to feel safe when they're travelling.  MooVr has introduced a 'Female Connect' feature that allows women to select when they want to deal only with other women. 
"Our Female Connect feature will encourage more women into the workforce, as well as facilitating safer, more enjoyable journeys for female passengers," Cook outlined. 
"Riders and drivers can simply nominate in the app whether they would like to activate the Female Connect functionality.  It can be turned on or off with ease."
MooVr is currently undertaking a fundraising round to support its national launch and continued diversification.   To date, a significant amount of money and resources has been invested in the development of the app which is expected to enjoy early adoption and expansive use as it is rolled out across the country.
Logan anticipates MooVr will become Australia's ride share app of choice. "Many other countries have introduced their own ride share app that meets the unique needs and requirements of their nation.  We expect MooVr will become Australia's go to ride share solution for drivers and riders alike," he said.