BECOME A FREIGHT FORWARDED: TIPS TO ESTABLISH YOUR BUSINESS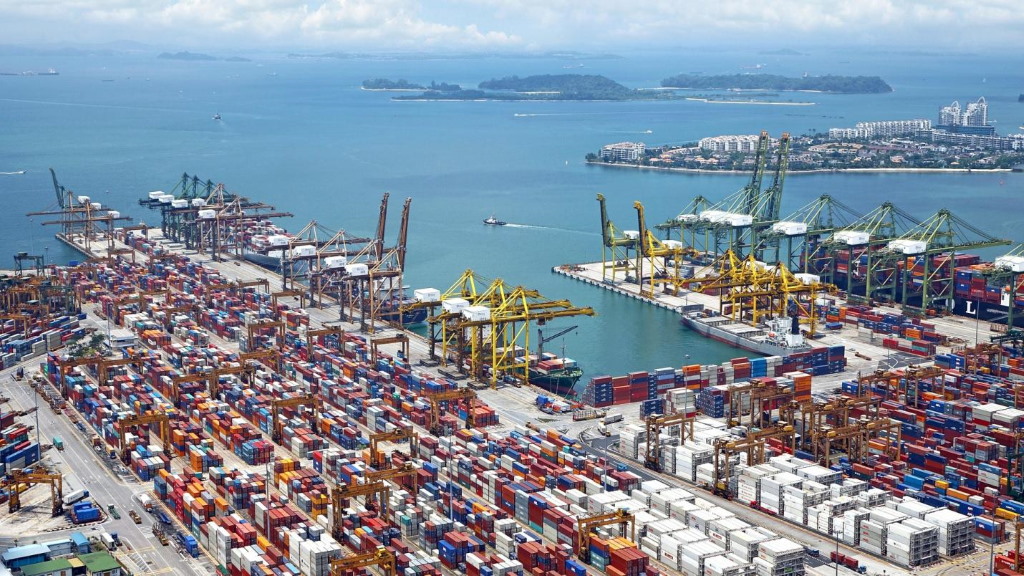 Early freight forwarding industries appeared in Europe around two centuries ago. They established a vast network of railroads and steamships to transport goods all over the continent. The advancement in the shipping industry enhanced trade between Europe and North America in the '70s. In 2013 alone, this business transported freight worth $50 billion. The success and popularity of this industry encouraged others to start their independent logistics company. Getting into this business isn't difficult, but the competition can have severe implications for your survival. So, here are some useful for you if you're planning to become a freight forwarder.
WHAT SERVICES DO FREIGHT FORWARDERS PROVIDE?
First, we make to clarify which services freight forwarders provide and which operations they perform. According to business definitions, they arrange shipping and storage of goods for their clients. But the business of a 'forwarder' doesn't concern mere shipping, distribution, and import/export. Companies like Freight Assist Sydney deal with some aspects of the previously-mentioned operations. But they also handle regulations and paperwork associated with logistics. Make sure that forwarders don't own vessels to move your cargo. They're agents who negotiate transportation costs and documentation requirements for you. Here's a brief breakdown of this service such an agency can offer its clients:
HOW TO ESTABLISH YOUR BUSINESS?
Now we know that forwarders facilitate the logistics of transportation by lowering costs and handling all the paperwork. Seems like a lucrative idea to enter such a bumbling industry, eh? Australia's (rail, air, and sea) freight forwarding business employs more than 11,000 people right now. This $9 billion worth market suffered a decline in 2020 due to the coronavirus pandemic. But financial researchers expect it to recover itself in the next five years. The mounting popularity of e-commerce will enable freight forwarding companies to expand more in the approaching decade. So, establishing your independent business seems like a genius idea. But here's what you need to learn first:
GET LEGAL KNOW-HOW OF GLOBAL TRADE:
International trade and transportation is a well-documented industry that involves loads of paperwork. Build a profound understanding of transactional legalities and pertinent regulations to determine shipping prices and validity. Freight forwarders deal with different sorts of documents, e.g., the bill of lading (B/L), pro forma invoices, and letter of credit (L/C). Moreover, you also need comprehensive information about Australian export and import laws.
ACQUIRE LICENSING AND ACCREDITATION:
You need to acquire a license to operate in multiple geographical locations as a freight forwarder. The sort of permit you need to possess depends upon your mode of transportation. For instance, forwarders who handle air cargo internationally need IATA accreditation (International Air Transport Association). Regulations such as ALC's RLSC Code of Practice freight forwarders must consider before operating in Australia.
BE DIFFERENT THAN YOUR BUSINESS RIVALS:
Why does your company be a priority of clients? How different are you from other forwarders in the country? The factors distinguishing you from the rest of the lot are your business differentials. The logistics market offers tough competition. A quick survey of it shall tell which features you must present to your customers to survive this competition. A little human touch with your clients can help you ace the game.
COSTS OF THE TRADE MATTER AS MUCH:
Starting a business from the ground requires funds and high overhead costs. Insurance and licensing fees are just the beginning. You'd also need to purchase a warehouse to store the freight. Your employees will need different sorts of compensation insurances. For instance, disability insurance will protect them from any workplace accident. You will have to buy all the necessary equipment such as forklifts to create a workable office environment.
MAINTAIN RECORDS AND DATABASES:
You need to keep infallible records of your transactions for transparency. Now you have the choice to maintain these records in black and white or digitally. If you want to go with the digital option, there are database software programs to use. These programs make it easier for managers to store the required information. Cloud-based services give you more space and geographically-independent access. Physical files need cabinets and officers to accommodate the data.
FOCUS ON GAINING EXPERTISE IN ONE FIELD:
Freight forwarding is a broad market with numerous options for aspiring entrepreneurs. You can inaugurate your company by adopting a single mode of transportation. The variety of options doesn't only include oceanic highways but airways and railways too. It's better to join an alliance such as CBFCA (Customs Brokers and Forwarders Council of Australia). Whenever you face a complex regulatory environment, these members will come forward to help you.
CREATE A NETWORK AND BUILD RELATIONSHIPS:
No business can ascend the ladder of success without effective communication. Your company needs links and contacts for seamless transportation of merchandise all over the globe. So, your associates shouldn't just include local cobbers but also international acquaintances. Aim to appear on the right side of your clients for the permanent commercial association. Building relationships with your customer will be the foundation of your venture.
WHY EVEN BUILD A BUSINESS FROM SCRATCH?
You don't need to create a startup and invest money in establishing a bogan business. An alternative to your self-funded infant company is to purchase a business that already exists. It doesn't have to be fully-functional or even profitable. You can invest your efforts in reforming a freight forwarding company 'till it becomes successful. It's also possible to buy a freight forwarding franchise. You can contact a business broker to help you track franchising opportunities.
UNDERSTAND THE RISK INVOLVED:
Every business has its pros and cons. Freight forwarding isn't without its iffy features. A superficial glance at this market gives entrepreneurs the impression that it's a low-maintenance business. But it requires extensive research and knowledge of international commercial methods to succeed in the forwarding industry. You will face your fair share of disruptions in supply chain management. Your company will need to embrace these challenges and not allow them to tarnish your name.
CONCLUSION
Entering the logistics industry isn't tricky, but sustaining in the business can be a little challenging. The forward freight market has a low barrier for newcomers, becoming a headache for everyone entering the industry. This 'barrier' toughens up the competition in the market, making it difficult to survive. Freight forwarders deal with a plethora of obstacles and difficulties to provide satisfactory services to their clients. It's pretty common to deal with tiresome customers, cultural obstructions, and shipping