SilverNeedle to Open New Sage Hotel in Melbourne
Written by

Georgina Williams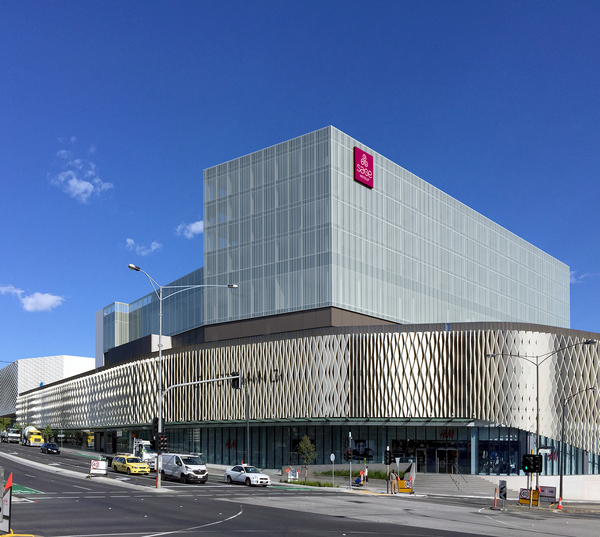 SilverNeedle Hospitality is fast expanding across Australia with the announcement of Sage Hotel Ringwood, Melbourne.
This follows the most recent opening of Sage Hotel West Perth, in May 2016. Added to this are Sage Hotels currently operating in Adelaide and Wollongong. In the pipeline is Sage Brisbane to be opened in Q1, 2017 and 2 more slated to open in 2017 and 2018 – this rapidly brings SilverNeedle Hospitality's Sage Hotel portfolio to 7 in Australia.
Sage Hotel Ringwood, is a result of the partnership with Queensland Investment Corporation (QIC). The 120-room hotel will span six levels, with meeting rooms, totalling 7,000sqm of gross floor area with a development value of $36 million. It is part of QIC Global Real Estate's redevelopment of Eastland into one of Melbourne's epicentres of shopping, entertainment and leisure destinations — delivering an authentic Town Centre for Ringwood.
Construction works to Sage Hotel Ringwood will commence on 27 July as part of an integrated hotel complex in a mixed-use shopping precinct, a hub that brings together the best of Melbourne's epicurean spirit, more than 350 leading Australian and international fashion and lifestyle brands, as well as world-class art housed at Eastland.
New brand Sage Hotel is a result of a philosophy by SilverNeedle Hospitality that today's hotels need to be inclusive and to welcome the community.  Bucking the trend of global commoditisation, Sage Hotels are instead built on three key philosophies- celebrating local, connectivity and people - as ambassadors delivering personalised service.
"Sage Hotel Ringwood brings good growth and infrastructure prospects because it is a gateway to the Yarra. Its mixed-used design, with shopping and dining options, is key to attract travellers who want to experience local, which gives the area more opportunities to benefit from the increase in tourism dollars," says Cameron Stewart, Managing Director of SilverNeedle Hospitality ANZ.
"Our custom-built interactive Sage Mobile App, including pocket hotspot WiFi and complimentary roaming data plan is part of our Sage offering. By curating our app content, travellers can easily access authentic insights and reviews of Points of Interest from a local's perspective, enabling them to roam independently and with confidence." Mr Stewart said.
About SilverNeedle® Hospitality:
SilverNeedle Hospitality Group is the parent company of NEXT, SAGE, Chifley and Country Comfort and Sundowner.
SilverNeedle® Hospitality is an integrated hospitality management, franchising, investment, and development headquartered in Singapore and founded by the Nadathur Group.  By creating innovative brands based upon customer demand, SilverNeedle aims to be a leading provider of hotels & resorts across ANZ, S.Asia, and S.E.Asia. The estate currently has 49 properties under management with over 3,760 keys. 
The Nadathur Group is a family-run investment firm established by Nadathur S. Raghavan, co-founder of NASDAQ-listed Infosys Technologies. Besides managing its investments in a portfolio of financial assets, the Nadathur Group has seeded over 25 start-ups, funded an investment bank and made long-term investments in philanthropic ventures.  For more information, please visit www.snhgroup.com