Video interviews & the future of recruitment for small businesses
Written by

Saurabh Thaper, Founder of viddi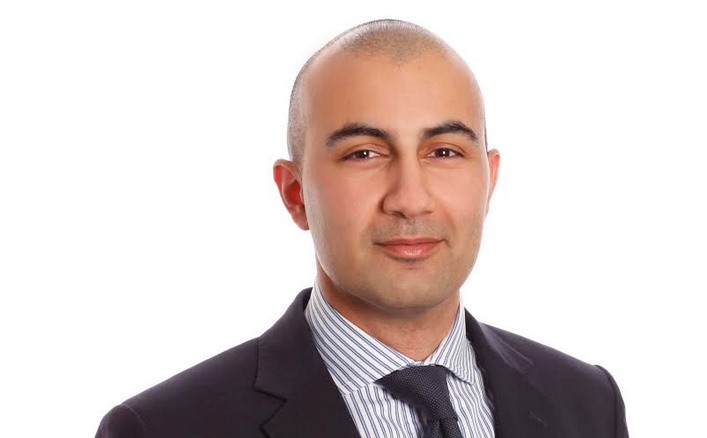 As impacts of Covid-19 were felt across the globe, small businesses had to learn to pivot and acclimate to the digital landscape. Virtual communication became mainstream and in doing so meant; increased office flexibility and a working from home culture was born. This new norm, created by the fallout out of the Covid-19 pandemic, has fundamentally evolved the recruiting and hiring practices for years to come.
Specific to recruitment, businesses have put a pause on their traditional interviewing activities until they could figure out how to best take care of their existing employees. As businesses are starting to reopen and recruitment activities start up again, there is a pressing need to continue to follow the digital trend and shift to increased levels of video interviewing.
Saurabh Thaper, Founder of viddi, a remote hiring solution that gives businesses the flexibility to review applications in their own time and from any location, shared his top reasons why video recruitment will replace traditional resumes stating, "One of the most positive elements of the COVID-19 pandemic is the opening of a global talent pool that is now accessible in ways we have never fully explored in the past. The face of recruitment has been completely altered and changed by this pandemic at a greater level than most departments. A forced working from home period showcased to employers and employees alike some of the positive aspects of having a more flexible office hour structure. Many organisations have discovered that the majority of tasks can be completed and executed effectively within remote settings."
To provide background on the benefits of viddi video recruitment Saurabh stated, "viddi is a simple and easy to use one-way video interviewing platform, designed to help you recruit the best people for your business. This interactive tool enables candidates to respond to your questions with pre-recorded video answers via a desktop, tablet or mobile device; allowing you to obtain an informed view of how they present, operate and interact without the need, time or cost associated with setting up a face to face or phone interview. This Australian based platform reduces your time to hire and ensures that you focus more time on the best candidates."
Here, Saurabh Thaper, Founder and CEO of viddi offers the top 7 reasons why the future of recruitment for small businesses will switch from traditional resumes to video recruitment:
Flexibility: In this ever-changing world, flexibility is key.

Recruiters don't want to read thousands of CV's: Video interviewing allows recruiters to sit back, relax and watch their applicants answer your personalised set of questions using interview software. Platforms like Viddi allow your business to manage a high-volume intake of applicants, with a simple link to pre-record a video interview.

Global talent pool benefits: Video interviewing allows recruiters and HR departments the luxury of interviewing people all around the world, anywhere and at any time.

Schedule with ease: Make scheduling conflicts and time zone considerations a thing of the past with video platforms.

Urgent vacancy but limited time problems solved: If your company has an urgent vacancy but not enough time to sift through large piles of CV's, video interviewing solutions allow your business to manage a high-volume intake of applicants, with a simple link to pre-record a video interview.

Gain a better understanding of your candidates' personality: Video interviews allow recruiters to gain insight into their candidates that you can't access through reading their resume. Watching how your candidate performs in your pre-set interview questions will give your business valuable insight into your candidate's personality.

Streamline the interview process: It takes a significant amount of time to do in-person interviews without first having some insight into who your candidate is as a person and if they are a good fit for your culture. Video recruiting makes it possible to eliminate any unsuitable candidates in the first round through the video interview software so recruiters can move on to finding the perfect company fit.
Video interviewing platforms make it possible to streamline your businesses recruitment process and achieve better quality candidates for your business as a result! Additionally, this new way of recruiting enables teams to quickly review and determine whether the candidates have the right mix of energy, positivity and are right for the role. Essentially, video interviewing allows HR departments to gain more insight in much less time.
Saurabh commented, "I developed viddi with the intention of simplifying the initial stages of the recruitment process in order to allow companies to identify and focus on the best talent early. Having developed a software that I believed to be the best catalyst to re-engage Australian businesses in the recruitment market following the COVID freeze, it was important to communicate to recruitment leaders what set the company apart from other video interviewing tools, so I have focused heavily on the marketing process during the initial stages of the business set up. I sought out Vistaprint to create a number of personalised marketing materials including team merch, business cards and flyers that are perfect for any business starting out. These efforts helped our team establish name recognition and to position viddi as the most efficient, cost effective and easy to use, interviewing solution for recruiters and candidates alike. The fact that Vistaprint is an Australian based company, with Australian employees was also a huge plus for us."
viddi has worked with a number of recruitment companies such as FibreHR as well as several corporate HR teams including Adelaide United Football Club and Sanitarium and we are just getting started. The platform is suitable for businesses of all sizes and can fit perfectly at any stage of a company's recruitment workflow.


About Saurabh Thaper: Saurabh is the Founder and CEO of viddi, a brand-new video interviewing software. Saurabh has over 14 years of experience advising ASX listed companies, unlisted companies and financial sponsors on corporate strategy, mergers & acquisitions and capital raisings. He had the principal responsibility for coverage across the Telecommunications and Media & Technology, Education and Consumer sectors.
About viddi
viddi is a simple, cost effective video interviewing solution that enables companies to get to know their candidates before they meet them. viddi makes it possible for businesses to invest more time and effort with the candidates that will be most suitable to their business.
https://www.facebook.com/viddisolutions
https://www.instagram.com/viddi.interviewing/
About Vistaprint:
Vistaprint is the marketing partner to millions of small businesses around the world, empowering each one to live their dreams. For more than 20 years, we have helped small businesses look and feel credible through high-quality marketing products that include signage, logo apparel, promotional products, flyers and postcards, business cards, websites and digital marketing. With Vistaprint, small businesses are able to create and customize their marketing with easy-to-use digital tools and design-templates, or by receiving expert graphic design support. Our focus is on helping small businesses project a consistent and cohesive brand image that makes them look their best in-store, online, on-site and on-the-go.
https://www.vistaprint.com.au/