How to Choose between an Agency or in House Team for Your Social Media Marketing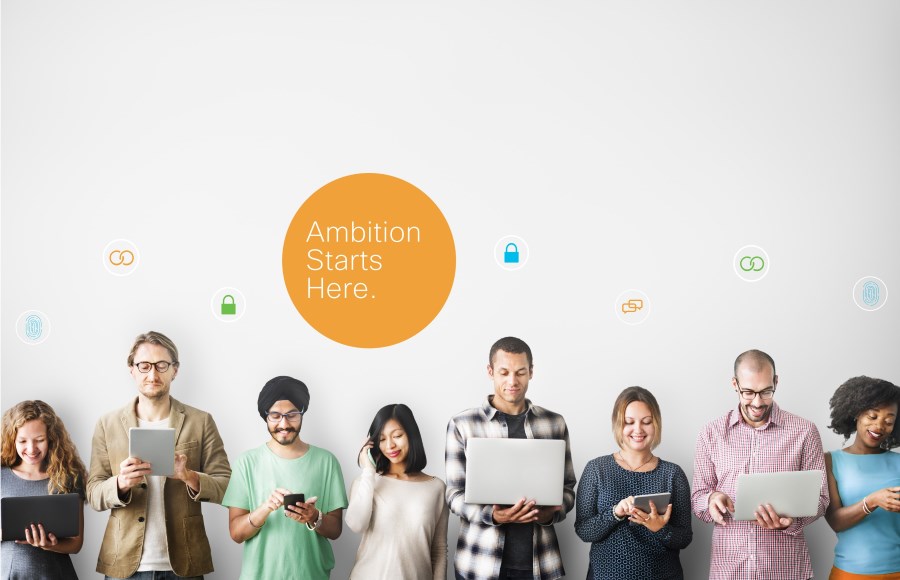 Social media marketing provides companies with a way to reach new customers, engage with existing customers,increase sales and promote their brand. It's a powerful way to increase the visibility of any business.
Platforms such as Facebook, Twitter, Instagram and Tiktok allow you to run paid ads shown to audiences who you wish to target. For smaller businesses, Facebook and Instagram advertising is a great opportunity to drive people within a local radius down to your business, and with the recent update by Instagram, selling on Instagram has never been easier!
Larger companies such as Apple spend their marketing budgets to mass target different audiences to drive awareness and more sales for a new product that's launching.
Many of the social networking platforms allow its advertisers to provide detailed demographic, geographical and personal information which enables advertisers to tailor their messaging to what is likely to resonate best with their customers.
Some of the metrics used by advertisers to measure the impact of social media marketing include website reports from tools such as Google Analytics to measure any conversions that were generated as a result of their social media marketing activities, return on investment (or in an advertisers language, return on ad spend) measured by comparing the marketing data to sales activity and the overall customer response rates/virality (how much a customer is talking about a company).


What types of people currently run social media marketing campaigns?


When you look at your local companies such as a restaurant or hair salon, you'll likely find that the owners of the company or a designated employee will handle all of the social media marketing. In fact learning how to do social media marketing isn't as hard as it sounds.
There are many social media marketing courses out there, suitable for those who are new to social media marketing and those who already have a basic understanding of how social media marketing works.
While you don't need to be a certified social media marketing expert to start running ads, some businesses will choose to work with an agency who can handle the businesses social media marketing activities on their behalf.
There are thousands of agencies out there to choose from, some better than others but you should always consider the costs of working with an agency as they can be quite pricey!


What are the differences between working with an agency and running ads in house?


To better understand this, lets list out some of the advantages to each side.


Working with an agency


When working with an agency, you are essentially hiring a team of experts who will work with you to offer a social media marketing service. This can be as basic as content creation and page management, to a full ads management and optimization service. Some of the advantages of working with an agency include:
A great pool of talent: When you work with an agency, you're working with some of the best people in the industry. Agencies have lots of talent, and they'll often combine different skill sets with a client account to ensure you achieve only the best results.
Reaching your goals: If your goal is ambitious, then an agency will likely help you to get there faster, saving you from having to spend the time figuring out how to take your business to the next level.
Always on top of the latest trends: Agencies are always keeping up with new trends in the social media marketing world. The industry is constantly changing, and this is a great reason to work with an agency.



Advanced tools: An agency will use advanced tools such as media monitoring tools to dig into the deeper metrics of how your campaigns perform. This data can really help you to grow your business as you're able to understand the fine details of what drives someone to take action with your business, as well as what turns a customer away from you.



Your internal marketing team is extended: Instead of having to hire and build a marketing team, an agency will already have the right roles and skill sets available for you. Some agencies will also operate on a shorter notice period than an employee.

Excelling on social media platforms is not as easy as it was some years back. With limited organic search, brands need to start investing in social media advertising & media services. This is an area of expertise that requires skill, knowledge, and professionalism. If you want to leverage social media, it might be better that you opt for agencies that are experienced in the same.
Doing your social media marketing in house
When you run your social media marketing in house, you look at hiring a digital marketing expert who will usually have a very good understanding of the different areas in digital marketing, including social media marketing. Another option is to hire a media buyer. A media buyer is someone who purchases advertising from a platform such as Facebook on your behalf. Some of the advantages to working in house include:
You have full control: Doing your social media marketing in house will give you full control over what's happening, you'll have the ability to make decisions in real time and won't be relying on your account manager to answer the phone in time.



It can be less expensive: Maintaining profitability is key, and building an in house team may prove to pay off in the long run. Agencies aren't cheap and you'll often find yourself paying for an agency even if you're not making much money. Putting yourself or an employee on a social media marketing course may be the better option.



Better communication: When you run social media marketing in house, there's no middle man so your communication will often be more deeper and genuine.
According to a 2017 report by Keap, 70.8% of small businesses do all of their marketing in house.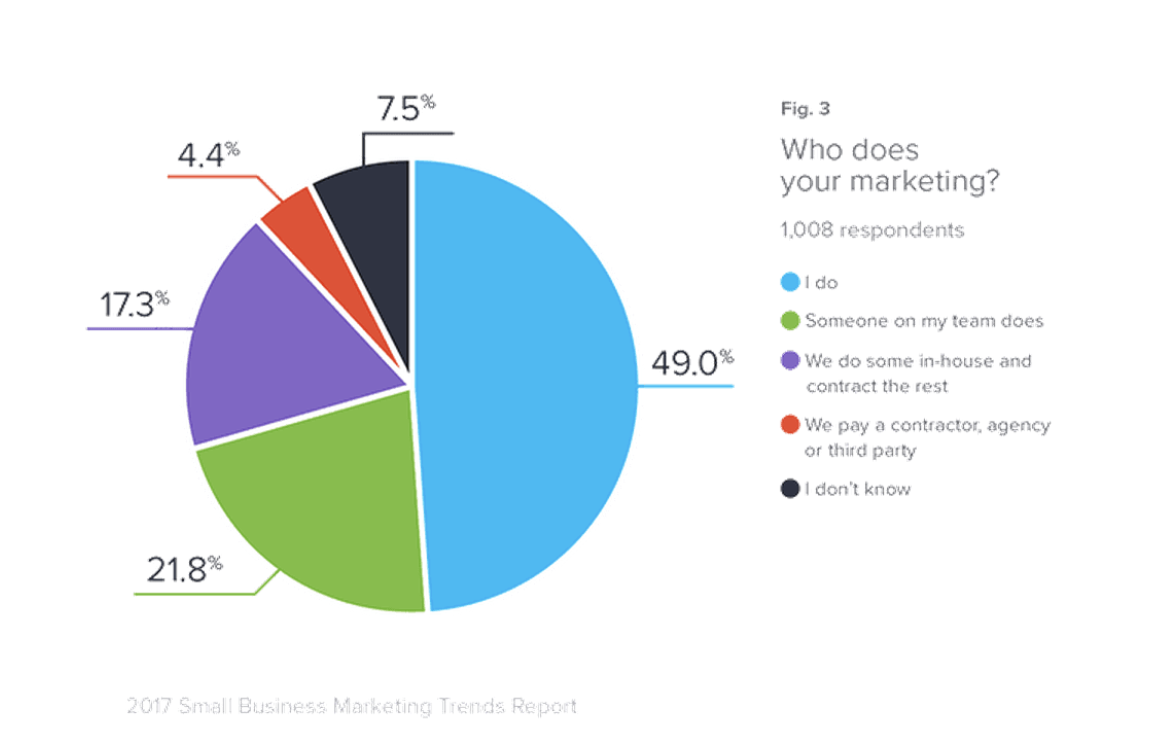 (Source Small Business In-House Marketing INFUSIONSOFT.COM)


What are some of the disadvantages of working with an agency?


There are a couple of disadvantages to consider before working with an agency, however these all depend on your overall business size, goals and ad budget.
The most obvious disadvantage with an agency is the price that they charge. Let's say you're an ecommerce business, you'll need to pay for the agency's retainer, an ad budget and then you have to try and make a profit after all of this. If your products have tighter margins then it may be hard to scale.
The majority of agencies will work with you on a fixed retainer basis, but a more experienced agency will offer you a pricing structure that includes a low retainer + a percentage of your total return on ad spend. So if in three months the agency charged you $5,000 + a 5% return on ad spend commission, then out of $20,000 ROA, you would actually end up having to pay the agency $6,000 in total.
One of the other big disadvantages to working with an agency is the amount of genuine communication that you'll have. You often won't get a say on the overall strategy once you've had your initial kickoff with the agency. Agencies are busy working on many different accounts at one time, so you'll often find yourself working with an account manager who has a limited knowledge of the real work happening behind the scenes. With most agencies you won't speak with the person who actually carries out your work.


What are the disadvantages of doing social media marketing in house?


A common problem business owners face when doing social media marketing in house is the lack of knowledge and time it can take to learn social media marketing. Whilst learning the basics is fairly simple, you've also got to understand the different tools to help you analyse campaign data and gather customer feedback. However if you are a much larger business you'll likely have the budget to hire a dedicated digital marketing expert.
Like most business owners, you're probably focused on bigger tasks in your business. This can often prove to difficult when it comes to keeping up with the latest trends in social media marketing since these trends are constantly changing.
If working with an agency or doing social media marketing in house still doesn't sound good then there's always the freelancer route. Sites like Upwork allow you to hire digital marketing experts on a freelance basis. For some companies especially startups, this type of arrangement can work great. You simply create a job post, enter all of your requirements and begin to see freelancers submit their proposal and price estimates.
One of the advantages to working with a freelancer is being able to negotiate short term contracts, so if things aren't working out then you can easily pull away unlike with an agency or full time hire.


Final points to consider:


Consider working with an agency if you have the budget, but make sure you keep fully organised and on top of the work being carried out by the agency.



You can learn social media marketing through online courses to understand the basics or to even become an expert.



Working with freelancers is an alternative option in order to get setup quickly and not be tied into a long contract.