DIT Technologies taking agriculture from the industrial age to the digital age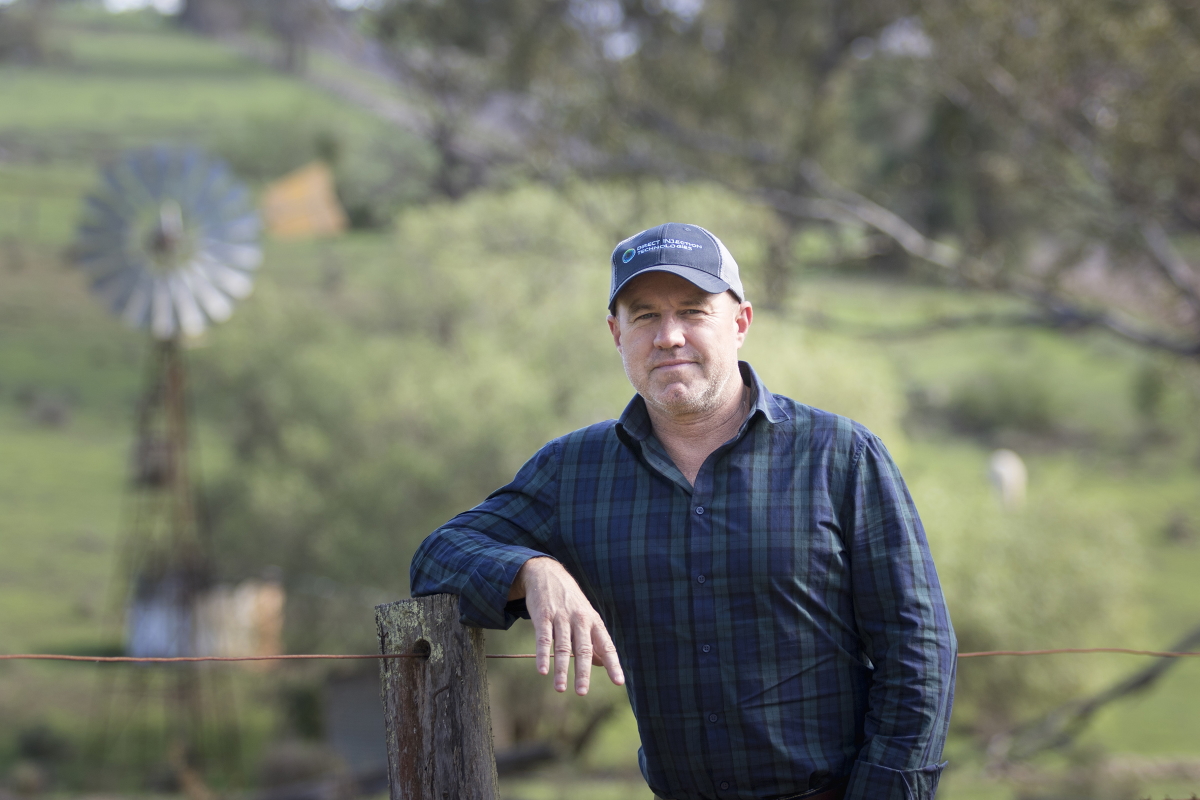 One of Australia's fastest growing agtech businesses, DIT Technologies, is leading the charge in taking agriculture from the industrial age into the digital age, as it looks to expand its operations by offering Australians the opportunity to become investors in the future of agriculture through equity crowdfunding.
DIT Technologies' proprietary remote monitoring and water supplementation technology allows farmers to monitor what supplements are given to their animals no matter where they are, disrupting traditional farming methods and helping farmers to reduce their environmental impact, enhance animal welfare, reduce labour, increase productivity, and ultimately save money.
Mark Peart, the founder and CEO of DIT Technologies, took over the water supplementing business in 2016 from his father with the view of improving the product range and harnessing its proprietary technology to develop new applications in other agricultural and commercial sectors to provide economical, practical and sustainable solutions for farmers.
"Australia's 97 million cattle and sheep are mainly grass fed and need supplements to overcome the nutritional deficiencies of native grasses to increase wellbeing. Our technology provides a cheaper, more effective way of supplementing livestock equally through controlled dosing of their drinking water, with Australian farmers realising up to 15% production gains and 40% cost savings," said Mr Peart.
"We have a strong base of farmers in the Northern Territory and Queensland currently using our technology, but we now want to help even more farmers by expanding further across these states and into New South Wales, Victoria and Western Australia.
"We are excited to now engage with investors for the next chapter of our journey. Through equity crowdfunding with Birchal we hope to fund our expansion south, grow our team, increase production, further our data collection to help farmers make sustainable decisions, and commercialise our horticulture offer, where our technology could be used for water conservation, input efficiency and reducing run-off into waterways."
"We're thrilled to be working with DIT Technologies. They operate at the cutting-edge of agricultural technology globally, helping farmers achieve economical, sustainable and ethical food production," said Matt Vitale, Co-Founder of Birchal.
"The CSF industry is helping to raise awareness of impressive Australian businesses by providing opportunities that all Australians can invest in. Agtech in particular is a sector where Australia has the opportunity to punch well above its weight on the world stage. We're delighted to help DIT Technologies offer this opportunity to Australian investors."
DIT Technologies has grown significantly over the last 12 months, now employing 25 full time staff and going from one office in Toowoomba to eight offices across Australia, most recently opening a manufacturing factory in Townsville in August. Despite COVID-19, the company's revenue has also increased in the past year by 488% to just over $3.5 million, with a 1200% increase in revenue earnings from 2018 to 2020.
"We pivoted our business earlier in the year to offer a full-service model to larger farms, where our team manages and implements the entire water supplementation program, and developed our rental model to provide flexibility for farmers and smooth the path to adoption, which has helped us maintain our rapid growth," added Mr Peart.
"Our team has an unrelenting passion and commitment to provide solutions through new technology and the Internet of Things (IoT) that drive innovation and productivity to help famers feed our growing population. The global population is predicted to be over 9 billion by 2050 and farmers will need to increase food production globally by 60% to meet this demand. To achieve this, we need to innovate and integrate technology in agriculture to find efficiencies and more sustainable resource usage, encouraging farmers to farm smarter."
Australians can register their interest to invest in DIT Technologies' equity crowdfunding campaign from Wednesday 9 September at www.birchal.com/company/dittechnologies, with crowdfunding expected to open the following month.