The Future of Pokies in Australia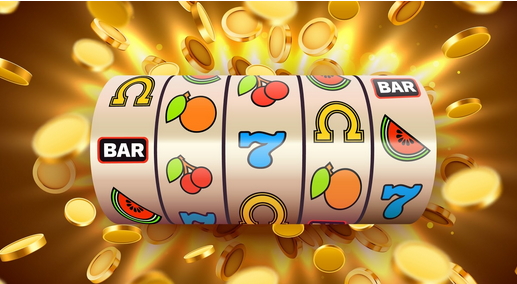 Good old pokies - they are one of Australia's favorite games of all time! Ever since Aristocrat developed the first domestic pokie machine in 1953, followed by the success of the Clubman, pokies have been the center of Aussie gaming. Over the years, the pokies have transformed from the classic 3-reel 'pub pokies' into the 3D and animated pokies we see today. These games are constantly changing as game developers like Aristocrat are constantly innovating to bring a better experience to gamers. 
We decided to take a closer look at what the future may hold for the Aussies' love for their pokies. 
The imminent future
We cannot ignore the fact that COVID-19 has had a major impact on the Australian casino industry, which of course, rolls over into the world of pokies. Figures that have been publicly released by the government recently have shown that pokies being out of commission are saving Australians approximately 38 million AUD per day. Obviously, these figures are rather alarming, and once this news spread throughout the pokie player community, some people may sit back and think twice about spinning the reels - not the best news for the pokie industry.
Given the economic disruption that COVID-19 has caused, players simply may not have the extra cash to spend playing pokies either. With that being said, they couldn't even if they wanted to right now, at least not in a physical location anyway. Due to the coronavirus, there have been around 5,000 locations containing pokies that have closed down, and they will remain closed for the foreseeable future. 
It's not all doom and gloom however, for there are plenty of online sites where you can spin the reels, and that's exactly what thousands of players have been doing during the crisis. With that in mind, locations that aren't physical casinos have voiced concerns over the cost of having a license to have pokies in their establishments. Especially given the loss of revenue that many businesses have suffered recently, there are rumors that many will just surrender their licenses, meaning pokies might not make a return to that specific location.
Tighter limits through the pre-commitment system
The pre-commitment system was created quite a few years ago, and it was designed to limit player's losses and playing time on pokies. Given the figures released of 38 million AUD per day being saved, the government might sit up and take note, and they may potentially enforce tighter restrictions on the pre-commitment system. This is even more likely given the reported community surplus since pokies have been closed, which is now over $800 million. If people cannot invest the money in pokies, they will, of course, invest the excess money into other areas, which could further stimulate the economy.
If the government did decide to take any action on this, however, we are fairly certain that the major players in the gambling industry would protest like crazy. The Australian gambling market was predicted to achieve $25 billion in revenue during 2020, so you can imagine how much of an impact this would have on the respective businesses.
Less physical pokies, more online
With growing concerns surrounding the cost of licenses and the money that Australians are plowing into pokie machines daily, a change is inevitably on the horizon. If hundreds or even thousands of locations that support pokies were to surrender their licenses, we could end up with a surplus of players relative to the availability of pokies. If this were to happen, which is a strong possibility, we would expect to see a sharp increase in the number of pokies making their way online.
Virtual pokie gaming is already available at many online casino sites here in Australia, and there are benefits. People don't need to go to a physical location to play, they can simply play from home or from a mobile device. There's a huge market for online pokie gaming in 2020, and if the physical locations were to take out pokies from their offerings, a surge in online gaming could occur.
Conclusion
There are thousands of players all over the world who remain in control of their gambling habits and the money they spend on pokies. Sadly, there are those who lose control, and this is mainly where these figures have started to raise concerns. We do not expect the world of pokies to disappear from Australia, they are after all part of our gaming culture. With that said, tighter restrictions and a change in how people play seems inevitable following this pandemic.