Vocalcom accelerates its growth strategy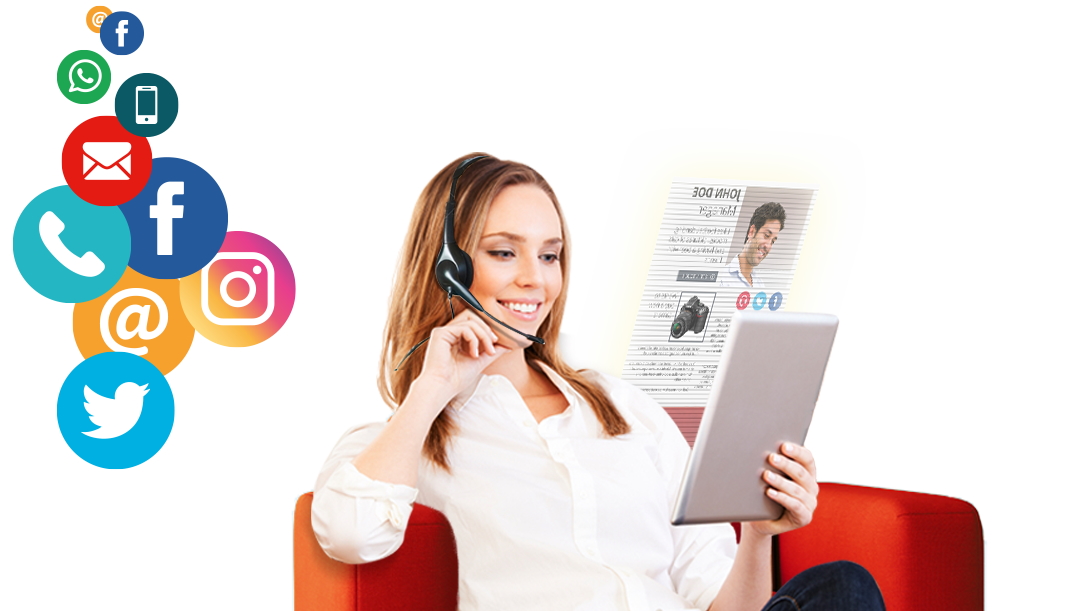 The group expands its management team and pursues its innovation investments in order to reinforce its position as a vital player in the customer relationship market and to strengthen its global presence
Vocalcom, the global leader in customer experience and omnichannel contact center solutions in the Cloud, demonstrates strong ambitions with two-digit growth and reorganizes its executive committee to assist this new dynamic. This announcement goes along with the expansion of the recent « spin-off » of the company Opportunity, subsidiary of the Vocalcom Group, and is accompanied by significant investments in research and development.
In January 2020, Apax Partners, an independent investment company and majority shareholder of the Vocalcom Group, sold to Omnes, a major player in "private equity" and infrastructure, its subsidiary Opportunity specialized in the management of digital marketing interactions as part of a primary LBO (Leveraged buy-out). In this manner, Anthony Dinis, founder of Vocalcom, became president and shareholder of Opportunity while remaining an important shareholder of the Vocalcom Group. Carlo Costanzia remains the CEO of Vocalcom, a role which he occupies since July 2016.
This disposal of assets marks a decisive turning point in the growth strategy of the group. Driven by the support of Apax Partners, which confirms its engagement in Vocalcom's development, the company is investing massively in innovation in order to concentrate on the heart of its business, publisher of technological solutions for contact centers.
A pioneer player in customer service, Vocalcom is evolving in a particularly strategic field for companies, especially in the context of the current crisis. Contact centers play a very important role, allowing companies to manage interactions between brands and customers, regardless of the channel, within the dynamic of customer service, retention, or acquisition.
The group, which for the seventh consecutive year appears in the Gartner Magic Quadrant of contact centers "as a service," intends to bring its strong value to the whole ecosystem in order to support the market's evolutions.
"The recent sale of Opportunity represents a major step for the development of Vocalcom which today counts on a two-digit growth and pursues its investment in R&D. We aim to develop new cutting-edge technological solutions to allow our customers to respond to current and future stakes of the constantly evolving customer relationship market. We are also going to strengthen our global positioning in strategic zones such as the American and African continents," comments Carlo Costanzia, CEO of Vocalcom.
Growth driven by innovation, notably in the Cloud
With regard to innovation, Vocalcom is currently developing new cutting-edge technologies driven by significant investments in R&D and notably in the Cloud. The group will announce very shortly a new version of its Hermes Contact Center solution, conceived to facilitate the agent experience, offer truly omnichannel management, and benefit from the latest artificial intelligence technologies in order to optimize customer interactions. In a second phase between now and the end of 2020, Vocalcom will unveil a new platform that will mark a true technological leap in the market. The company intends in this manner to reinforce its historical positioning as an innovative leader in the customer relationship field.
Vocalcom was one of the first companies to develop Cloud solutions on AWS, and these next product launches reflect the desire of the group to continue innovating in the Cloud. In this domain, Vocalcom has recorded strong growth over the past five years, which can be explained by the massive adoption of Cloud services around the world. The Gartner firm estimates that 50% of contact centers will adopt a Contact Center as a Service (CCaS) model by 2022 (compared to only 10% in 2019).
For many years, Vocalcom has been collaborating as well with Salesforce, the leader in solutions for customer relationship management (CRM) based in the Cloud. The company proposes its customers the Vocalcom Salesforce Edition solution, developed natively in Salesforce to manage the contact center and the full omnichannel customer relationship within a single interface.
One of the major assets of Vocalcom resides in the fact that the company proposes a hybrid model combining Cloud and on-premise offers which allows it to have the flexibility necessary for adapting to the constraints of the market and the needs of its customers, in France and around the world. At a time when Europe and North America have largely adopted Cloud technologies, South America is affirming its positioning on this technology while Africa has a greater preference for the on-premise license model.
Global ambitions
Vocalcom intends to strengthen its activities on the American continent, notably in the Latin American countries, and to reinforce its presence in Africa. The group already has a strong international fingerprint with 16 offices on 4 continents and more than 1 400 company customers distributed across 47 countries. Vocalcom counts more than 180 000 users and manages more than a billion customer interactions in the world every year.
The company caters to all lines of business and collaborates with many companies, from small and medium-size businesses to large corporations, in particular in the field of utilities (Garanka in France, SABESP in Brazil, the Water Company of Alger, ADDC in the United Arab Emirates), telecommunications (SFR in France, Kable Deutschland in Germany, Globacom in Nigeria and Gomalta in Malta), financial services (AXA, Allianz and Swisslife in France and Maghreb, Experta Seguros in Argentina and many banks in Africa), retail/e-commerce (Le Bon Coin or Argel in France, Ahold Delhaize in the Netherlands, Fravega in Argentina, Ticket Master in Australia and Shopee in Asia) as well as the outsourcing field (such as Webhelp, Sitel, Armatis, Teleperformance, Majorel and Comdata present in numerous countries).
Lastly, Vocalcom reinforced its management team with the arrival of a new financial director (Nicolas Mestchersky), a new legal and human resources director (Alexia Libert-Lemay) as well as a new marketing director (Stéphanie Karsenty), who report to Carlo Costanzia and aim to guide the new dynamic of the company and support its growth.
About Vocalcom:
Created in 1995, Vocalcom is the global leader in customer experience and omnichannel contact center solutions in the Cloud for customer service, sales, and marketing. The company offers all-in-one solutions that are flexible, personalized, and intuitive in the Cloud or on-premise. They cater to companies of all sizes that wish to accelerate their digital transformation by modernizing their contact centers and optimizing the digital experience of their customers. Vocalcom has a strong global presence with 16 offices on 4 continents, and counts more than 1 400 company customers in 47 countries around the world.
To learn more: www.vocalcom.com  
Twitter : @Vocalcom
LinkedIn : Vocalcom