Savers bear the brunt of rate cut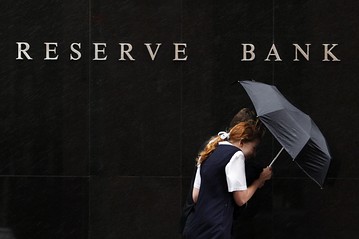 May 11, 2016: Almost a dozen providers have slashed interest rates on savings accounts, with some handing down cuts that exceed last week's RBA cash rate cut, new research from RateCity.com.au shows.
Notably, CBA has cut some of its savings rates by up to 0.30 percentage points, which is 0.05 percentage points more than was handed down its variable mortgage customers.
G&C Mutual Bank has gone a step further, cutting its savings rates by up to 0.44 percentage points.
Sally Tindall, money editor at RateCity.com.au, said this round of cuts, and the projection of further RBA cuts in coming months, would hit savers hard.
"For people who rely on their savings, such as retirees, this news is going to hurt," she said.
'They're already finding it hard enough to make ends meet so the prospect of earning less than inflation is a pretty bleak one.
'Young Australians saving up for their first home or their first car will also find this news hard to swallow, particularly if their bank has chosen to cut rates further than the RBA.
RateCity.com.au research shows that unlike most home loan rate cuts, the majority of savings rate cuts are effective immediately.
"While most mortgage holders won't get any relief from their home loan repayments for a few weeks, many of the cuts to savings rates came into effect the same day they were announced.
"It's unlikely that we've seen the last of the savings rates cuts this month, so keep an eye on your account and be prepared to switch if you're no longer getting a good deal.
"There are still a few reasonable deals available for savers including bonus saver rates up to 3.50 per cent, so it's worth doing your homework."

For a list of some of the highest interest savings accounts at RateCity.com.au click here.