Why Gen Z and Millennials matter for business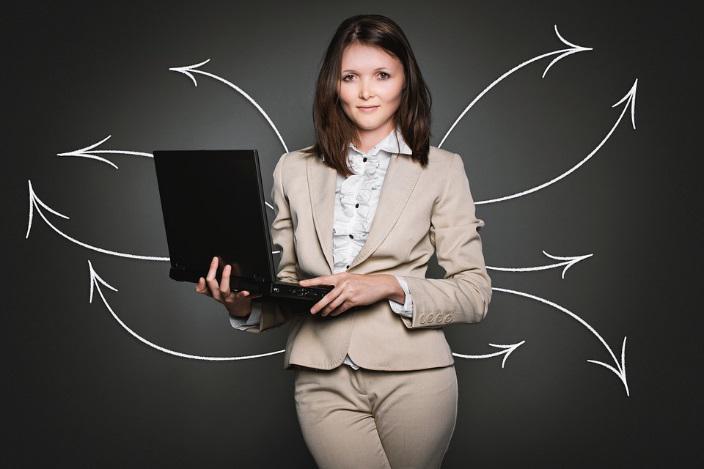 New survey highlights purchasing and lifestyle choices of young Aussies
Millennials and Gen Z make up more than 40* of Australia's working population[i]
Global spending by these groups is projected to grow in 2020 to more than $1.4 trillion[ii]annually and represent more than 30% of retail sales.
The Brag Media, Australia's largest music publisher that recently acquired the local rights to Rolling Stone, connected with over 5,000 Australian music fans, predominantly Gen Z and Millennials, to ask them about their spending habits, financial literacy and more. The Brag Media survey also uncovered their love for travel, food, online shopping, and other forms of entertainment.
"Millennials and Gen Z are no longer the 'future'. They now make up more than 40% of Australia's working population and are voracious consumers who do not hesitate to spend money when it comes to their passions, including travelling, entertainment, and online shopping," says The Brag Media CEO Luke Girgis. "In fact, their spending is projected to grow in 2020 to more than $1.4 trillion** annually and represent 30% of total retail sales†,"
"Australian young people's #1 interest is music, and music fans in particular are the early adopters and the tastemakers for the rest of the population. As a platform that connects daily with these people, we wanted to know what their interests were beyond music," continued Mr Girgis.
"Through The Brag Media survey, we gained crucial insights into their broader purchasing and lifestyle choices. The results are particularly helpful for businesses or organisations looking to authentically connect with these groups. While, it has never been easier than ever to reach young Australians, actually engaging with them has never been more challenging."
The Brag Media survey key insights regarding Gen Z and Millennials
The vast majority of respondents – 88% – shop online. Around 23% say they shop online at least once a week, while 45% say they shop online at least once a month.
Millennial respondents say they receive an average of 19.5 parcels a year and Gen Z an average of 15.4 per year, compared to the average of  2.3 parcels per year for all Australians.
Gen Z and Millennials love to travel. 47% of respondents travel internationally annually, compared to 27% of the general public. 88% of them take at least one domestic holiday per year, compared to 61% of Australians. 82% book all their travel online.
The overwhelming majority of Gen Z and Millennials go to the cinema, sporting events or music concerts more than 7 times a year.
They are increasingly interested in self-improvement via higher education and workshops 30% of respondents have paid for online education if they believed it to be valuable. 30% have attended one or more seminars on self- improvement. Over 80% of Gen Z respondents are looking to complete formal study in the next five years.
52% have chosen their own super fund rather than going with their employer's default fund.
77% when driving or public transport is not an option, they use Uber rather than taxis or car share programs.
75% are saving, overwhelmingly to travel. This is followed by saving to buy a vehicle or purchase a house. 83% hope to eventually purchase their own home.
Internet access is overwhelmingly via mobile (over 77%). Pricing is key to decision making. For mobile service and home internet, major telcos are the most used services, however satisfaction levels are higher with the smaller providers.
Implications for brands and marketers
"A common theme from the survey results was that younger people strongly lack faith in traditional institutions and they overwhelmingly say a company's positive or negative impact on society can make or break their relationship with brands," says Mr Girgis. "This demands a new approach - the old ways don't work anymore. Today, marketing isn't about creating awareness – it's about creating relationships."
42% deepened a business relationship because they perceive a company's products or services to have a positive impact on society and/or the environment.
77% say they have stopped or lessened a business relationship because of the company's ethical behaviour.
24% will end relationships with a company because of insistent tracking of their online shopping behaviour.
36% started/deepened a relationship because they believed a company was ethical
Display ads and pre-rolls are losing their effectiveness. 82% will skip a video ad if given the option; 63% will abandon content if they can't skip the ad; 32% use an ad blocking software to avoid ads.
"As Australia's largest Music Media publishers, it is glaringly clear to us that content marketing has changed the advertising game forever. Our survey indicates that content marketing has double the aided and unaided ad recall of display ads," continued Mr Girgis. "However, it needs to be done well and be strategically managed."
"One way to do this is through leveraging the passion of music lovers. A recent PwC survey shows that respondents spanning three generations and five continents all say music expresses more about who they are as people than their hometowns, religions, political beliefs, race, cultures or social media profiles[iii]. This makes connecting with these audiences via popular music platforms, such as The Brag Media, an obvious choice for marketers. The close connection people have with music makes it more than mere entertainment – it actually represents how Millennials and Gen Z see themselves," finished Mr Girgis.
The Brag Media survey can be accessed here
[i] Deloitte 2019 Millennial Report
[iii] PwC Global Entertainment and Media Outlook Music Report; 2018