TK Maxx is opening at Ocean Keys Shopping Centre in Perth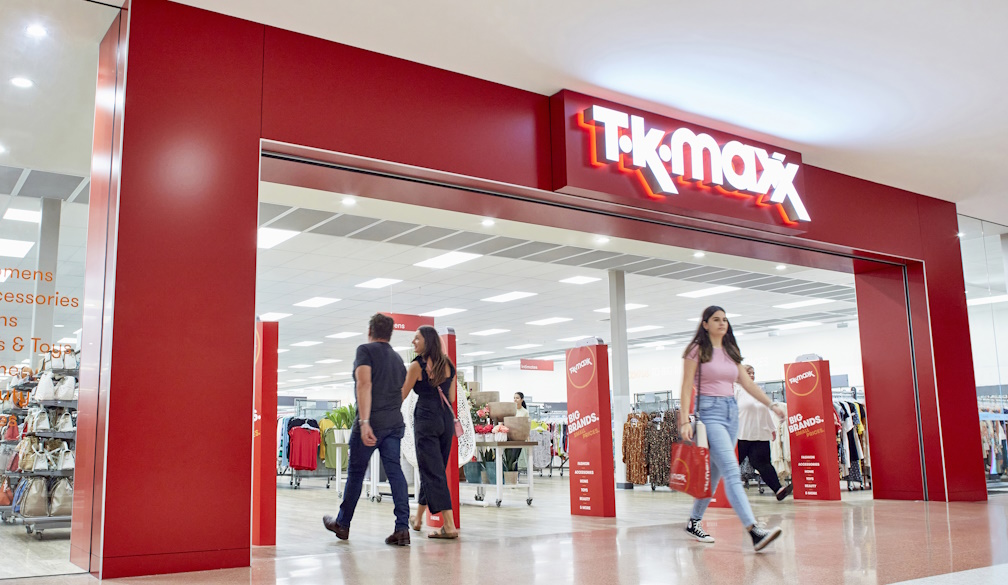 After much popular demand, TK Maxx has announced it will be opening the doors of its first Perth store at Ocean Keys Shopping Centre in Clarkson on Thursday 5th October at 9am.
This will be the 78th TK Maxx store to open in Australia since the global retailer arrived in the country in 2017. Having doubled its presence across Australia, TK Maxx plans to open further stores in Perth over the coming years, as part of its continued national growth.
TK Maxx offers big brands at small prices across a huge range of products including women's, men's and kids' fashion, shoes, accessories, beauty, toys, homewares and more. Through its network of thousands of vendors, TK Maxx buyers carefully select each season's hottest products, brands and quality pieces at amazing prices to create an exciting and unique shopping experience.
TK Maxx Australia spokesperson Tony Dunseath commented on the launch:
"We're delighted to announce that TK Maxx Ocean Keys will open its doors at 9am on Thursday 5th October. We can't wait to meet our Perth customers - both those who are familiar with TK Maxx from other parts of Australia or overseas, as well as those who are new to our unique shopping experience of big brands at small prices."
Shopping TK Maxx for the first time? Here's everything you need to know:
TK Maxx is the home of Big Brands at Small Prices.

In-store you can find brands from all over the world, including ones from right here in Australia.

New styles arrive in-store all the time.

In-store you can expect to find women's, men's, and kids' fashion, accessories, beauty, home and more.

There is no 'out the back', so if you see something you love, get it before it sells out. When it is gone it is gone.

Shopping fashion has never been easier with clothing sections coordinated by category and size e.g. All dresses in size medium are merchandised together.
TK Maxx Ocean Keys store location:
36 Ocean Keys Blvd, Clarkson, WA, 6030
TK Maxx is an off-price retailer that sells a huge assortment of big names, top brands, up-and-coming labels, high quality fashion and one-off gems at amazing discounts compared to department stores.