A PGP Australia guide on how to nail your internship interview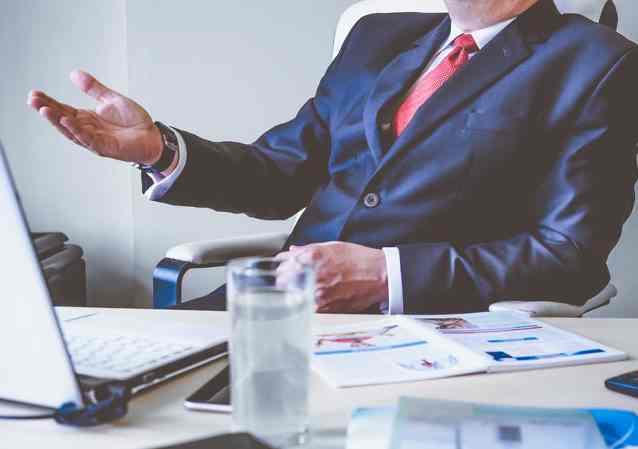 If you are in the job market for some casual work or an internship, it's essential that you are well-prepared for the interview. If you are lucky enough to nab a Premium Graduate Placement, then there is a good chance it was off the back of a great interview. Many candidates exceed employer expectations when it comes to resumes, cover letters and assessment centres. However, when the final interview stage approaches, many candidates leave much to be desired. A lot of this stems from the fact that many candidates are very nervous and anxious about their answers and how they will come across. So, if you're a student preparing for a job interview, read on to find out more about Premium Graduate Placements' tips on how to nail that interview!


You still need your resume and portfolio, says PGP Australia
These days, a lot of companies will accept resumes, cover letters and transcripts electronically as the primary method of correspondence. However, never assume that a company has retained your resume and other information. It reflects very well if you bring hard copies of all the documents you submitted electronically – it shows that you are reliable, professional and prepared. If you have an online resume, give your interviewer access to your online resume (through a URL) AND give them a hard copy.


Anticipate standard questions
According to PGP Australia, most internship interviews follow a common procedure. Every now and then your interviewer may throw you a curve-ball question or something a bit more out there; however, for the most part, many of the questions are very common across different organisational hiring processes.
A lot of these common questions will focus on aspects like learning and professional development. "What did you learn at your last job?" is a common question; try to answer it by focusing on mistakes you made and how you devised solutions to overcome those mistakes. What did you learn? Be honest because your interviewer will respect and appreciate your answers more.


Remember basic manners
It may sound obvious, but it's very important that you remember your basic manners. If your interviewer opens a door for you, be sure to thank them and open the door for them if they are leaving the room after your interview has ended. Advisers from Premium Graduate Placements say that this is something that A LOT of candidates and students forget when heading into their internship interview. It's natural to be nervous and forget your basic manners, however, you will look a lot better as a job candidate if you demonstrate your politeness and respect. Likewise, don't chew gum and try to sit up straight in your seat.


Avoid colloquial language
Using a relaxed and conversationalist tone is generally preferred by hiring managers. They want to see your real personality to see if you are a good fit for them "culturally." Basically, they are trying to discern if you will fit in with everyone and contribute in a positive manner. Avoid using "filler" words like "umm" and "ahhh", as it may suggest that you are unprepared or indifferent to getting the job. The tone should be relaxed; however, the language should be formal and articulate, according to PGP Australia.


Punctuality is crucial
Arriving to your interview on time is also very important. As a rule of thumb, arrive at least 10-15 minutes before your scheduled interview. This gives you enough time to locate the specific room and a few moments to collect your thoughts, take a few deep breaths and compose yourself. If something does go awry on the way to your interview (like public transport delays or inclement weather conditions causing traffic), make sure you have the contact numbers of your hiring manager and/or interviewer to inform them of your predicament. Keeping them in the loop is very important and most businesses are quite understanding, especially the 3 700 businesses connected with Premium Graduate Placements.


Just be yourself
At the end of the day, you need to be yourself. Make sure you are upfront and transparent about any weaknesses you have regarding the role. If you have some issues with certain programs that may be used, just say so. A lot of companies are happy to provide on-the-job training to new interns. What they don't appreciate, however, is being lied to about your skills. If you say that you are proficient in something, you won't receive the adequate training and be forced to admit it later when you need the skill. Just be honest and upfront, even if you think it may hurt your chances.
If you are struggling to prepare for an upcoming internship interview, do not hesitate to check out some of the advice from Premium Graduate Placements today!