Melt Ventures announces an initial $10 million to power the world's most innovative hardware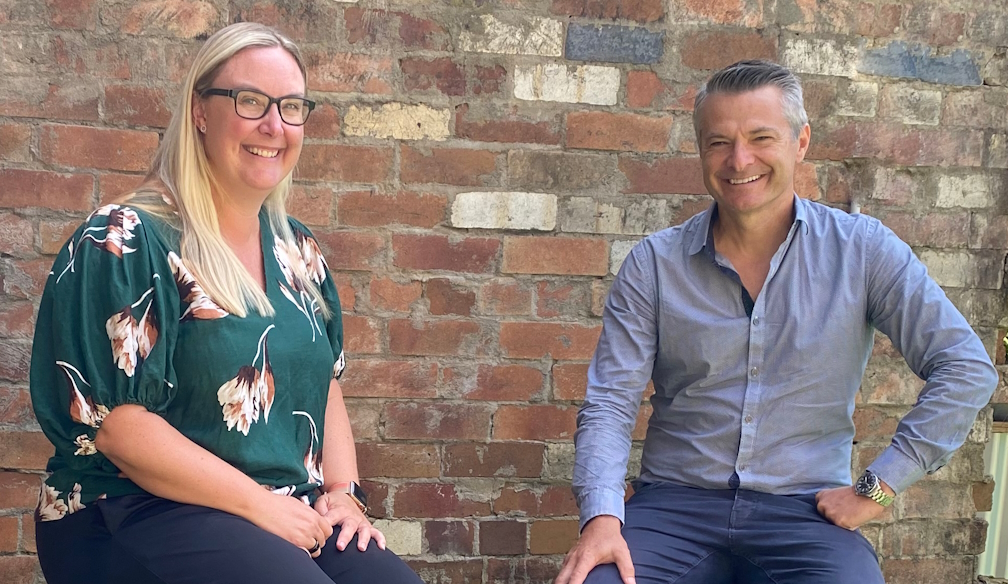 Investors in Allegro Energy, Endua, MGA Thermal and more, announces new fund and doubles down on investment in long-duration energy storage
 
Melt Ventures, Australia's first fund dedicated to advanced manufacturing, has today raised $10 million for its first fund and expects to raise $20 to $30 million by the end of this financial year. The raise was supported by new investors including founder of Camplify (ASX:CHL) Justin Hales, CEO and founder of Newcastle tech firm Pegasus, and co-CEO Andre Pinkowski of Sydney contract and supplier software platform Portt, as well as family offices. 
Managed by Slingshot Accelerator founder and Camplify chair, Trent Bagnall, and established angel investor, Steph Hinds, Melt Ventures is a venture fund that invests in hardware, not software. Melt Ventures found that of the 106 early stage funds in Australia, 103 were dedicated to software and there were no funds dedicated to hardware startups.
This is the first fund from Melt Ventures, which was first launched in 2022 and backed by organisations including EnergyLab, Robotics Australia and The Melt Accelerator. This fund has announced its first three investments into game-changing longer-duration storage companies Allegro Energy, Endua, and MGA Thermal.
"It's time to double down on investing in advanced manufacturing in Australia. We strongly believe that when it comes to the energy transition, software will only play a minor role. This is the first fund helping to build incredible hardware companies that are doing everything from sustainable and thermal energy storage to using Hydrogen to replace the need for diesel generators," commented Trent Bagnall, Managing Partner, Melt Ventures. 
"As a nation, we're built to support renewable energy like solar and wind. Renewables are now outcompeting coal-fired power, with the Liddell Power station readying to close leaving a 6,000 GWh energy gap. During the day, the transition challenge moves to the night and shoulder periods where the need to store excel renewable energy produced during the day becomes critical to achieving a decarbonised grid," said Bagnall. 
Treasurer Jim Chalmers' recent announcement of the Federal Budget, emphasised the need to make Australia a "renewable energy superpower," aligning with the government's commitment to reach net zero by 2050. With these net zero agreements, short-term targets will drive significant investment into decarbonisation of the electricity sector and need for investment in domestic manufacturing capabilities such as the storage of wind, solar and battery. 
"We encourage investors to shift their perspective beyond SaaS and focus on investing in advanced manufacturing and hardware. The fund has a minimum 50 per cent impact target and invests in companies that have an industrial sized impact on the clean energy transition. For every $1 million we raise, that's invested back into one individual company in the engineering, construction, mining, agriculture, technology and energy sectors," said Steph Hinds, Managing Partner, Melt Ventures. 
Investments from the fund will continue Melt Venture's mission to provide venture capital, expertise and advice to advanced manufacturing-focused Australian startups with global ambitions. Melt Ventures is also increasing its focus on clean technologies such as renewable energy and storage, automation and robotics, agriculture and transport, as well as advanced materials and space. 
INVESTOR QUOTES
Adam Boyle, previous founder and CEO of Pegasus says, "Melt Ventures is the only venture capital firm in Australia that has made its bet on backing hardware, not software. As a SaaS founder, there's a lot of investment in technology companies, but there's still a need for investment in hardware to build the best products. By supporting cutting-edge start-ups in industries like solar, storage and wind, we are contributing to the development of new technologies that will shape the future through advanced manufacturing." 
Alex Retzlaff, growth stage venture capitalist and managing partner, Unify Ventures says, "Unify Ventures is proud to participate in Melt Venture's first fund. We believe product based startups have a critical role to play in addressing the complex advanced manufacturing problems facing the world today. The fund's priorities align strongly with our commitment to investing in nation-building projects and life-changing hardware."
Andre Pinkowski, non-executive director of Hunter Angels Ltd and previous co-CEO, founder and chair of Portt says, "What initially drew me to invest with Melt Ventures is it's the first fund dedicated to investing in high-growth companies in the advanced manufacturing sector. They provide great exposure and opportunities to invest in building something remarkable both locally and globally. Being a part of the Melt Ventures community means, you're networking amongst other like-minded peers who are interested in backing companies that have real impact in agriculture, energy, IoT and advanced manufacturing."
Justin Hales, CEO & Founder, Camplify Holdings Limited (ASX:CHL) says
, "Melt Venture's model in creating a collaborative and investible fund for advanced manufacturing has given us an exciting opportunity to support the groundbreaking hardware we believe in. My entire business model is built on the premise of bringing concepts to life, designing active fleets, and developing infrastructure, all which would not be possible with advanced manufacturing. Investing in this fund has a positive impact not only on the environment but also on society."

For more information please see https://melt.ventures/