Chiodo announces new K'Gari luxury resort in first-of-its-kind joint venture with local First Nations people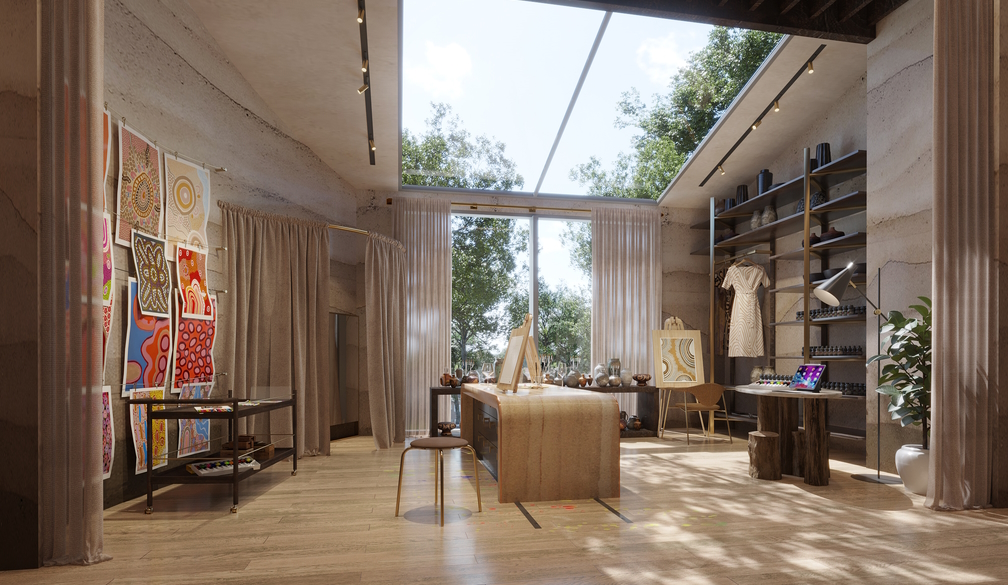 Innovative luxury property developer, Chiodo, has announced its plans for a 5-star luxury resort to be built on K'Gari, in a first-of-its-kind joint venture with K'Gari Educational and Cultural Centre Aboriginal Corporation (KECCAC) established by one of the original Aboriginal families in the area.
Nestled in a stunning location with pristine views of K'Gari, the new uber-luxury resort will be designed and developed in close collaboration with the Butchella people to ensure the island's environment and its people's history and culture are championed and authentically featured throughout the resort and surrounding areas.
The joint venture will ensure that the Butchella people will have access to an abundance of employment opportunities and the scope to provide a cultural and educational experience to both local and international guests through dance performance, fire performance, music, smoking ceremonies, art and craft lessons like painting and basket weaving, storytelling and more.
Butchella elder Norman Barney said the development provides an opportunity for local peoples to achieve outcomes not yet seen before in the region or on K'Gari.
"This development provides us with more opportunities than we have ever seen before and importantly allows us to highlight our culture in ways that will not be possible without such a development occurring. It will allow our young people opportunities for jobs and career paths both locally and internationally," said Norman.
The resort will offer guests a selection of 62 luxury villas and 64 premium suites, multiple restaurants, a beach club-style bar and rooftop, an amphitheatre for cultural events, an Aboriginal design studio for art classes, a wellness centre, kids club, teens club, sprawling central pool, conference and reception centre for weddings, a retail offering and much more.
Chiodo Principal, Paul Chiodo, is excited to work with the Butchella people to deliver a first-of-its-kind hotel that is progressive and culture-led.
"Our vision is to deliver a culturally-significant and environmentally-conscious hotel that still has all the hallmarks of a luxury hotel, and there is no better way to ensure this is done authentically and impactfully than to do it with involvement with K'Gari's traditional owners, the Butchella people," said Paul.
"Importantly, the resort will also provide a cultural and educational experience for both local and international guests with opportunities involving dance performances, fire performances, music, smoking ceremonies, basket weaving, teaching and painting, storytelling and the like. All of these activities and more will be available to guests as part of their stay. The resort will also showcase local indigenous art and craft work which will also assist in economic empowerment.
"We both understand how important it is to deliver a mindfully produced development that celebrates people and the planet while providing economic empowerment for K'Gari's first people," he said.
Chiodo has undertaken positive and productive pre-lodgement meetings with State Government and the Fraser Coast Council who have expressed initial support.
For more information, please visit
http://chiodocorp.com.au/
.