Mid-Century Furniture for Sale As A Timeless Investment for Your Home Décor
Written by

Business Daily Media
Mid-century furniture for sale is a popular choice among interior design enthusiasts and collectors alike. This style of furniture, which emerged in the mid-20th century, is renowned for its clean lines, bold colours, and innovative use of materials. Pieces from this era are highly sought after for their timeless appeal, exceptional craftsmanship, and enduring quality. 
There are many alternatives available, whether you're searching for a vintage side table, a traditional lounge chair, or a magnificent mid-century contemporary sofa. For anybody who values high-quality design, these items may bring a dash of elegance and refinement to any space in your house, making them a great investment.
Over time, fans have grown more and more interested in mid-century furniture for sale in Melbourne. Interior designers and homeowners alike love it for its elegant and classic style. You've come to the correct place if you're seeking distinctive pieces of mid-century modern furniture. Here are several styles of mid-century modern furniture that will stand out in any room.
The Egg Chair, which was designed by Danish designer Arne Jacobsen in 1958, is an iconic piece of furniture that is instantly recognizable. Its unique shape consists of a curved backrest and a rounded seat that is designed to provide maximum comfort and support. The chair is made from a moulded fibreglass shell that is covered with soft fabric or leather upholstery.
The Tulip Table is a classic example of mid-century modern furniture that is still in high demand today. It features an unusual design that gives it a sleek and modern look, with a single pedestal base supporting a circular tabletop. The table was designed by Eero Saarinen in the 1950s and was initially made of fibreglass. Because it now comes in a variety of materials, like marble and wood, it is considerably more versatile.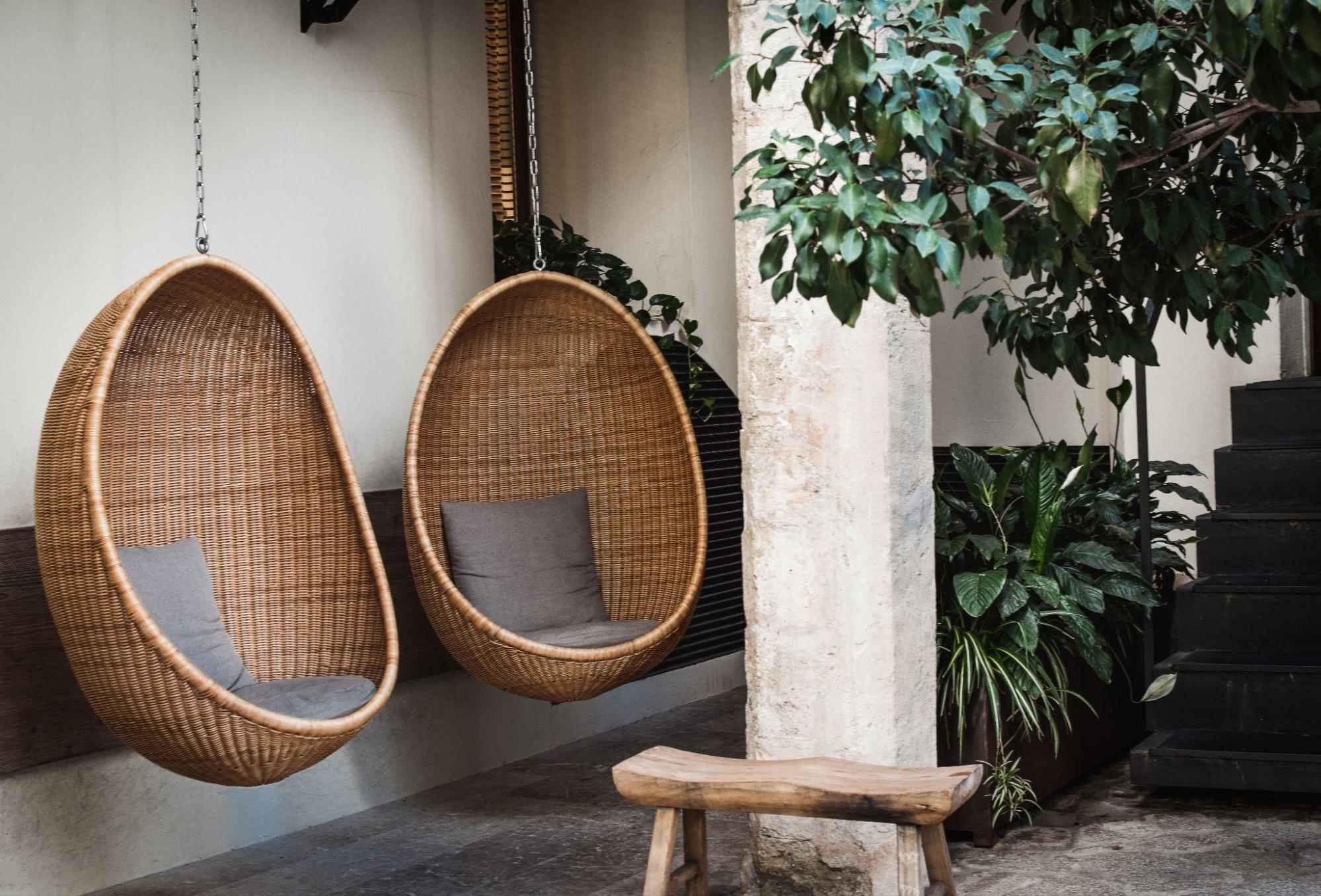 The Eames Lounge Chair is a quintessential piece of Mid-Century furniture that has become an icon of modern design. Its unique and innovative design features a moulded plywood shell, upholstered in soft leather, and a swivel base made of polished aluminium. The chair's slender, sculptural form is both elegant and comfortable, making it a timeless classic that has stood the test of time. Its popularity has led to many replicas, but only the original design can offer the same quality and craftsmanship. It is a must-have for any Mid Century furniture collector or design enthusiast looking for a statement piece that will elevate any space.
The Saarinen Womb Chair is a classic piece of mid-century furniture that has been celebrated for its unique design for decades. Its organic, fluid shape and comfortable padding make it an incredibly inviting and cosy option for any living room or lounge area. Its elegant curves and simple yet sophisticated construction make it a timeless addition to any home. Crafted from high-quality materials, this chair is not only visually striking but also built to last.
The Noguchi Coffee Table is a unique and iconic piece of mid-century furniture that is available for sale. Designed by Isamu Noguchi in 1947, this table features a sculptural base made of two interlocking pieces of wood, supporting a smooth, curved glass top. Its fluid design and organic shape makes it a standout piece that adds a touch of elegance to any living space. The Noguchi Coffee Table is a perfect blend of art and function, making it a popular choice among design enthusiasts.