Fujitsu General partners with Nube iO to create smart building solutions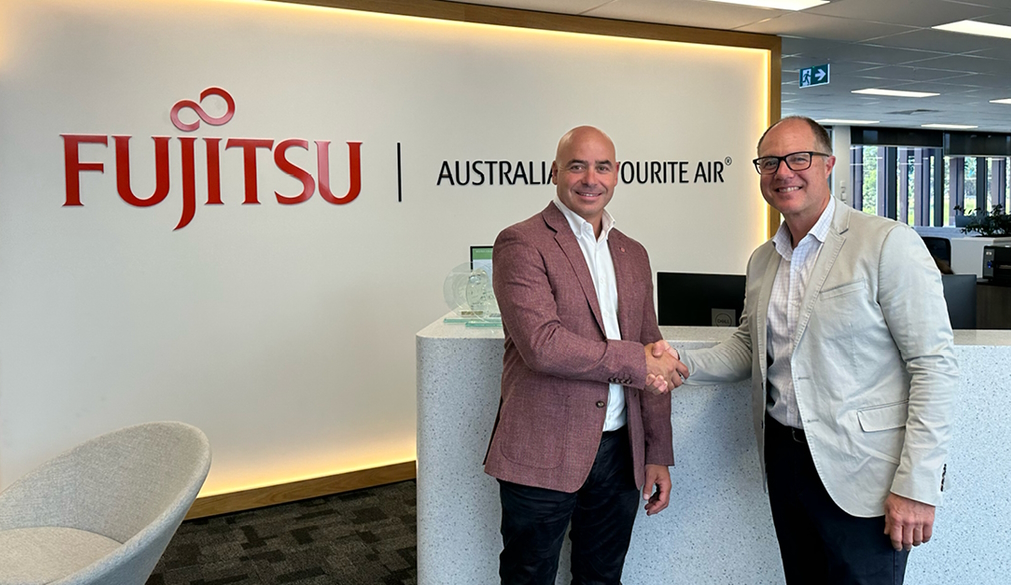 Fujitsu General Australia is taking major strides in smart air conditioning & building controls by providing more Internet of Things (IoT) products to the market after signing a strategic partnership with IoT devices manufacturer Nube iO.
Under the partnership, Nube iO will design, develop, and manufacture a range of IoT control devices for Fujitsu, resulting in a suite of smart IoT controls under the anywAiR iO brand.
Fujitsu's Wi-Fi and IoT brand offers advanced control offerings to the market, including an app-based Wi-Fi control that allows users to manage their air conditioner from wherever they are, either inside or outside the home, using a smartphone, tablet, or voice command.
Fujitsu General director of sales, marketing, and product Dave Smith said the partnership was not only a major step for Fujitsu but also for the heating, ventilation, and air conditioning (HVAC) sector.
"We are excited to partner with Nube iO, a group with positive, collaborative, and innovative values that align with ours.
"We cannot wait to see the design and manufacturing process get underway and witness how new IoT controls will not only strengthen and diversify our product capability but represent a huge step forward for the relationship between technology and indoor comfort," he said.
"Air conditioning integrated with smart technology is the future of the industry, so it's important to embrace rapidly evolving technology as soon as possible to be in the best position for the future."
IoT describes the network of physical objects that can exchange data with other devices and systems over the internet using sensors and software, allowing the objects to perform automatic data-based functions that do not require physical input, such as human control. This wireless communication removes the frustrations of cabling in legacy automation solutions.
As part of the advanced control offerings to the market, Nube iO will help Fujitsu's anywAiR iO gateway control various air conditioning equipment, including Fujitsu's Applied and Variable Refrigerant Flow (VRF) systems, as well as other third-party equipment, including outdoor air fans.
Fujitsu will also be able to offer a range of wireless sensors that will benefit essential conditioning functions such as monitoring temperature and humidity, as well as carbon dioxide (CO2) and volatile organic compounds (VOC).
"We are excited to partner with Fujitsu General, which shares our values and gives us an opportunity to apply our brand of expertise to the HVAC sector," Nube iO CEO Tom Fyfe said.
"In recent years, there have been significant advancements in IoT, which has led to the technology becoming much more accessible. Smart sensing can be applied in numerous ways to help cool or heat indoor spaces more conveniently and efficiently."
Nube iO is a manufacturer of BMS and IoT devices used to create true smart building solutions. Founded in Australia, Nube iO's core development methodology is based on the lack of suitable solutions for small buildings, outdated technology and limited wireless hardware that can integrate with legacy systems. Nube iO now provides 'cost effective data' IoT solutions that facilitate building automation, remote asset monitoring and equipment control.