Crystalbrook Collection Announces Carl Taranto General Manager for Cairns Hotel
Written by

Melissa Heneghan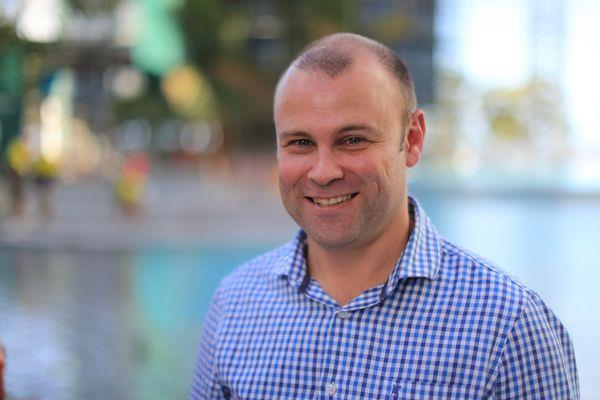 Crystalbrook Collection has commenced its latest recruitment campaign with a further 200 tourism jobs up for grabs in preparation of the launch of its second five-star Cairns hotel, Bailey, a Crystalbrook Collection Hotel, opening in September 2019.
Speaking on the launch of the Campaign, Laura Stehr, Group Director, HR and Operations said: "The Campaign will first seek to fill senior management roles however we encourage anybody passionate to work for Crystalbrook Collection to send in their CVs even if they don't see their perfect role as we have new positions available each week. This will lead up to group recruitment days, which will be held in July 2019.
"We're looking for Collaborators (staff) who are passionate to work for a young and fast-moving hotel group and who can relate to Bailey's unique creative personality."
Candidates can view current job openings at crystalbrookcollection.com/current-roles or submit their CV at crystalbrookcollection.com/become-a-collaborator.
General Manager appointed for Bailey, a Crystalbrook Collection Hotel
Crystalbrook Collection is pleased to announce the appointment of Carl Taranto as General Manager of Bailey.
Carl joined Crystalbrook Collection in early 2018 as a key member of the pre-opening leadership team for the Group's first hotel, Riley, a Crystalbrook Collection Resort.
An accomplished hotelier with more than 20 years' experience in the industry, Carl has held various leadership roles across luxury hotel groups including Marriott, Sofitel, Peppers and Versace Palazzo.
In his capacity as General Manager, Carl will lead the hotel, ensuring delivery of the individual brand personality and managing the performance of the property and its three restaurants.
Speaking on his appointment, Carl said: "This is a great opportunity to open such a unique and inspiring property. I look forward to leading the team and seeing Bailey's thoughtful, arty personality come to life."
Crystalbrook Collection Cairns Area Manager, Joel Gordon said: "This is a very positive and exciting time for Crystalbrook Collection's Cairns team. Carl has proven himself very quickly in his leadership role at Riley and I'm proud to have him lead our Bailey team."
Meet Bailey, a Crystalbrook Collection Hotel, Cairns
Opening in September 2019, Bailey is described by the Group as a thoughtful and artistic character, a sibling to Riley (the mindful one) in Cairns and Little Albion (petite, gorgeous and detailed) in Sydney.
Bailey at a glance:
Positioned in Cairns CBD one block from the Esplanade, a short stroll from the Great Barrier Reef Departure Terminal
217 five-star rooms and suites
Three restaurants and bars:

CC's Bar and Grill, a signature steakhouse drawing inspiration from Crystalbrook Station and serving an extensive range of Crystalbrook Signature Beef
Colada, poolside Mexican meets killer Coladas with a twist
Milk Bar, full of nostalgia, fun and personality, the perfect escape for a scoop of handmade ice cream, a toasted jaffle or a loaded milkshake

Find out more crystalbrookcollection.com/bailey