JRJD Consulting appoints Chief Revenue Officer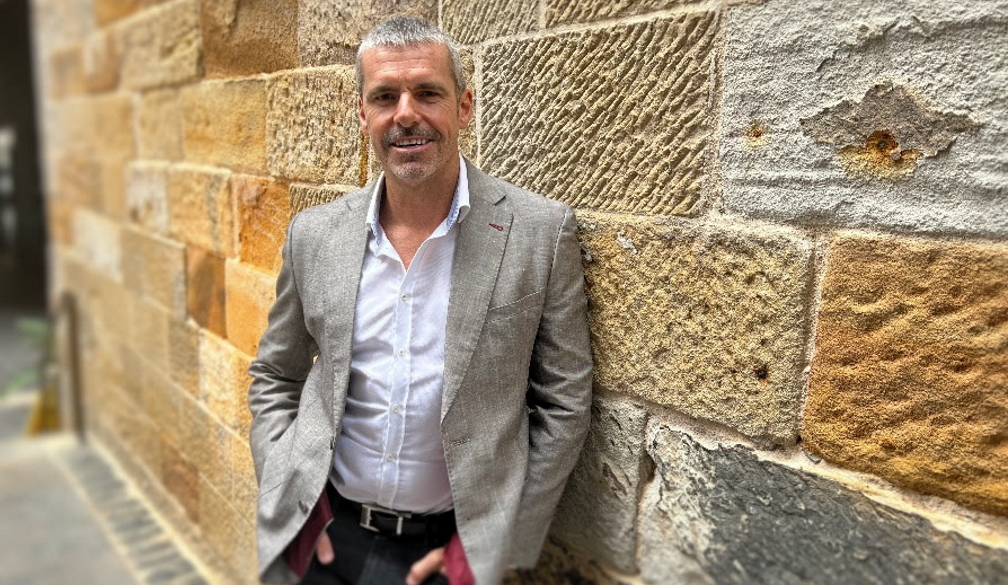 Multi-national consulting group JRJD Consulting has appointed Michael O'Donnell as its Global Chief Revenue Officer. The parent company of creative marketing agencies Agency Stack and OtherBirds, research agency Statlab and venture capital consultancy Think 10, JRJD's move to appoint Michael O'Donnell comes after continued recent growth and the integration of its creative agency First Move Digital with Dutch Media to create OtherBirds. 
Founded in 2017 by serial entrepreneur Daniel Copsey, JRJD Consulting has undergone impressive recent global expansion with a team of more than 150 across Sydney, Albury, Melbourne, Auckland, New York City and London – as well as new locations, yet to be announced. Established under the premise of focusing and coordinating action toward the successful exploration of new ideas, JRJD agencies are an amalgam of creativity and determination, offering the complete package of marketing, branding, and advertising services globally. 
The appointment of Michael will help JRJD to deliver on its growth objectives and drive revenue across the four agencies by leveraging Michael's extensive experience in senior management, sales strategy execution, international business consulting and his passion for directing and developing high-performance teams. JRJD plans to grow further in the Sydney market, with the potential to grow OtherBirds by 50 per cent. 
Michael boasts a diverse career background during which he has demonstrated an ability to strategically grow revenue in new and diverse markets, regions and varied business categories. Michael spent more than five years at Fairfax in National Sales and Brand Solutions Director roles across multiple verticals, through a period of huge digital growth and business transformation, achieving a series of key business successes and strategic brand updates. Michael led one of the highest-performing national sales teams across the entire network which were recognised through regional media industry awards.  
In addition to his tenure at Fairfax, Michael has spent time in Singapore, leading the regional launch of global advertising company Ziff Davis' B2B business. He has also consulted across metro and regional ANZ markets, and across Africa with global consultancy NRS Media for four and a half years. He has also spent time in Germany, consulting with various businesses on tailored commercial growth and strategy.  
At JRJD, Michael will be responsible for the strategic growth of revenue streams, expanding customer segments, business partnerships, supporting global sales teams and building on JRJD's strong business culture, with a key focus on developing talent across the team. 
Michael says: "What we've all learned through COVID is just how dynamic this market and the digital landscape has become. One of JRJD's big attractions for me is its ability to offer a suite of world-class solutions, moving away from the concept of multiple specialist agencies, to offer the real benefit of consolidating client needs." 
"I will be focussing on achieving the company's vision to grow OtherBirds' revenue through a keen focus on the Sydney market, increasing its presence across other Australian regions, then continuing its growth in New Zealand and the US, and launching in new markets." 
JRJD CEO Dan Copsey says: "The addition of Michael O'Donnell to the JRJD team is an exciting step towards long-term, sustained growth across all our businesses. With his extensive experience growing revenue in Australian and international markets, Michael's skillset will be an asset to our team. We are looking forward to capitalising on myriad growth opportunities as we continue to expand our footprint locally and internationally." 
Michael O'Donnell's appointment comes after JRJD's recent appointment of Sydney-based Director of Marketing Ben King, who helped JRJD expand into Sydney and is leading its marketing, brand, digital and customer experience strategies. Before joining JRJD, Ben was Head of Marketing at CouriersPlease, delivering sustainable, long-term client value and high-performing campaigns. During this time, he was shortlisted as a 2020 Executive of the Year Awards finalist in the CMO category. 
Before CouriersPlease, Ben led a series of high-level roles in B2B and B2C marketing, working across national and global brands, including Sutton Parts, the largest Holden parts organisation in Australia; world-leading education provider Kaplan; and transport and logistics company StarTrack. 
This exciting period of growth for JRJD comes after the recent merger between Australia's largest full-service regional advertising agency Dutch Media and Melbourne-headquartered marketing consultancy First Move Digital, which joined forces in September 2022 to become the new full-service creative consultancy OtherBirds.