Discount Drug Stores named Chemist of the Year
Written by

Georgie Rowlands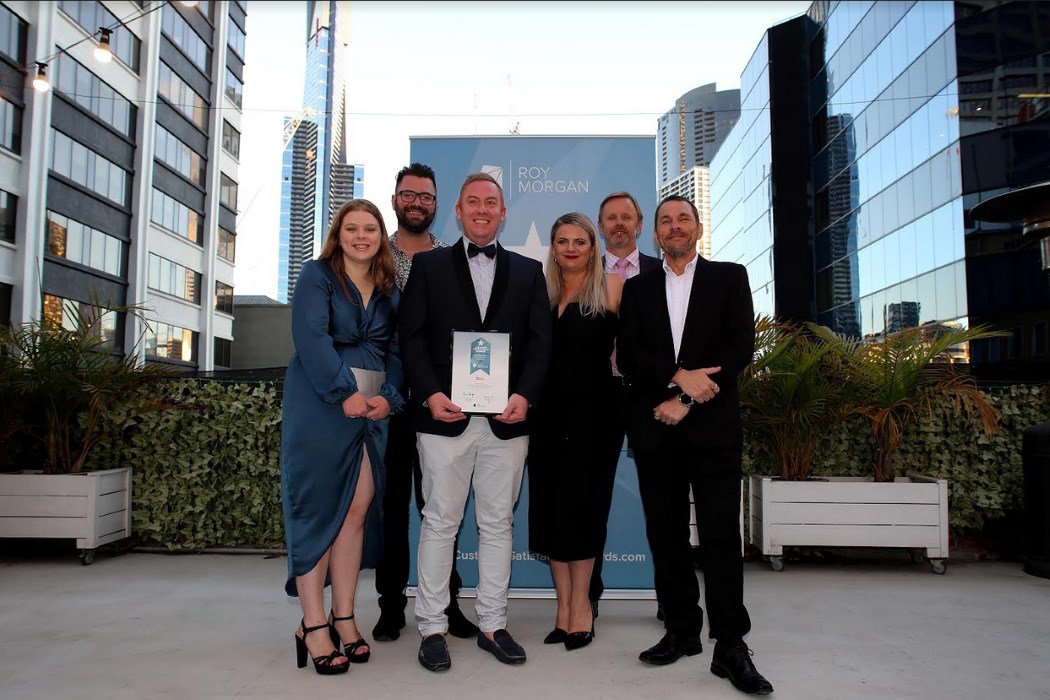 Leading national pharmacy brand, Discount Drug Stores (DDS), has scooped up the top prize for Roy Morgan's Annual Customer Satisfaction Awards in the Chemist / Pharmacy category for 2018.  
During last night's awards ceremony, Roy Morgan named DDS as 'Australian Chemist / Pharmacy of the Year' following the highest tally of customer satisfaction ratings in 2018.
As Australia's largest independent research company, Roy Morgan calculates each month's ratings by collecting customer satisfaction scores from more than 9,000 Australians[i].
The brand first topped Roy Morgan's monthly customer satisfaction ratings in March and then consecutively from May to October, resulting in a total of seven wins for the year. 
Stephen Dunstan, DDS' National Operations Manager, says the team's dedication and key focus on customer service and training has contributed to the brand's latest accolade.
"DDS has always had a strong focus on service excellence, however in late 2017 the brand made dedicated changes at our Franchise Support Office to commit more resources to training our retail teams, enabling an even greater focus on customer service," said Mr Dunstan.
"We're extremely proud that this commitment to service has shown through so quickly and consistently in the survey results, particularly since retail pharmacy is such a high-service environment."
DDS is committed to providing training to their retail teams when any new program or initiative is introduced, particularly for specialised pharmacy services or clinics, such as pain management and diabetes management.
"We wanted to build on and continue improving our training and service standards, and in 2018 we established our Retail Manager training program along with specialised management program in the DDS Leadership Academy designed to upskill our retail staff and enhance the customer retail experience," continued Mr Dunstan.
"This award is an indication to the benefits of these new programs, and we'd like to recognise all the outstanding team leaders we have in-stores and our retail teams who work to deliver great service to our customers, across all areas of health services and support programs."
Roy Morgan's CEO, Michele Levine, said the annual awards night highlights each winner's devotion to their brand and the important role customer satisfaction plays in company success.
"Each winner honoured in these awards have one thing in common; their dedication to ensuring customers are satisfied and receiving excellent service. DDS have been recognised for their success among their customers, and this is a testament to the brand's continued commitment to customer satisfaction, and every customer's health and wellbeing."
DDS provides healthcare advice, services and products to customers across more than 135 stores in Australia. For more information about DDS, visit www.discountdrugstores.com.au
About Discount Drug Stores
Discount Drug Stores is a leading discount pharmacy group that commenced operations in late 2001. Discount Drug Stores is an Australian owned and operated business that strives to make a positive difference to its customers' wellbeing by providing medicines and health care solutions at everyday low prices, with an uncompromising approach towards the delivery of professional health advice and exemplary customer service.  The group has now expanded to over 135 store locations Australia wide.
In 2014, Discount Drug Stores was acquired by Sigma Healthcare Pty Ltd (formerly Sigma Pharmaceuticals Ltd). The backing of Sigma provides Discount Drug Stores with access to greater capital, resources and the business intelligence that comes with being part of a large corporate entity. A national wholesaler and retailer to the pharmaceutical industry, Sigma distributes to over 4,000 pharmacies nationwide. It is also the owner of retail pharmacy brands Amcal, Amcal Max, Guardian, and Pharmacy Advance, totaling almost 600 stores. Discount Drug Stores sits within Sigma's newly formed Discount Retail Pharmacy Group alongside PharmaSave and Chemist King.