Sydney business implores Aussies to remain vigilant in the fight against Covid
Written by

Jenny Westdorp from Pivotal Communication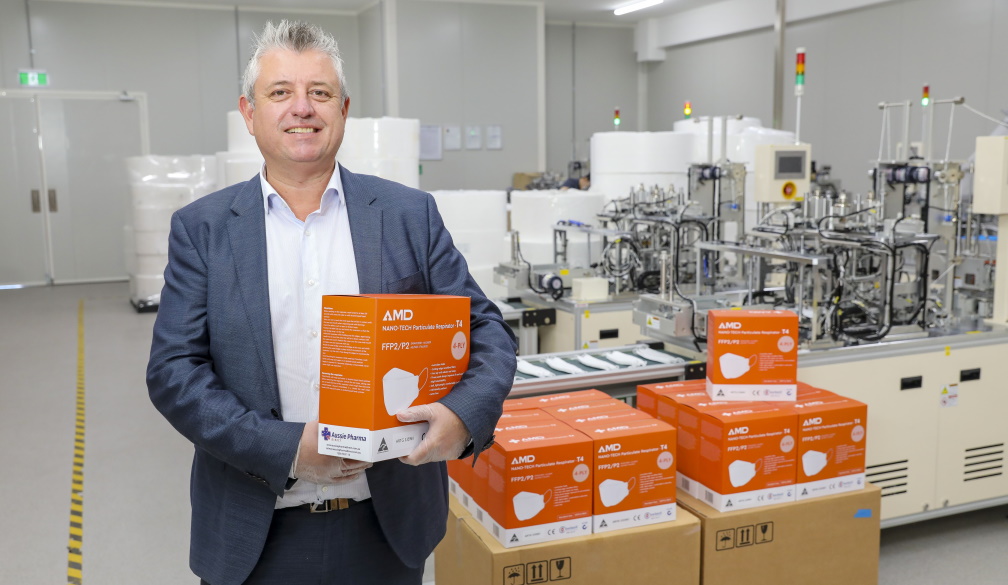 Looking around the shops and out and about, it's easy to feel like the pandemic is over, but that is most definitely not the case says a concerned businessman from Sydney's Northern Beaches.
"It feels like everyone is in denial and has become complacent, but unfortunately Covid is not going anywhere just yet, so it's important to remain vigilant and to keep wearing face masks and to comply with the Covid measures which appear to have largely gone by the wayside," said Daniel Seldon from Aussie Pharma Direct.
"We started up Aussie Pharma Direct in June 2020 in response to the pandemic to address the dire shortage of Australian-manufactured personal protective equipment, and in particular, P2 respirators," he said.
With winter upon us, health experts are urging everyone to get Covid boosted and vaccinated against the flu to avoid the dreaded 'Flurona' - a deadly combination of the flu and Covid. With most Covid restrictions now defunct, ensuring you wear a quality face mask can make all the difference.
"As a family based business, at the start of the pandemic, we decided we wanted to do our bit in the fight against Covid to keep everyone safe and businesses afloat, so we formed a relationship with AMD who manufacture the best-in-class AMD Nano-Tech P2 Respirators right here in Sydney," said Seldon.
"We then teamed up with another Australian made and owned innovation, ViroCLEAR which is world-leading in anti-microbial protection. Rigorously tested in the laboratory, the unique BioInnovate technology is powered by extracts of two botanicals – native lemon bush and chamomile, and is suitable for all ages, including children and pregnant women."
The inventor, Ross Macdougald, created ViroCLEAR for his wife Lucy who is unable to use standard sanitisers as she has eczema. He soon realised there were wide applications for its use, and it is now available in three formats: 
An ARTG listed, hospital grade disinfectant that kills Covid-19, SARS, and Rhinovirus (Common Cold) in 90 seconds, Candida Albicans within 60 seconds, plus 99.99% of germs and bacteria.

A fogger which sanitises and protects large areas with the touch of a button. Working much like a cockroach bomb, the ViroCLEAR fogger dispenses a fine mist of anti-microbial sanitiser to get into every crack and crevice to create a protective layer covering up to 40m2.
"It's a game-changer for healthcare, childcare, aged care, education, gyms, offices, transportation – basically any indoor space as it provides a sanitisation solution for where ventilation is not possible. Plus, it saves time, money, and manpower," says Seldon.
A hand sanitiser that is free from alcohol and harsh chemicals, making it gentle on hands. It is safe to use for expecting mothers, the elderly and children, plus those with irritated skin conditions such as eczema.
With new Covid variants on the rise again, we all have to take responsibility for doing what we can to minimise the impact says Seldon. "If everyone takes care, we can keep each other safe and well."