What does Freshworks's ITSM Benchmark tell us about the state of ITSM in Australia?
Written by

Ben Pluznyk, Freshworks Director & Country Manager ANZ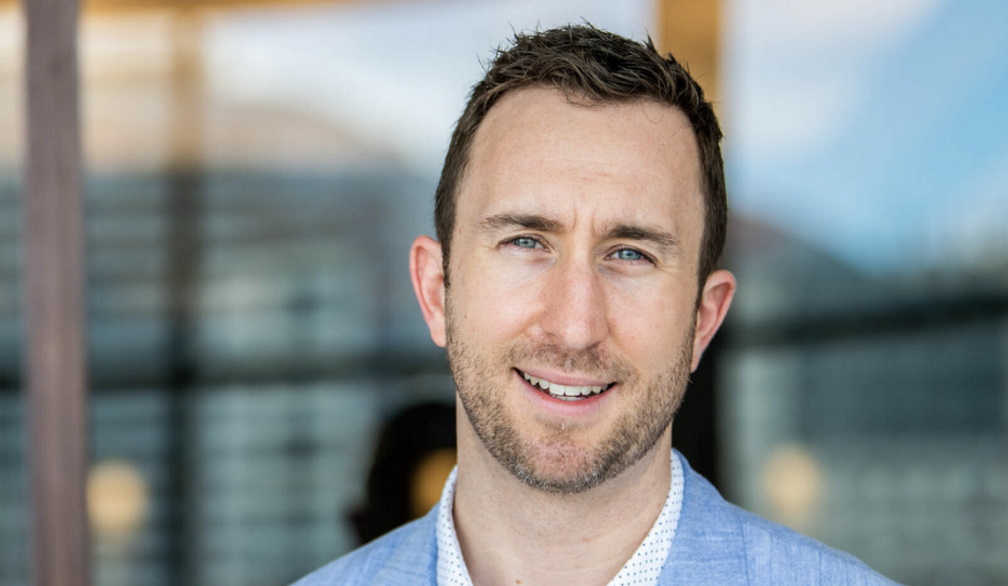 A recent ITSM benchmark survey conducted by Freshworks, measuring key performance indicators (KPIs) for the IT industry across 62 million tickets, 86 countries and 4,200 companies, has produced valuable insights into the current, and future, dynamics of IT in Australia.
Prior to the shift in the business ecosystem caused by the pandemic, Australian companies were heavily invested in bloated and expensive solutions. Organisations countrywide had been 'sold the sizzle' of their ITSM solution, burdened by being sold the dream but left unable to fulfil the most basic functionality.
In a period of mass disruption, ITSM tools that are customisable, automated, and scalable have allowed Australian businesses to transform their operations more efficiently. Viewed holistically, Australia excelled in delighting customers, possessing the second-highest customer satisfaction score (97.05%), whilst still taking almost a whole day to resolve IT requests (23.79 hours). Similarly, Australian businesses have the second-highest resolution SLA (service level agreement) percentage and first response SLA percentage (94%).
In line with the rest of the world, Australian companies, through supportive ITSM solutions, found success in chatbots and virtual agents. Automation is rapidly evolving, enabling organisations to resolve tickets faster and easier, while delighting employees in the process. Australians are utilising the evolution, adaptation and growth of IT to exceed their business expectations and drive growth, more imperative now than ever during a tumultuous market period.
How do Australian businesses compare with the rest of the world?
Taken for granted today, IT significantly raised the bar of operations during the pandemic. Amidst all the disruption, ITSM played a significant role in enabling organisations to pivot. New technology features including Artificial Intelligence (AI)-powered responses played a significant role in speeding up resolutions as bots deflected nearly 60% of tickets in Australia. Although ANZ achieved the highest first contact resolution rate, it takes ANZ businesses almost a whole day (23.79 hours) to resolve IT requests, making it the second slowest of all regions.
In a world where being accessible all the time is a business essential, a rapid first contact rate sets the tone for the resolution process. Following a fast first contact, a 24-hour resolution time does not impact Australian customer satisfaction. ANZ has some of the best customer service representatives. However many of the requests do not always require a help desk or contact centre. The end-users still lack the empowerment of self-service. As we innovate to utilise and train bots to better serve our users we should see an improvement.
The survey data naturally begs the question, why is ANZ the second slowest to resolve IT requests despite having the highest first contact resolution rate? Ultimately, the complexity of systems is a big factor at play. The time for resolution is not a surprise, as some cloud platforms have become so complex it is no longer flexible or agile to adapt to the needs of the user or business. Times have changed, businesses can now make the process change within the week, not weeks or months.
Australians also have the second slowest IT resolution time, but the second-highest customer satisfaction rating. This relationship is easily rationalised by the great interactions with people and difficult systems. We are seeing business users creating their own ITSM outside IT and adapting faster to the needs of the market. The benefit of a modern system is the need for an engineer or coder is reduced. People are using workflow automation to drag and drop, creating new and optimised processes overnight.
What future IT opportunities do you see in Australia?
The IT industry is always moving, meaning opportunities will continue to present themselves as organisations strive to keep pace with the rate of progress.
Internally, IT opportunities will arise as the challenges of the skills shortage and talent crunch hit home. Externally, customer demands evolve at a rapid pace. By having the right internal management IT systems in place, opportunities will arise for companies to be the pioneers. Through quick decision-making, agility and rapid change implementation to meet the new demands of customers, companies may find themselves leading the way.
What we know for certain is that automation is becoming the holy grail of business with personalised automation further raising the bar. In 2021, companies leveraging automation achieved resolution times 22% faster than those who did not. Similarly, companies offering a catalogue of IT services through their ITSM software reduced resolution times by 17% compared to those who did not. Companies are taking notice and rapidly adopting more advanced technology. Nearly 25% of ITSM integrations included bots and workflow applications — a 40% increase compared to 2020.
Another IT pathway Australia is sure to follow is ensuring workplace technology is keeping employees satisfied. A recent study found that 91% of employees (94% of Australians) feel frustrated due to inadequate workplace technology despite the huge surge in technology investment. With 90% of Australian employees considering alternative employment if their job doesn't provide the right tools and technology, it is a large issue needing to be addressed in the face of the great resignation and skills shortage.
What's more, is that 9 in 10 Aussie business leaders agree that good technology is essential to win the war on talent, compared to 7 in 10 globally. In the very near future, we are going to see greater diversity in Australia's technology offering, as companies seek more adaptable, scalable and customisable software systems to innovate and grow their offering.
What would you say is the biggest IT issue businesses are facing in this new hybrid work environment? What lessons can organisations learn from the last few years?
We are witnessing various work-from-home policies, but time and the market will show us the right balance in the end. At present, businesses have learnt that the right cloud technology is required, that's easy and predictable to implement, to adapt to the constantly changing needs. Some "cloud" offerings are not so flexible, easy to use or cost-effective.
Businesses are looking for quick wins and solving market challenges with agile solutions in parallel with heavier cloud solutions. The ability to roll out a new process or experience in weeks not months is the new normal. After the challenges of hybrid work and the ever more distributed architecture, businesses are looking for something that doesn't overcomplicate or burden the teams or users.
With hybrid work becoming table stakes businesses are looking to technology to help retain talent through brilliant user experiences and interfaces. Something that should not be overlooked is getting the fundamentals right. From a recent global Freshworks survey, the top complaints surrounding workplace dissatisfaction, include slow internet (51%), slow IT response time (34%), lack of collaboration between departments (30%), missing tech features/capabilities (28%) and a lack of automation (25%).
What role is IT, and companies like Freshworks, going to play in the ensuing skills shortage and talent crunch Australia is facing?
Australian companies continue to face big challenges when it comes to retaining existing talent and acquiring new talent. However, as automation may lead to reductions in certain workforces, IT jobs are projected to have the largest increase. The National Skills Commission (NCS) projects jobs in science, technology, engineering, and maths (STEM) will grow by 14.2%, twice as fast as non-STEM jobs (7.4%).
To mitigate recruiting and hiring challenges, companies need to ensure a positive employee culture, from pay to benefits, to career development. Freshworks, and ITSM solution providers alike, can aid this by providing technology solutions that are easy to use and make day-to-day work more delightful.
For example, in a retail environment, employees are predominantly at the onboarding stage, with a corresponding level of IT skill and understanding. Businesses must integrate ITSM systems that are fit for purpose, enterprise-grade, scalable and secure. In light of the skills shortage and talent crunch, relying on costly, specialised resources is no longer a viable option. Intuitive and automated systems mean employees can onboard quickly, without months of training and upskilling.
IT as a service, certainly in the hybrid work environment, will allow companies to onboard IT agents through AI-enabled agent assist features. Throughout this process, access to historical company data, knowledge base, and ticket history will let new agents quickly be accustomed to company policies. All the while, automation removes repetitive tasks from human agents, allowing them to focus on tasks that benefit from the human touch.