Finder Green Awards: Australia's leaders in sustainability revealed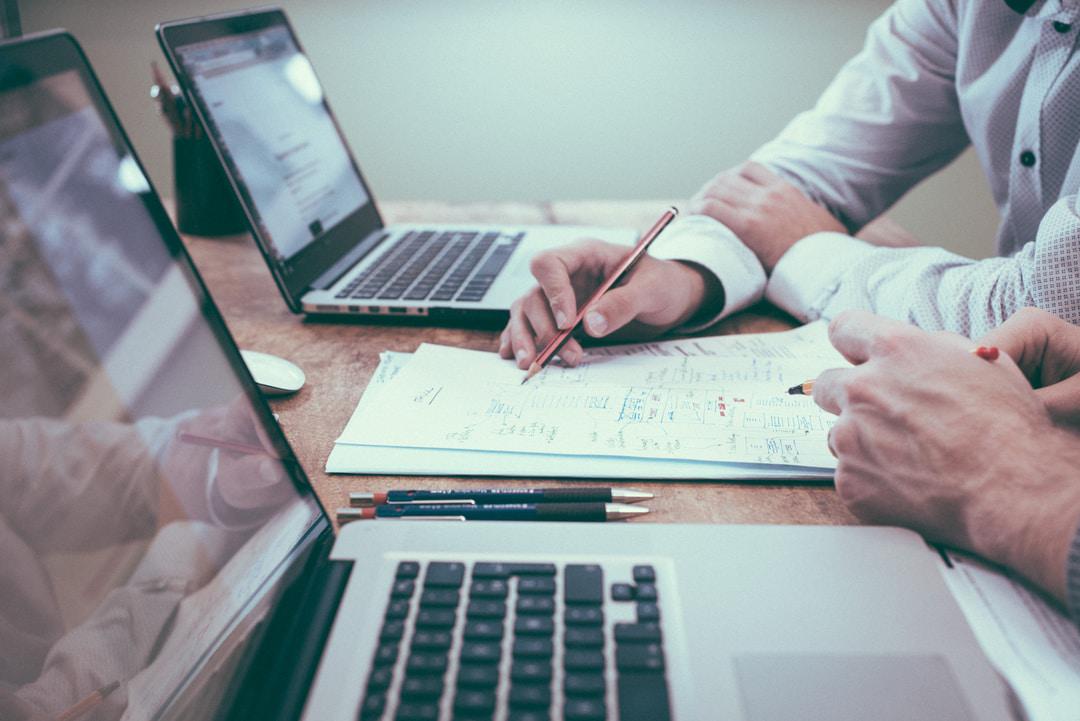 Sustainability leaders have this week been recognised in the 
Finder Green Awards
 as judged by Finder, Australia's most visited comparison site.
The Australian companies and people leading the charge for sustainability have been announced across 21 categories in an awards ceremony in Sydney last night, with over 75 attendees.
Winners were selected based on broad environmental metrics including greenhouse gas emissions, renewable energy usage and waste avoiding landfill, as well as sector specific factors for each industry. 
This year saw a host of new winners with Teachers Mutual Bank Limited winning Green Bank of the Year for the first time and felix doing the same in the Green Mobile Plan Provider of the Year category.  
There were also a number of repeat winners including Australian Ethical, winning Green Superannuation Fund of the Year category three years in a row and Woolworths taking out Green Supermarket of the Year for second year running. 
Chris Ellis, CEO at Finder Australia, congratulated all the finalists and winners.
"We're proud to see these awards being used as a benchmark for sustainable practices. This is great news for Australians that are spoilt for choice when it comes to greener options. 
"However, picking the greenest option still isn't easy and that's the thinking behind these awards. We get our experts to do the hard work for you so that green decision making can be as easy as possible. 
"This year we had more than 50 companies involved in the awards ranging from banking to telecommunications to cars to cleaning products.
"The calibre and depth of entries we received this year was truly impressive so we take our hats off to all the winners and finalists which are all companies really walking the talk when it comes to climate action," he said.
Finder research has also shown that climate concern amongst Australian consumers is rising with 69% of Australians being concerned about their carbon footprint compared to 66% this time last year. 
Ellis said there's a real need to educate Australians about how they can turn this concern into decisions that help to tackle climate change. 
"As the climate crisis becomes more urgent, all decisions need to factor in sustainability considerations.
"We see it as our responsibility as Australia's most visited comparison website to help people to do this and we will be actively looking for ways to integrate these sustainability messages into our website so that we can help to shift the behaviour of the millions of people using our services," he said. 
View the table below for a full list of winners, including comments from the assessment team about what made each winner stand out.
Finder Green Award 2022 winners:
| Category | Winner | Judges comments |
| --- | --- | --- |
| Green Bank of the Year | Teachers Mutual Bank Limited | After being finalists for the last two years, Teachers Mutual Bank is our Green Bank of the Year for 2022. We were impressed across the board and noted the bank's net-zero operations as a key differentiator alongside an ESG approach which means it is the only Australian bank with five products accredited by the Responsible Investment Association of Australasia. |
| Green Beauty Brand of the Year | Seed & Sprout | Seed & Sprout won our Green Online Retailer award in previous years but faced some tough competition in this new category. We noted the brand's impressive operational sustainability figures as well as having a number of leading sustainability initiatives including all products either being zero waste or 100% recyclable. |
| Green Broadband Provider of the Year | Belong | Belong wrapped up the Green Broadband category thanks to its unique carbon-neutral approach that also offsets all electricity used by its customers' modems. Belong also scored well for having the lowest emissions in the category and a strong e-waste recycling program. |
| Green Car of the Year | Hyundai IONIQ | Hyundai led the way in the Green Car category and it was the Hyundai IONIQ that took the win once again. On top of zero tailpipe emissions, it also led the field in both energy efficiency and pricing. Green drivers take note! |
| Green Cleaning Brand of the Year | Zero Co | This was a new category for this year's Green Awards but we were not short on strong entries. Zero Co took the win thanks to an entire circular business model leading to minimal plastic waste. We also noted Zero Co's commitment to reducing the impact of its business operations with low emissions and impressive environmental targets. |
| Green Energy Retailer of the Year | Enova Community Energy | It was another competitive year for the energy category with lots of interest for many retailers. This year we have a new winner in Enova Community Energy who scored well across the board but stood out for its social enterprise business structure that ensures 50% of profits go into the organisation foundation. In turn, the foundation then funds community renewable energy projects, energy efficiency and energy education services |
| Green ETF of the Year | BetaShares Global Sustainability Leaders ETF | BetaShares Global Sustainability Leaders ETF came close to taking the win last year and was a deserving winner this year. The ETF has a solid approach to ESG screening that stood up well against the competition but it really stood out thanks to its strong financial returns and low fees. |
| Green Fashion Brand of the Year | ELK | ELK is another first-time winner in this year's Green Awards. The brand impressed with high renewable energy usage and low emissions. It also gives 1% of all profits to environmental charities and prides itself on transparency with an annual report outlining the progress it has made in these areas. |
| Green Hotel of the Year | Lady Elliot Island Eco Resort | Lady Elliot Island Eco Resort might be a small resort on the Southern tip of the Great Barrier Reef but it punches above its weight when it comes to climate action. The on-island solar farm powers the vast majority of the island's operations whilst the revegetation program across the island was unique in this category. It also plays a big role in the reef conservation efforts in the region with a particularly impressive approach to protect the rare Manta Rays that call the island home. |
| Green Innovation of the Year | BetaCarbon | BetaCarbon impressed us with its world-first approach to tokenising compliance grade carbon credits into a cryptocurrency able to be distributed at the checkout. Not only has the product been launched but it has already found a product-market fit. |
| Green Health Insurer of the Year | HIF | This was a new category for this year's awards and we're delighted to announce HIF as our first ever Green Health Insurer of the year. HIF led the category thanks to a strong carbon offsetting program and low overall emissions. |
| Green Insurer of the Year | QBE | It was QBE that took the overall insurance category once again with low operational emissions and even more impressive targets. It is on track to be net-zero by 2030 and also demonstrated a clear consideration for climate change in its risk and investment decisions. |
| Green Leader of the Year | Dr Kaushik Sridhar – Evolution Mining | This year Kaushik Sridhar took our Green Leader of the year award thanks to his efforts at the ASX150 listed Evolution Mining. In a sector not renowned for climate action, Kaushik has really moved the needle. Sometimes making changes in the high emissions sectors has the biggest impact and Kaushik is testimony to this approach. Keep up the good work! |
| Green Lender of the Year | Brighte | Brighte took the win again in our Green Lender category. The brand continues to lend primarily to green projects with a strong focus on residential solar. Since last year, Brighte has also committed to the Leaders for Climate Action pledge with impressive associated targets and projects. |
| Green Mobile Provider of the Year | felix | felix came very close to securing the win in this category last year and this year has gone one better. Its 100% renewable energy usage and low emissions profile helped it to stand out whilst its tree-planting program for each new customer was unique in a highly competitive category. |
| Green Online Retailer of the Year | Seed & Sprout | There were a number of new entries for this category in 2022 but it was Seed & Sprout that stood out once again and named as our Green Online Retailer of the Year. Low emissions, 100% renewable energy usage and its commitment to selling sustainable products continued to impress. |
| Green Rising Star of the Year | Guy Dickinson – BetaCarbon | Guy was front and centre in launching BetaCarbon that also won our Green Innovation of the year category. As the CEO, he has played a key role in helping to democratise carbon markets through blockchain technology and we can't wait to see where he takes it next. |
| Green Superannuation Fund of the Year | Australian Ethical Super | Australian Ethical won our Green Superannuation Fund award for the third year in a row. Australian Ethical continues to lead the way when it comes to the emissions intensity of its investment portfolio. It also continues to impress with low operational emissions and strong environmental targets. |
| Green Supermarket of the Year | Woolworths | It was another close-run race in our Green Supermarket category this year with both finalists clearly making sustainability a high priority for the business. It was Woolworths that took the win though with science-backed emissions targets, multiple customer-facing environmental initiatives and a clear strategy for engaging suppliers in its climate action work. |
| Green Team of the Year | Plenti – Renewable Energy Finance Team | Plenti has come close to winning our Green Lender category for a number of years so we're happy its renewable energy team has taken the win in the Green Team category. The continued growth of this part of the Plenti business caught the judges' eye whilst its partnership with AGL is making renewable energy more accessible and affordable to a whole new audience of Australian households. |
| Green Telco of the Year | Belong | This was another closely contested category but it was Belong that took the overall category once again. It was the company's approach to carbon offsetting which also includes customer modem usage that helped to set it apart from the competition alongside its strong e-waste recycling program. |