The Most Important Hires You Can Make As a New Business
Written by

Richard Kennedy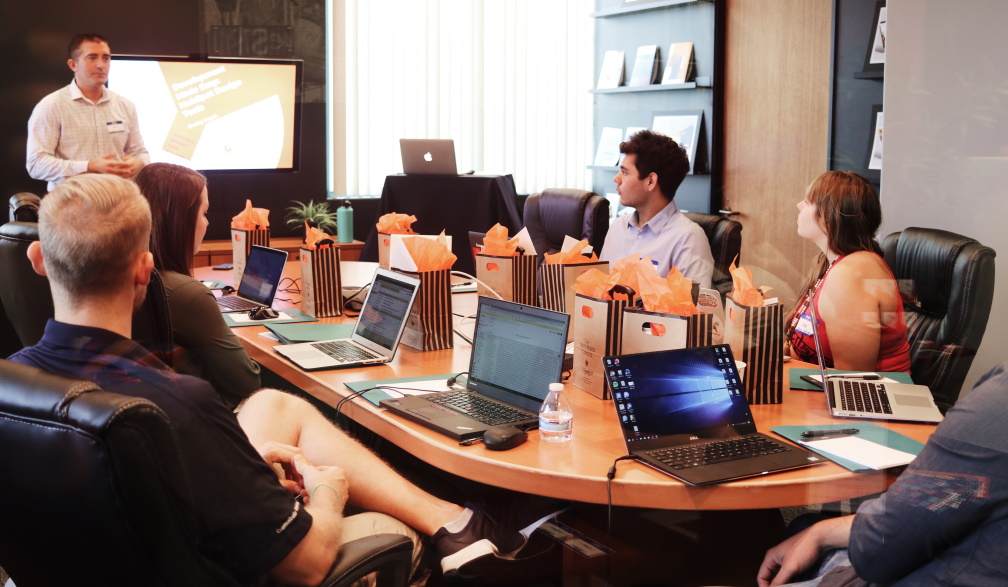 In every firm, the people you recruit are crucial. This is especially true for new firms, especially in their early phases. Startups also confront the difficulty of the original hiring and building blocks of the company's culture and success.
This post is intended for business owners, startup founders, and IT recruiters who are new to working with startups. It explains how to begin the process of finding excellent people for a business.
But, for a startup, what are the first crucial positions and functions to fill?
The answer varies based on the sort of business or organization, however, the positions listed below are essentially required in a startup's early stages and beyond.
What Kind of Employees Do You Require for Your Startup?
To create a sustainable startup, you'll need amazing experts who can help you succeed. For the founder, attracting the necessary professionals is a major challenge. If he doesn't have a large network of individuals who can help him, his chances of finding specialists are slim. There is often a scarcity of highly motivated and skilled professionals, and competition for them is severe when you need to hire them.
Nonetheless, if you are willing to accept this trend, globalisation and the remote-first strategy reduce the scarcity of professionals. Working with talent is usually a good idea for entrepreneurs.
It is not costly, and the quality of the specialists' work is comparable to that of local firms. You may simply get all the expertise you need if you start your firm with the correct initial investment.
Where Can You Get Staff for a Startup?
Of course, your circle of friends, coworkers, and acquaintances is the most frequent resource. After that, go to job fairs and take advantage of the networking chances to meet people who might be fantastic candidates for high-potential startup workers. Then, of course, there's advertising in the media and on social media.
When you're looking for personnel, start with the most senior roles. They may get down to business right away and search for staff on their own. It's a clever strategy.
What are the First Positions and Roles a Startup Needs to Hire?
When setting up a startup business, you'll need to fill key startup positions right away. Here are nine crucial ones to think about:

The Chief Operating Officer (COO) and the Chief Executive Officer (CEO)
The CEO and COO will be two of the most important players in your company. The CEO is usually the person in charge of the company's overall direction, vision, and culture, whereas the COO is in charge of the day-to-day operations that keep your firm going. These jobs can be filled from the outside, although the founders of the organization normally take on these tasks.

The Product Manager
The product manager will be your go-to person for all things product-related. This member of the team is in charge of product strategy, vision, and development. To design and advertise your products, they usually collaborate closely with the technical and marketing departments.

A Mixture of the Chief Technology Officer (CTO) and the Vice President of Engineering
A member of your team who specializes in technology and development, especially for tech startups, is critical to the success of your company. Although you may recruit freelance front-end and back-end engineers, having someone on your team in charge of this area is beneficial. You can break this role into two independent positions if your team grows.

A Mix of the Chief Marketing Officer (CMO) and the Community Manager
This member of your team will concentrate on your clients and how they perceive your product or service. Employing a professional with outstanding marketing and promotional abilities is critical to ensuring that your concept reaches a large audience.
They should also connect with your customers and serve as an interim community manager to keep your business and customers on good terms. This team member can collaborate with the product manager to incorporate consumer input into the development of the product.

The Sales Manager
This team member will be responsible for generating new leads and producing revenue for your business. Startups and small business entrepreneurs that understand sales early endure longer.

The Financial Manager, the Chief Accounting Officer or the General Business Administrator
You must assign the tasks of paying taxes, paying wages, and dealing with clients to the appropriate individual. When a business prepares to acquire a round of funding from investors, the function of a finance manager, or even a CFO, becomes more important. An accountant that specializes in startups is also a great idea if you don't have the budget for a CAO.

The Business Development Manager
A business development manager, like a sales manager, looks for ways to grow your company from both a marketing and sales perspective. For instance, this individual could concentrate on building partnerships with other firms to improve income and growth possibilities.
A smart business development manager seeks new business prospects both within and outside of your firm. They'll think of new markets, regions where you could expand, new collaborations, strategies to reach new consumers, and ways to appeal to your target clients while doing so.

The Customer Service Representative
Customer service is a key skill that any company should have. The cornerstone of your brand is developing strong interactions with your consumers and clients.
It makes no difference how good your products or services are if your company isn't connecting with its consumers and clients properly. Your reputation will surely suffer if you don't have a professional addressing consumer query, calls, or issues. You should fill this position as soon as feasible.

The SMM, PR, and Communication Manager
The majority of PR for companies comes from outside sources. So you'll need a corporate spokesperson who will represent your firm in the media, on social media, and in contact with influencers, among other things. Collaboration with your marketer is also beneficial when it comes to content marketing.
Conclusion
All of the above positions are necessary for a startup of any size to succeed. You may be certain that your bases are covered for the time being by prioritising these jobs and focusing on driving your startup's development.