Hunting For George pop-up store at Highpoint Shopping Centre
Written by

Alannah Waterman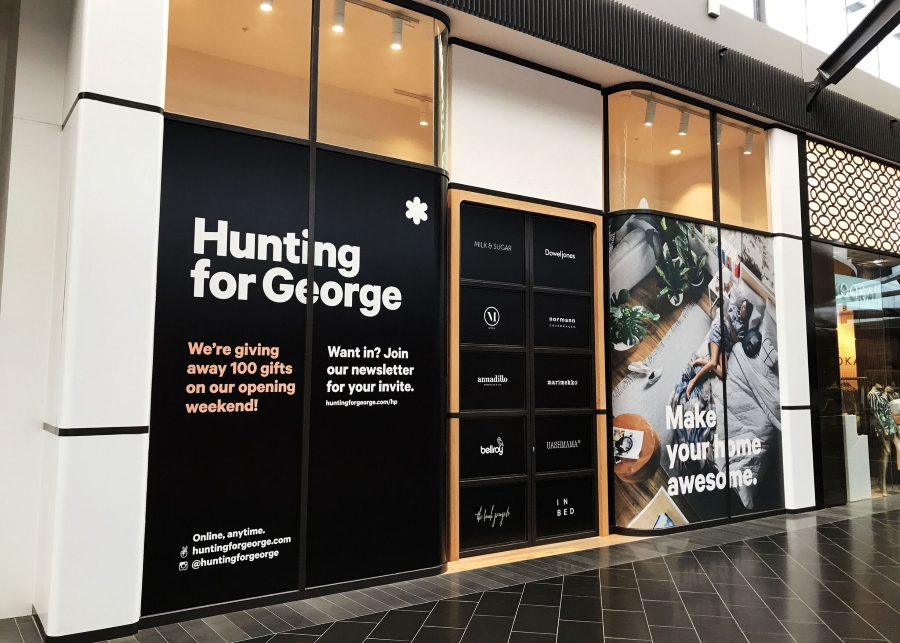 HUNTING FOR GEORGE LAUNCH FIRST RETAIL EXPERIENCE STORE AT HIGHPOINT SHOPPING CENTRE
Popular online retailer, Hunting For George has partnered with Highpoint Shopping Centre to launch an experience store in the centre's premium fashion section this spring/summer season. In an exciting coup for Australia's fourth largest shopping precinct, the four-month activation will launch in October of this year, until January 2018.
Highpoint approached the Australian homewares brand and is thrilled to work with such a successful independent retailer, giving them the opportunity to create a bricks-and-mortar version within the centre.
Highpoint Shopping Centre Manager, Ryan Ling said 'We are thrilled Hunting for George has chosen Highpoint as its first experience store, which will bring an exciting homewares offer to Melbourne's West that cannot be found elsewhere."
Hunting for George is more than just a retail destination – they are storytellers with a loyal following, and the experience store, designed by Melbourne-based Therefore Studio will reflect this.  The space will retain the boutique, niche, designer positioning within Highpoint and feature a series of colourful and textural backdrops that allows the styling team to create varying scenes within the retail experience, think a bedroom, a lounge room or patio with a range of pot plants, immersing customers in the Hunting for George palette and product.   
The space will also include a small design studio, and having part of the team on-site creates a great opportunity for the customers to interact with them directly.   
"We are excited to test our concept in a high-foot-traffic shopping destination as so far; we've crafted our audience solely through online channels. It's a long time coming, as the original concept of Hunting for George was to be a retail store, but it wasn't possible when we launched. So, we are excited to delve into bricks-and-mortar," says Hunting for George co-founder, Lucy Glade-Wright.
Hunting for George has always strived to alter people's perception of shopping in-store, and over the four-month period, it will hold innovative and creative workshops with their brand partners and friends. Workshops will come in several forms from table setting, to wreath making, to book launches.
"We love engaging with our customers. As an online retailer we don't have that face-to-face contact so we thrive on the opportunity to cut through and talk to our audience and hear what they have to say in exciting new ways. These workshops are just another way to showcase what we're about," says Hunting for George co-founder Jo Harris.
The success of Hunting for George has stemmed from its service and the value-add it brings to its customers and there is no doubt that this exciting new partnership with Highpoint will create yet another engaging way for loyal and new followers to experience the brand – this time, in-person.
Hunting for George Fast Facts:
Hunting for George is an online destination that sells aspirational designer homewares and gifts, founded in 2010 by sisters Jo Harris and Lucy Glade-Wright.
With traditional retail in the industry falling behind on trends and customer experience, Lucy and Jo were compelled to bring personality to Australian homewares and attract a younger, design-savvy audience.
Winner Best Small Independent Online Retailer, Online Retail Industry Awards 2017
Telstra Victorian Small Business Award Finalist 2017
Top 50 People in E-Commerce 2017 (Lucy Glade-Wright and Jo Harris)
'One to Watch" in the 2017 Power Retail E-Commerce Leaders' Playbook