G'day Group appoints new Chief Marketing Officer to drive customer growth strategy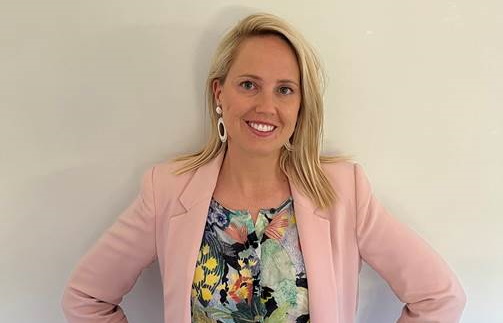 Australia's largest regional accommodation network, the G'day Group, is pleased to announce the appointment of Lahnee White as the company's new Chief Marketing Officer (CMO).
Bringing more than 15 years of consumer marketing experience, Lahnee previously held roles with leading Australian companies including Sportsbet and Westpac Group.
Prior to joining the G'day Group, she was the General Manager of Customer Engagement at Sportsbet, responsible for organisational strategy in personalised marketing, value proposition, martech and marketing analytics. With Westpac, Lahnee held a variety of senior leadership roles, across brand, digital marketing, advertising, partnerships and CRM.
G'day Group CEO Grant Wilckens said Lahnee's depth of experience within multi-brand organisations will enable the company to deliver a more seamless and personalised customer experience.
"Our company has undergone significant growth over the past 18 months. We now have more than 300 properties across our owned and operated Discovery Parks brand and G'day Parks licensed network, reaching all corners of Australia," he said.
"Coupled with the significant growth of our G'day Rewards loyalty program, there was a need for the business to bring in an experienced marketer to oversee and build our customer experience across all touchpoints.
"Lahnee brings a wealth of expertise in end-to-end marketing with leading Australian organisations, and her skills and customer-first approach will be key to accelerating our personalisation agenda."
As the custodian of the G'day Group brands and customer journey, Lahnee will be responsible for marketing strategy, customer growth and loyalty, analytics, digital marketing and brand strategy. She will head up a newly restructured marketing team that combines commercial and digital functions within the business to enable greater end-to-end oversight of the customer experience.
"I have a great passion for travel, so I'm thrilled to work with a national tourism leader to help more people discover amazing regional destinations right across Australia," Lahnee said.
"One of the great things about the caravan and camping industry is its appeal and accessibility to such a wide range of travellers. I'm really excited to help enhance and personalise the experience across the whole customer journey, from digital engagement right through to a memorable in-park experience.
"It's an exciting time for the G'day Group, particularly as the tourism industry continues to rebound from COVID-19 and I look forward to contributing to the company's unique growth story."
Lahnee White takes over the marketing function of the G'day Group from Michaela Webster who was previously Chief Commercial Officer and remains with the company in a new role.