The Cost of Christmas for Australians and around the world
Written by

Scott Eddington, APAC Managing Director of WorldRemit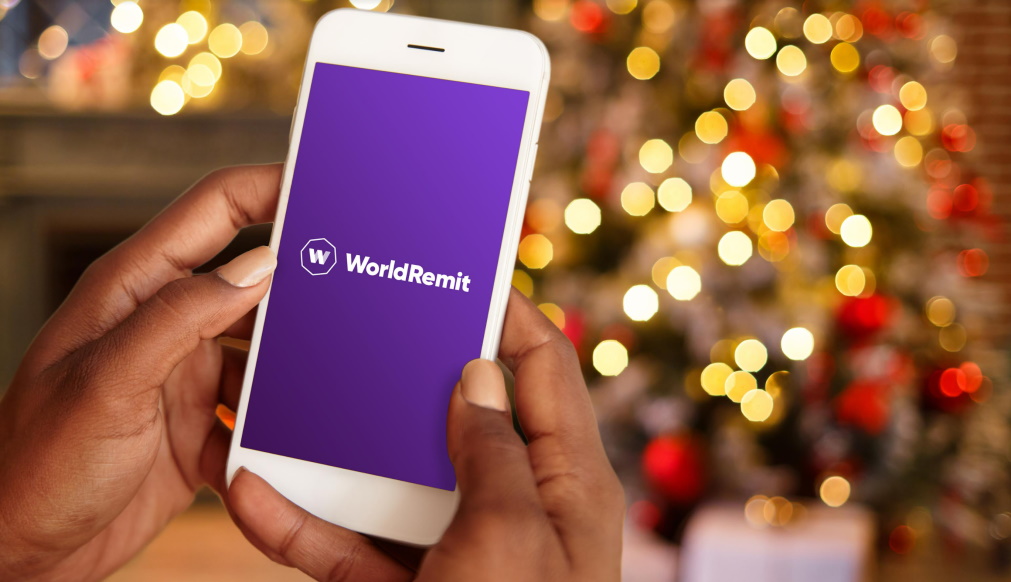 The holiday season is here. Around the world, families are making plans to celebrate the season with unique traditions, once-a-year meals, gifts and more. 
In line with this exciting time, WorldRemit conducted a multi-country study1 to determine the true cost of Christmas in 14 countries, sourcing data to showcase the average costs of the traditional Christmas meals, decorations and gifts. 
WorldRemit compared five developed countries in the study - the USA, UK, France, Australia and Canada - and found the cost of Christmas per household is the highest in Canada, averaging $2,111 Canadian dollars ($2,281 AUD) or more than half (54%) of the total monthly income for the majority of Canadian households. 
Of the 14 countries observed, data showed Rwandans are most impacted by the disparity between average household income and holiday costs, spending 708% of their monthly income and nearly 60% of their annual income on the holiday. 
Meanwhile, Filipinos spend 257% of their monthly income on the holiday. In the region, Christmas celebrations begin in September and extend into January, making it challenging for many families to afford the basic costs of Christmas. Without remittances into countries like the Philippines, celebrating Christmas would be near impossible. 
More than 244 million people are classified as immigrants around the world and account for large percentages of populations in countries like the United States (14.4% of total population)2, UK (9%)3, Australia (30%)4 and Canada (21.5%)5. 
In these countries where average household incomes are amongst the highest in the world, immigrants and overseas foreign workers are often working to support themselves whilst also supporting their families and communities back home. 
Christmas is one of the primary reasons immigrants and migrants send money back to their home country. Because of the high cost of seasonal items, food, and the overall impact COVID has had on supply chain and inflation, it is vital for remittance senders to be able to support those dearest to them by helping make Christmas a reality for their loved ones6. 
Scott Eddington, Managing Director of Asia-Pacific at WorldRemit says "The Christmas season is the perfect time to celebrate old traditions and create new ones with friends and family across the globe. One tradition that is all too well known for Australian and New Zealand households with friends and families overseas, is sending money in-lieu of gifts."
"With more than 244 million people worldwide classified as immigrants, and three in ten Aussies fitting this description, we are making it easy to share love and joy over the holiday season."
For the nearly 250 million people who live in different countries than their families, ensuring loved ones can properly celebrate the nostalgic and important time is often top of mind. 
As such, planning for the holiday season can take months of financial preparation and the collective effort of family, both in home countries and abroad, to bring the season to life. As a special Christmas gift, WorldRemit is offering three transfers free of charge. With the code '3FREE', OFWs get the best value out of their hard-earned money. 
To learn more about the study and see full results, visit: https://www.worldremit.com/en/cost-of-christmas.  
All figures are AUD Dollar

Based off the exchange rate from the local currency was calculated on Friday 5 November.

Country

Average Annual Income

Average Monthly Income

Average Household Size

Average Total Holiday Costs

Percentage of Monthly Income

United Kingdom

$48,425

$4,035

3.86

$1,052

26.08%

United States

$74,890

$6,240

3.84

$1,160 

18.59%

 

Canada

$51,120

$4,259

3.57

$2,282

53.57%

Australia

$56,960

$4,746

3.74

$1,260

26.54%

France

$55,293

 

$4,607

3.84

$1,998 

43.36%
Methodology
In the study, WorldRemit looked at the following 14 countries and researched basic Christmas Costs - including the main holiday meal, average gift spend and decorations. 
United States of America
United Kingdom
Canada
Australia
France
Philippines
Mexico
India
Kenya
Lebanon
Rwanda
Cameroon
Nigeria
Uganda
The Christmas items were selected based on desk research of typical Christmas meals, gifts and decorations. We then researched the average price of each item for an average family on an average income. The prices were researched online in late October 2021 - November 2021. Prices and breakdowns of what is appropriate for Christmas celebrations in each country were then shared with locals of that country who we hired to validate the data as correct. 
The exchange rate from the local currency was calculated on Monday 5 November. The percentage figures are percentages of the overall budget in the local currency. 
Sources

About WorldRemit 
We're a leading global payments company and, along with Sendwave, part of Zepz, a group powering two global payments brands. 
We disrupted an industry previously dominated by offline legacy players by taking international money transfers online - making them safer, faster and lower-cost. We currently send from 50 countries to recipients in 130 countries, operate in more than 5,000 money transfer corridors worldwide and employ over 1,200 people globally. 
On the sending side WorldRemit is 100% digital (cashless), increasing convenience and enhancing security. For those receiving money, the company offers a wide range of options including bank deposit, cash collection, mobile airtime top-up and mobile money. 
Backed by Accel, TCV and Leapfrog – WorldRemit's headquarters are in London, United Kingdom with regional offices in the United States, Poland, Canada, Australia, Hong Kong, Singapore, Malaysia, the Philippines, South Africa, Somaliland, Uganda, Kenya, Rwanda, Tanzania, Zimbabwe and Belgium.